Europe is a box full of touristic treasures. Here you can find sunny and warm beaches as well as chilly and stunning castles. Every country is a whole different story, just like almost any city. Although you are more likely to go to some of the places you have already heard about multiple times, we would recommend trying something different and less popular. In this case, it is a hidden champion of Bavaria, the city of Nuremberg with its mix of history, culture and technological progress.
When choosing where to go in Germany, you will probably start by viewing cities like Berlin, Hamburg or Munich. They all are definitely worth visiting and have a unique ambiance. However, to feel Germany as it is, there is no better destination than franconian Nuremberg. Here you will find a centuries-old castle, modern art museums, start-up incubators, top university and numerous activities all year long. If you are interested and want to learn more, stay tuned!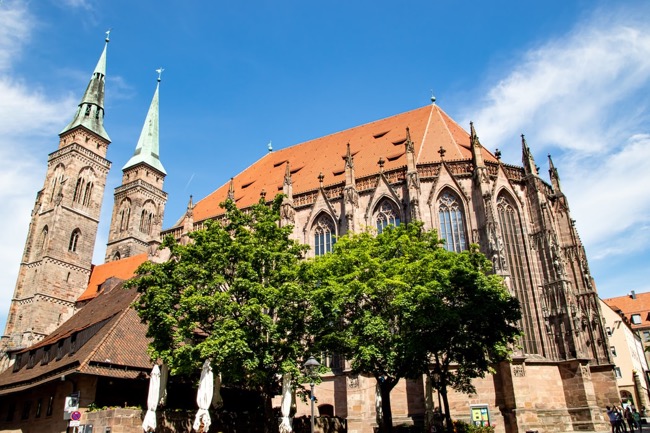 What To Do In Nuremberg In Winter
Winters are usually not the best times for traveling unless going to the city with the oldest Christmas market, Nuremberg. Here you will not only find the most delicious gingerbread and mulled wine but also a Red Light District as it is a legalized activity in Germany. If you are looking for a quick hookup, however, it is better for you to read more on Hookup Geek which gives an overview of the best hookup sites.
Now, back to our winter holidays in one of the most promising touristic places in Germany, the city of Nuremberg. To ensure that you get the utmost experience these, we have prepared a list of things to do there in the wintertime:
– Christmas market: taking place every year in the city's main square, it is known to be the best Christmas market in Germany. There you can try local sausages (one of a kind) as well as original gingerbread called Lebkuchen. Besides, you can find all kinds of craft items there which could also serve as perfect souvenirs for family and friends;
– Germanisches Nationalmuseum: when it is windy and gloomy outside, you probably want to stay in-house. This museum is a perfect opportunity to learn a lot about Germany, its history and development while also stay warm and comfy. From paintings to ancient jewelry, here you will find everything from prehistoric times through to the present day;
– Courtroom 600: that very place where the Major War Criminals Trial was held before the International Military Tribunal in Nuremberg from November 20, 1945, to October 1, 1946. Courtroom 600 of the Nuremberg Palace of Justice gained worldwide notoriety. From 1946 to 1949, 12 "Subsequent Trials" were held in the same courtroom;
– New Museum: a gallery of contemporary art with outstanding exhibitions. Another place to hide from bad weather and get the utmost experiences. It is also a piece of art itself owing to the architectural transparency and openness that characterizes the building.
List Of Places To Visit In Spring And Summer
If you like to explore towns in more favorable weather, then it is summertime when you have to go to the hidden champion of Bavaria, the city of Nuremberg. Here are our most recommended suggestions for your stay there in spring and summer:
– Spring Festival: if you want to delve deep into the German atmosphere and try the best local beer, this festival is worth visiting. The smells of the roasted almonds mix with the roasted meat smell and the beer together with the modern amusement devices and the music that is played all over the place create a vacation atmosphere for the two million visitors. Get your dirndl ready and "los geht's"!
– Classic Open Air: every July and August, there is an open-air festival of classical music. If you want to enjoy your favorite work by Wagner or Mozart completely free of charge, then this place is for you. Ready to enjoy music under the sun and blue skies of Bavaria? Nuremberg is welcoming you!
– Rock im Park: for rock fans and just those fond of music festivals, this is another music attraction. Amazing opportunity to combine your tourist experience with music pleasures.
All in all, Nuremberg is not an attraction that obvious like Berlin, Hamburg or Munich. This what makes it a perfect getaway destination with a variety of things to do in all seasons. If you are looking for a more authentic and Bavarian experience, this place is definitely worth visiting. Here different histories, cultures, and people intertwine and create an amazingly nice atmosphere. If this is something you are looking for, make sure to check out Nuremberg and its unique vibe.