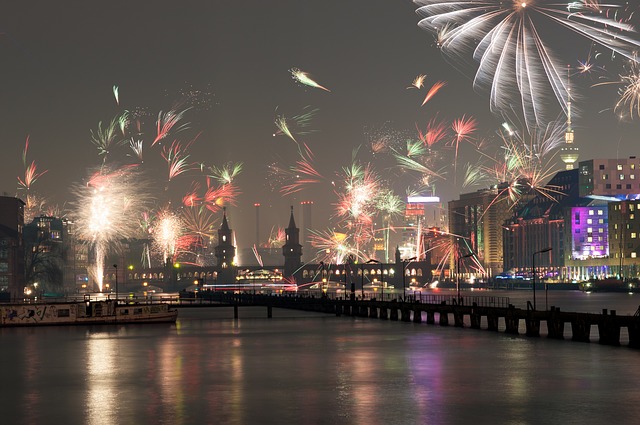 For those who like to party, it would be fair to say that New Year's Eve provides the perfect excuse. For those who like to travel as well, the rest of this article should be perfect for you.
There's no doubt that New Year's Eve can be grossly expensive if not managed properly. All venues seem to become ticket-only, while the prices also seem to increase tenfold as well.
However, this is also regarded as the premier night of the year. To coin a few examples of how you can celebrate around the world, let's take a look at the following options.
Option #1 – Edinburgh
It's almightily cold, but New Year's Eve in Edinburgh has become somewhat renowned. This is mainly due to the city's Hogmanay and lasts for no fewer than three days. It starts with a Torchlight procession on 30 December, progresses to a street party on 31 December, before concluding with the Dookers Parade.
Suffice to say, it's a vibrant atmosphere to say the least, and it's worth booking hotels in the city well in advance to make sure you guarantee accommodation.
Option #2 – Berlin
Next on the list is a destination which is perhaps more renowned with parties throughout the year. Often regarded as the clubbing capital of the continent, there are umpteen places to celebrate NYE here. Some will opt for an outdoor affair, with Brandenburg Gate often attracting party-goers in their masses along it's 2km stretch, while others might go for the 8-in-1 ticket. As the name might suggest, this guarantees entry to eight venues, so you can well and truly make the most of it.
Option #3 – Reykjavik
A slightly alternate suggestion comes in the form of Reykjavik in Iceland. As you might expect, the backdrop here is one of the best around and is supplemented on this night with countless firework displays. We would recommend a trip to Öskjuhlíð hill, which will allow you to cast your eyes over the whole of the city as the fireworks don the sky.
Option #4 – Venice
Another slightly different suggestion comes with Venice. It's renowned for its tourism through the year, but on NYE things take a turn for the unexpected. It's over here that tourists and locals will head over to Piazza San Marco and kiss friends and strangers, in a tradition which is meant to bring luck. A concert and fireworks then proceed this, and allow the night to go on.
Option #5 – Paris
For those of you looking for a little more sophistication, let's turn to Paris. It's here where you will be greeted with countless high-end dinners and cruises, all of which will allow you to enjoy the New Year in style.
Additionally, for those of you who are looking to avoid the fireworks, Paris tends to delay them until Bastille Day. You can still advantage of an exuberant laser show at the Champs Elysées, which is a more than adequate replacement.