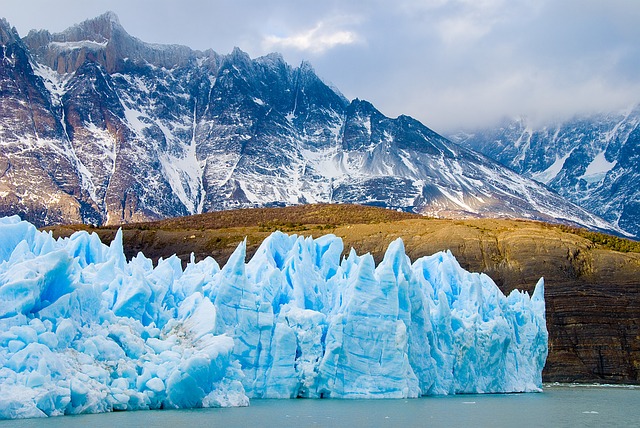 Vacations are great. They create memories, give us a break from our dully daily routines, reduce our stress levels, improve our mental health, and even (according to experts) make us more productive when we return to work or school. Vacations are things that we should be taking regularly — they're a key part of our work-life balance and our overall health.
But not all vacations are the same. While you should be taking breaks and trips relatively often, there are sure to be a few travels that you'll remember above all others. Some trips are truly once-in-a-lifetime experiences. Over the course of your life, you should experience a few of the ones that we've listed below. Read on and remember — or start planning the ones that you haven't taken yet.
The outdoor sports vacation
When most of us think of vacations, we think about resting and relaxing. We think of lazy days on the beach and over-the-top meals at resort restaurants. We might think about walking around a European city or moving from viewpoint to viewpoint at a national park, but many of us don't often think of vacations as times for hiking, rock-climbing, or surfing.
But you should take an adventurous vacation full of physical activity at least once. And lots of experts can help you do so, even if you're not totally experienced with the thing you want to do. You could join a trekking team in a national park and experience the real back country with the help of a guide, for instance.
Or you could combine your physical vacation with a more traditional one. Nobody says that they have to be totally separate, say the professionals at Paddle Boarding Palm Beach. You may find that, while your beach days helped you recharge, it's the day you spend paddle boarding or scuba diving that you remember for the rest of your life.
Your destination wedding
If you've found that special someone and are planning your wedding, you may want to consider a once-in-a-lifetime trip that not everyone gets to experience: the destination wedding.
Opting for a destination wedding is a big decision, of course, and you'll want to make sure that it's in line with your hopes for attendance and venue. But if things work out and you can travel for your nuptials, you'll find that your wedding can become even more unforgettable than you'd dreamed. What about a Patagonia wedding? The dramatic landscape of Patagonia will make a stunning backdrop for your ceremony, and you and all of your guests will get to experience a foreign culture and an incredible vacation even as you come together for your meaningful personal and family moment. Talk about a win-win!
The never-thought-I'd-go-here trip
Some vacations are for relaxing on the beach. Others are for sightseeing. In either case, you probably already have an idea of where you'd go — Florida or the Bahamas for the beaches for instance, and Paris or a national park for sightseeing. Over the course of your life, you'll probably accumulate a wonderful list of places that you've been, from London to Yosemite National Park.
But there are also places that you just might not think of — and, at least once in your life, you should buck the trends and go somewhere unexpected. Once you've conquered your must-see list of European cities, why not travel to Asia and immerse yourself in a culture you may never have thought you'd see? Instead of seeing another American national park, why not go to a natural space in Africa or New Zealand or Southeast Asia?
You'll treasure memories of all of your vacations. But when you choose something out of the ordinary, you get something special: another once-in-a-lifetime trip.