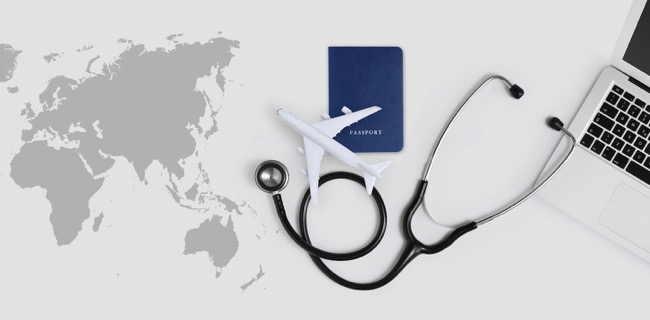 The effects of addiction impact not only the addict's personal life but also those of friends, families and loved ones. In fact, alcohol or drug addiction affects the entire family. The most severe form of a full spectrum of substance use disorders, addiction is characterised as a compulsive, out-of-control, substance seeking behaviour that a person continues despite its negative consequences.
Addiction is a chronic and progressive disease and, if left untreated, can be life-threatening. It is imperative to seek treatment once the early signs and symptoms of addiction are spotted. In addition, addictions can sometimes mask underlying mental health issues, such as depression or PTSD (post-traumatic stress disorder). The path to overcoming addiction can be long and fraught with many pitfalls. Fortunately, there are a number of effective treatment programs that help individuals overcome addiction and find lasting recovery.
Many international clients find drug and alcohol rehabs in Thailand to be more welcoming than their counterparts in the West, as the Thai centers have quality treatment options and higher staff-to-client ratios at the same price point. Rehab in Thailand also tends to feel less institutional, and more organic in its day-to-day routines. A number of Western celebrities have recently selected Thailand as their rehab destination, to help them recover from drug or alcohol addiction.
Recover in a stress-free environment
As an ideal recovery retreat and wellness location, Thailand offers a luxurious, stress-free environment in which clients can relax, clear their mind, and truly focus on the recovery process. Addiction treatment doesn't always have to be daunting, indeed it can be restorative, healing as well as comfortable. Many Thai rehab centers offer its clients access to private and shared room options, Wifi, private balcony, outdoor pool, smoothie bar, sauna and steam room, open-air restaurant, daily meals, and personal maid and laundry service.
Local excursions and exciting activities around Thailand are offered as part of every recovery program. Whether visiting a tribal village or a Buddhist temple, taking a trek with an elephant, zip lining over lush forest canopies, jungle hiking or learning to cook Thai food, clients will have an amazing opportunity to improve interpersonal skills and develop healthy identity.
This all-inclusive treatment programs and resort-style accommodation are offered for a fraction of the costs of rehab centers in the West, making Thailand an appealing destination for affordable rehab treatment. The majority of rehab clients come from countries in the West, the Middle East and Asia.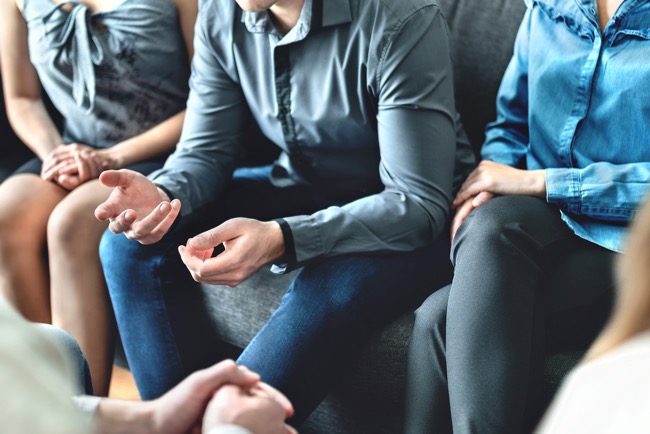 The rehabilitation approach
Upon arrival, a screening and assessment process will take place as the client's physical and psychological condition is evaluated. You then will be given a personalized treatment plan and a dedicated treatment team best suited to your unique requirements. Every person is different so the treatment program should be tailored to meet the individual needs, health conditions and personal goals.
The rehabilitation approach at most rehabs in Thailand blends research-backed Western counseling with holistic Eastern practices. Clients can expect proven recovery techniques such as cognitive behavioral therapy, psychodynamic therapy, 12-step principles, mindfulness-based techniques, relapse prevention skills etc. Therapy can be delivered in both group and individual settings.
Clinical counselors and therapists at reputable rehab centers in Thailand are often trained in the US and the UK, and are fully certified to deliver therapy specifically designed toward drug addiction. Many are also equipped to treat the underlying mental health issues that often co-occur with addiction, such as PTSD, depression and anxiety. Additionally, for those who require medically supervised detox, rehab centers in Thailand will either have their own onsite detox clinic or liaise with a local hospital to assist you with your medical needs prior to treatment.
Choosing quality treatment programs
Yet the above characteristics are not universal. Rehab centers in every country fall somewhere along a wide spectrum, and it is not safe to assume a certain level of quality simply because a rehab facility exists in a particular country. Further research is needed before selecting a precise rehab center.
An effective treatment program touches on the root causes behind substance addiction, seeking to eradicate it and focus the client's mind on recovery, away from impulsive behaviors. Through psychological therapies and behavior modification, rehab helps clients develop the core lifestyle skills of discipline and self-restraint that will prevent future relapse.
Thai rehab centers have helped thousands of clients from across the globe, free from the compulsive chains dictating their lives and impacting their families. Quality treatment in Thailand can bring lasting change to addicts of substance abuse. Now is the time to take the first steps and see just how easy and affordable recovery can be.
If you are searching for a peaceful rehab setting to recover from drug or alcohol addiction, contact Thailand Rehab Guide today for a free consultation to get started on the path to recovery.