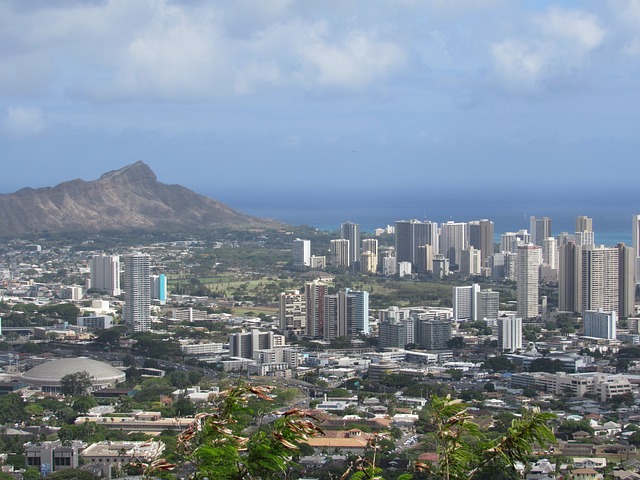 When you think of exotic places to visit in the United States, Hawaii is at the top of the list. Of its many islands and sites to see, however, Honolulu is a tourist favorite. Surrounded by beautiful bodies of blue water and warm white sand, it's the perfect travel destination for all ages. Catch a glimpse of the amazing volcano peaks as the sun sets or take a stroll along the beach and you're sure to fall in love with this majestical place.
More than just a beautiful island designed for rest and relaxation, there are plenty of things to see and do in Honolulu, Hawaii. Here are just a few ideas to help you plan the perfect trip:
Relax Like Royalty at Waikiki Beach
Hawaiian royalty, as well as celebrities from far and wide, would flock to Waikiki beach to relax and enjoy the surf. Known as one of the most popular beach destinations in the US, Waikiki beach is something you don't want to miss out on. You can lounge on the honey-colored sand and feel the warmth of the sun on your skin or grab a board and hit the surf. If that's not your cup of tea, just a few feet away are plenty of shops and restaurants for you to enjoy.
Learn About US History at the World War II Valor
If you happen to be in downtown Honolulu you've got to check out the World War II Valor in the Pacific National Monument. Floating just about the final resting place of the sailors killed in the Pearl Harbor attack, this memorial can teach you a lot about American history.
Put Your Thinking Cap on To Escape
Do you love mysteries, thrillers, and trivia? If so, you can't visit Honolulu without visiting Chamber Escape Games. This is a great vacation stop if you're traveling with the kids, your significant other, or a group of friends. You guys get to put your skills to the test as you solve mysteries and locate clues to try to escape in just 60 minutes! Whether you prefer a traditional escape room or virtual reality, you'll find it to be the thrill of a lifetime.
Explore the Wonders of Manoa Falls
Planning an adventure trip? Or maybe you just love nature? Either way, Manoa Falls should be on your list of attractions to see in Honolulu. This breathtaking waterfall stands approximately 100 feet tall and is surrounded by a rainforest that is out of this world. It's an amazing place to photograph and the perfect hiking destination with plenty of animals and nature for you to see. You might even recognize some of the areas as Steven Spielberg filmed parts of Jurassic Park in the falls.
Take In the Culture at the Honolulu Museum of Art
Creative minds might appreciate the culture and history that can be found at the Honolulu Museum of Art. A reasonably sized establishment, you'll find approximately 30 galleries filled with various art styles. From some of the best Ancient Asian art to Hawaiian art and culture, you'll find many pieces that give you an inside story on the deep-rooted history on the island.
Sea Life Park Hawaii
Surrounded by such beautiful bodies of water you can only imagine the type of sea life that resides in Honolulu. You can get a really good idea, however, by visiting the Sea Life Park. This outdoor ocean park has everything from large gallon water tank displays of reef sea creatures to live shows and demonstrations featuring dolphins, whales, and sea lions.
Most people are aware of Hawaii being a beautiful, tranquil, exotic beach destination in the United States. Yet, with just a bit of research, you can find out that this Hawaiian island really has a whole lot more to offer. From beautiful scenes of nature to history, culture, great cuisine, and great shopping, you'll find that there's really something here that everyone can enjoy. Hopefully, you'll add some of these attractions to your next Hawaiian vacation for an experience you won't soon forget.