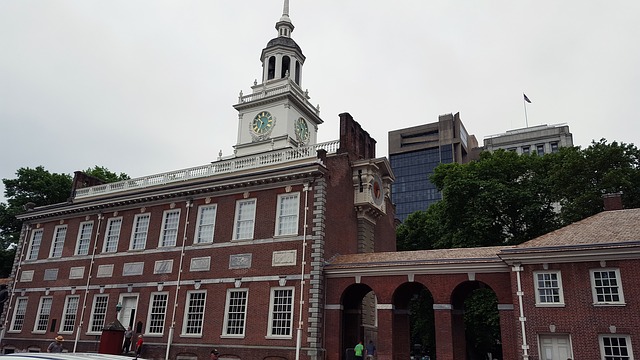 A history-themed road trip of the USA holds a lot of appeal for people, especially if you're going to be renting an RV. In particular, Colonial and Revolutionary War history can give you the opportunity to travel along the east coast and see some places that are not only historically relevant but also beautiful.
A history-themed road trip along the east coast is the perfect plan for families with children since it creates a learning experience or for anyone who just loves history in general.
So what should you know if you're thinking about an RV road trip focusing on Colonial and Revolutionary history?
There are so many places along the east coast that it would be tough to mention them all here, but the following are some of the sites you should try to incorporate into your road trip schedule.
Starting Point
Your starting and ending point are up to you, regarding convenience and logistics, but two recommended starting points are either Boston, Massachusetts or Williamsburg, Virginia. Then, depending on which starting point you chose, you can either work your way up or down.
There are some of the most pivotal sites of American colonial and Revolutionary history located between these cities. There are also opportunities to take in Civil War history sites along the way if you choose.
Jamestown, Virginia
Regardless of where you start or end, Jamestown, Virginia is an important place to stop if your focus is on Colonial and Revolutionary American history. Jamestown was where the first successful English colony was in 1607, following attempts at infamous Roanoke and some other locations.
Jamestown was also where John Smith and Pocahontas met.
Jamestown is in east Virginia, and it features the remains of the 18th century Ambler Mansion, and there's a living history museum featuring a Powhatan Indian Village and a fort from the 1610s.
Also in Virginia is Colonial Williamsburg, featuring buildings dating back centuries, and a living history museum.
The Lost Colony of Roanoke
To the south of Virginia is the Lost Colony of Roanoke, if you have time to make the trek to the Outer Banks in North Carolina.
A group of men, women, and children came ashore on Roanoke Island in 1587, which was around thirty years after the landing at Plymouth Rock.
If you chose, you could actually start your road trip here, and then continue north from the Outer Banks.
Philadelphia, Pennsylvania
If your focus is Revolutionary history, you will have to make your way north to Philadelphia. Philadelphia is home to Independence Hall, where the Declaration of Independence was signed. There's also the Liberty Bell and the Constitution Center, as well as the site where Ben Franklin lived and worked.
Valley Forge
Along with Philadelphia, Valley Forge National Historic Park is another must-see in Pennsylvania. The park features trails, monuments and historical sites spanning more than 3,500 acres.
There are around 30 miles of trails winding through the park, activities just for children, and interactive, historical storytelling.
Boston, Massachusetts
In Boston, plan on doing the Freedom Trail. The Freedom Trail is 2 ½ miles, and along the way, you get the opportunity to visit 16 of the most historically relevant sites in America. Some of the places you'll stop along the way include Boston Common, King's Chapel, the Old South Meeting House, the site of the Boston Massacre, and the Paul Revere House.
Along the trail is also the Bunker Hill Monument and the USS Constitution.
Plymouth Rock
Plymouth Rock is located in Pilgrim Memorial State Park on Plymouth Harbor. This is where Mayflower pilgrims started the Plymouth Colony in 1620.
Along with this site, Plymouth is also a coastal town with beautiful historic homes, plenty of festivals, a living history museum and even wineries.
Many of the homes in Plymouth are on the National Register of Historic Places, and tours are available during the summer months. Examples include the Mayflower Society House, the 1677 Harlow Old Fort House, and the 1809 Hedge House.
Plimoth Plantation is the area's living history museum, featuring a replication of a 17th-century village.
If you're there at the right time, consider the Downtown Plymouth Waterfront Festival, held each year in August.
Finally, along with Plymouth Rock, a lot of tourists interested in history will also make their way to Provincetown, Massachusetts. This is where the Mayflower Compact was signed, and this is the site of the Pilgrim Monument. Also in Provincetown is the Provincetown Museum, home to the Mayflower Room.