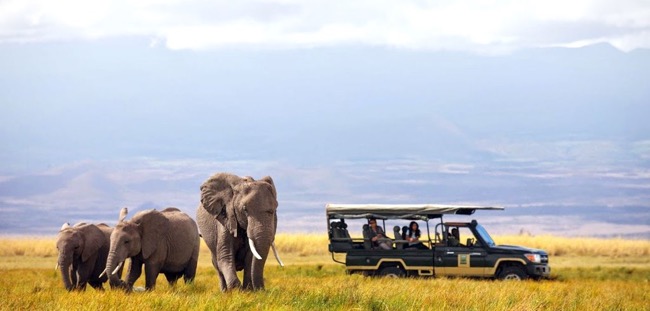 If you are thinking of going on an African Safari, then you are not alone. Millions of people around the world yearn to go to Africa to experience the wilderness, close interaction with the wild animals and to confirm to themselves the incredibly attractive stories they have heard about Africa. It is no doubt that the continent is now a popular destination for safari lovers, and given that it has a plethora of options, a safari in Africa will always be a trip worth looking forward to.
But for you to enjoy the safari, adequate preparation is necessary, including equipping yourself with the vital information required for a successful trip in the jungle. To help you out plan better and know what to expect from such a trip, here are the things you must know about going for a safari in Africa-:
Choosing the safari

As intimated earlier, safari options in Africa are many. Several countries are offering unique and different types of safaris. With all the choices, choosing your option may be quite overwhelming if you don't know what to look for in the respective safari. A good approach is always to come up with a list of bare minimums of what you would like to have during the safari. With this list, it will be easy for you to hit the internet and begin your search, making inquiries at the various service provider and concentrating your efforts only on those who have what you want.
In coming up with such a list, you may want to consider your budget, the kind of accommodation, number of safari days, the animals you wish to see and if you would like to experience phenomena like the famous wildebeest migration in Masaai Mara, Kenya. This is the kind of clarity you need to enable you to choose tailored options with higher chances of meeting your safari expectations.
Which country to travel to
Africa is not a country, but a continent with over 50 countries. Not all of them are ideal for safaris, and those that offer safari experiences have diverse wildlife, culture, and nature. Over 50 million tourists come to African annually for safari, and they distribute themselves amongst all the renowned safari destinations. Some of the top safari countries in Africa include Kenya, Tanzania, South African, Ethiopia, Namibia, Zimbabwe, Morocco, Tunisia, Rwanda, Egypt, Mauritius, and Senegal.
If it is going to be your first time on a safari in Africa, it is highly recommended you work with a tours company, communicate with them your needs and let them come up with a customized package for you. In this manner, you will avoid most of the guesswork, and you will have increased chances of having an incredible experience when working with a professional tour and travel company.
The specific experience you desire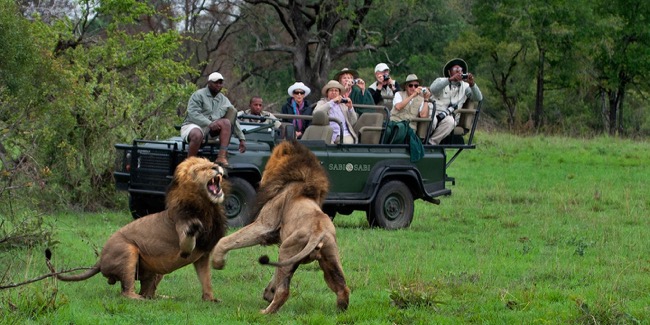 A safari in African entails a lot. It is more than just going into the wild and interacting with nature. Knowing the kind of experience you are looking for is a huge part of the planning process since this will determine your actual final destination. For first-time safari tourists in Africa, their greatest interest is always on the Big Five – lion, elephant, rhino, leopard, and buffaloes. If you are interested in seeing these up close and in their natural habitat, then you should choose a safari aligned towards them such as the many offered by operators in Kenya, Tanzania, Namibia, South Africa, Botswana, and Zambia.
If you are interested in tracking gorillas and doing some camping in lush green African forests, then the above may not be the right options for you. For such, safaris in Uganda, Rwanda, and the Democratic Republic of Congo would be highly recommended.
Finally, Africa is also a vibrant destination for desert safaris, which happens to be very popular with the North African countries. With such, you go out and venture into the deserts, interacting with the locals and learning about the rich heritage in such places. It is the best place if you want to experience how life in the desert is, interact with phenomena like the desert storms and enjoy the magnificent views of the clear skies at night. Destinations for desert safaris include Morocco, Libya, Egypt, Algeria, and Tunisia.
When to go for the safari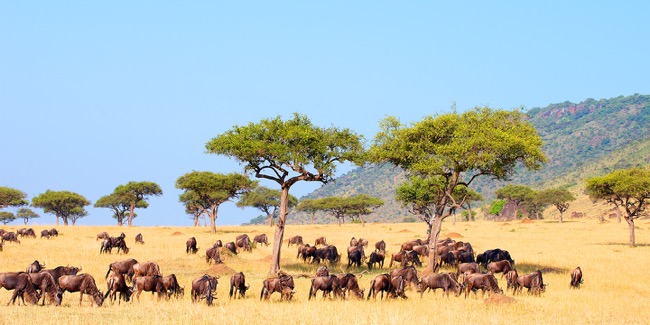 Timing your safari is also a very important consideration. It will not just impact on the overall cost of the trip, but also on the actual things you can do and see during the trip. Generally, safaris are enjoyed during the dry seasons when water is scarce in the wild and animals readily come to the few watering holes where you get a chance to see them. At this time, it is also very hot, and the heat forces them to gather together under trees in the open fields, still making it easy to watch them. Navigating the wild during the dry season is also easy since you don't risk your trucks getting stuck in the mud.
If you are interested in specific phenomena such as the magical wildebeest migration in Serengeti National Park and Masaai Mara Game reserve in Kenya, then you have to time your safari around the time when the animals migrate. This is usually from late June to early September.
Where to stay
Due to the popularity of African Safaris, you will be spoilt for accommodation choices. An ideal safari, however, should see you sleep in tents in the wild, but there are various options with lots of luxurious amenities where you can spend very comfortable nights after tiring days in the wild. There are five-star resort hotels within some of the game reserve, luxury outdoor tents and many pocket-friendly lodging options in the nearby areas.
What to pack
You will need more than a travel visa if you want to get the most of an African Safari. To begin with, you will be exposed to a lot of sun throughout the safari, and this calls for you to carry a suitable sunscreen. The sun in African can sometimes be brutal, and you will appreciate having sunglasses as well as a nice hat to protect you from the strong rays.
On clothing, comfortable loose, layered clothes will work just fine. The preferable ones should be ones you can wear multiple times and be khaki, green or olive. A windbreaker and long pants are recommended for the early morning game drives as well as comfortable hiking boots to help you deal with the rugged terrains you will encounter.
Since you want to see the animals clearly in their natural habitats, sturdy binoculars will be ideal to help you spot cheaters and leopards on the trees. You will also need a camera, a decent memory card and extra batteries for power backup for your camera.