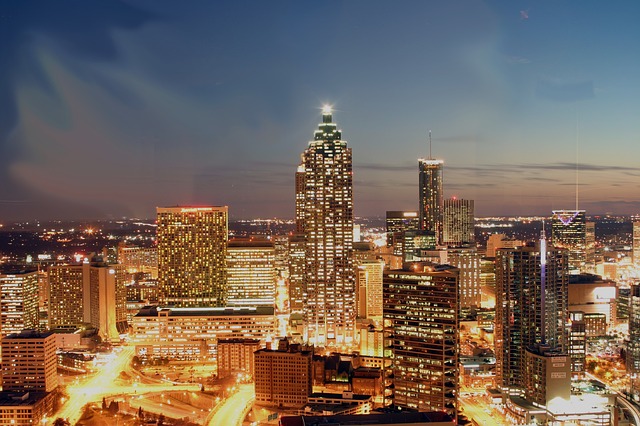 Atlanta, Georgia, is a wonderful city to visit. No matter where you're located in the US, it's closer than popular tourist destination Florida, and the winter escape is just as good in sunny Georgia. Famous for its peaches, Georgia is home to even more goodness than the fuzzy, sweet fruit. The biggest city is the capital, Atlanta, and it holds dozens of fascinating activities for an individual or an entire family. If you're planning to vacation in the south, consider visiting Atlanta for this year's trip.
Ways to Save Money
Depending on where you're located in the US, you might be able to drive to Georgia is just one or two days. While you have to factor in the cost of lost time, driving will save you quite a bit of traveling-money, especially if you're bringing your entire brood. If you do fly, try to eliminate the need for a rental car, and engage an Atlanta airport transportation to take you from the airport to your accommodations. You can also save money on your trip by renting a VRBO (that's Vacation Rental By Owner) instead of a traditional hotel room. Most VRBOs come with a full kitchen, so you and your family will save by not eating out for every meal, and most VRBOs are cheaper than a hotel stay. There are quite a few out-of-the-box ways to enjoy a traditional vacation at an untraditional cost, so check out VRBOs, car services, and means of transportation to get a better (and less expensive) experience.
Things to Do
Once you know your budget for the trip, it's time to investigate all the fun things there are to do in Atlanta. You can fill a weekend or a week with the many activities Atlanta has to offer. Whether it's all adults or adults-plus-kids on your trip, everyone will find something fun to do in Atlanta. Top in Atlanta's list of things to do are the Georgia Aquarium: an underwater adventure with six galleries and seventy habitats; the Atlanta Botanical Garden– a truly mesmerizing array of waterfalls, blooms, and sculpted greenery; and the World of Coca Cola, a museum celebrating the world's most popular soft drink. Other things to do in Atlanta include tours of historical homes, where you can explore enormous mansions redecorated to reflect a different time, or the Atlanta Center for Civil and Human Rights, where you can learn about the American Civil Rights movement. That's only a few of the attractions Atlanta has to offer, so if Atlanta, Georgia has sparked your curiosity, take time to fully investigate everything the city has to offer.
Vacations are a great way to bring your family together. Vacations inspire a sense of fun and belonging in kids, and for adults, vacations can be a much needed source of relaxation. Studies have even linked vacations to better overall health, since vacations diffuse stress. If you're in need of a stress-free weekend, or you want to take your entire family on an adventure, consider heading over to Georgia for great temperatures, beautiful days, and a myriad of exciting things to do.