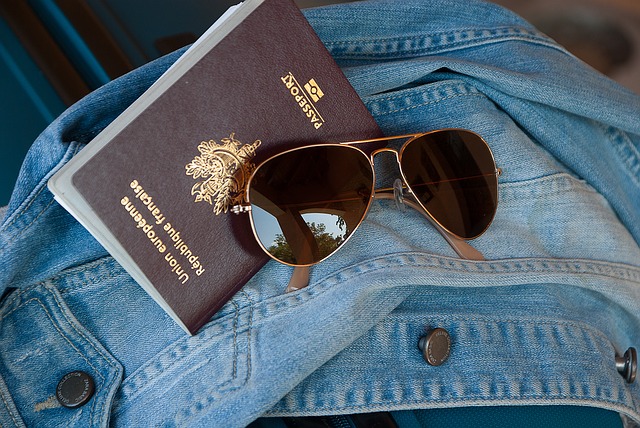 You've always known you want to travel abroad. It's always been a dream, but you've never been quite sure how to make a reality, or maybe it's never seemed like exactly the right time to go. Well, as the saying goes, if you want for the perfect time, then you'll be waiting forever. There are some important steps to take in the long-term and short-term, but there's no time like now to start planning ahead. It will all be worth it once you're sitting on a glistening beach in the South of France or having a romantic dinner with your significant other in London's most romantic cafe.
Where's the Passport?
It's the first and most obvious step, which also makes it one of the easiest things to forget: Do you have a passport? If you don't, or if yours is about to expire, you'll need to head to a local passport office with an updated photo. It's not something you can leave for the night before your plane leaves, either, as passports typically take weeks to process.
You should also figure out what time of year you'd like to travel. Summer is a popular time for a lot of people, and it may also be your preferred season as well, but keep in mind that traveling during the off-season often leads to better deals and fewer crowds.
Once you've got the dates narrowed down, it's time to start saving up every dollar you can. It doesn't matter if your vacation is a year or more away; vacations are always more expensive than you plan for, and every penny counts, even if you'll be trading them in for euros or rupees. Don't get lulled into complacency by the exchange rate, either. Some places have a rate that's favorable for Americans, true, but there will still be unexpected costs that are hard to plan for. Browse coupon sites like Coupon to Pay and look for local deals when you're shopping brick and mortar stores. If you want to splurge on something, it may be helpful to think, "Would I rather have this or a great vacation experience?"
It also never hurts to look for travel advisories issued by your local government. Some countries have bad reputations because of racism or ignorance, but there are legitimately dangerous places that you might want to avoid. Don't go to North Korea, though you probably didn't want to anyway. It's not the type of place to go for fun. In fact, the Department of State is in the middle of instituting new rules that prevent people from traveling there on the vast majority of U.S. passports after September 1, 2017.
Where Will You Stay?
If you're visiting any city with a halfway-decent population, you should have plenty of options as far as hotels and hostels go. Look up reviews on travel sites to figure out what part of town you'd feel most comfortable staying in. Sites like The Lonely Planet can also be a great resource for that sort of thing.
Maybe you've decided you don't want to stay for just a week or two. No, you want to really get immersed in the local culture and stay for a while. If you have the flexibility to do this, it can be a great option for a unique life experience. In that case, you'll want to look for housing on places like Bangkok Finder, which allow to look up apartments and condos for rent in Thailand's capital, a beautiful city with more than eight million people.
Travelling overseas is something everyone should do at least once in their lifetime, if not more often. It's good to get out of your comfort zone and explore other cultures. We learn by exploring, not by hiding in our houses all the time and never seeing what the outside world has to offer. Give yourself plenty of time to plan, and before you know it, you'll be in the middle of making memories that will last a lifetime.