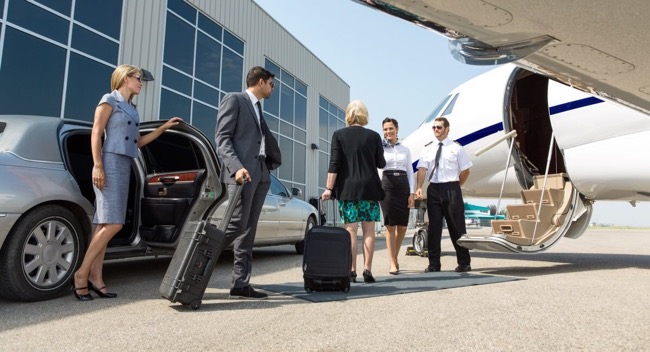 Are you currently planning for an upcoming vacation? While traveling abroad can be a great way to clear your mind and forget about your responsibilities, it can also be an enormous hassle. In fact, it can be a major annoyance. Nevertheless, you should realize that there are ways to simplify your trip and make the planning process a little bit easier. When traveling abroad, you may want to consider teaming with a concierge. By doing so, you will receive a wealth of benefits. Below, you will learn more about the various reasons to hire an airport concierge.
Meet And Assist
First and foremost, you should realize that you're traveling to an unknown area. Even if you'll remain within your home country, you may not be familiar with the state. This can make traveling alone frightening. However, if you're able to align yourself with someone familiar with the region, you'll feel far more comfortable. This is one of the main reasons you should hire a concierge. With their assistance, you'll become aware of the dangerous areas in the city, so they can be avoided. Simultaneously, they can help you find lodging and other accommodations. With a concierge by your side, you might be a stranger to the city, but you will not be alone. They'll guide you through the city and show you the most notable sites and attractions.
Surprises
Will you be traveling with a loved one? Are you traveling for your upcoming anniversary? If this is the case, you will definitely want to consider catching your significant other off guard with a surprise. Many concierge companies will actually help you surprise your spouse. They'll pick up flowers, chocolates and other items, before meeting you at the gate. This is a great way to set the mood and prepare your significant other for the romantic getaway.
Executive Vehicle Transfers
When traveling to another state, you'll need a reliable form of transportation. And of course, you'll need access to it as soon as you touch down. With this in mind, it is a good idea to find a reliable airport concierge service. With their assistance, you'll be able avoid problems from the get go. As soon as you arrive, the concierge will greet you at the airport. Then, they'll escort you outside to your rental vehicle. From there, you'll be free to travel the city as you see fit. This can definitely make your vacation far more enjoyable.
Bookings For You
One of the most difficult aspects of planning your vacation is booking a hotel. If you're traveling for business purposes, you'll also need a meeting or conference room. Instead of trying to accomplish these things on your own, you should consider hiring an airport concierge. These individuals are well familiar with the city and they'll know which hotel you'll prefer the most. Simultaneously, they can help you find meeting and conference rooms that will work well for your business. Hiring a concierge is a great way to simplify your travel planning, while ensuring your vacation or business trip goes off without a hitch.