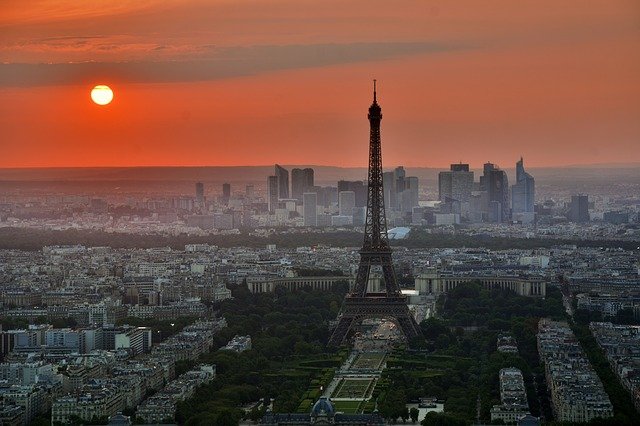 So you've decided to move to Paris; some call it the city of love, while for others, it's the city of light. A move to Paris is a dream come true for many. But just before you start fantasizing about all the joys that it has to offer, you need to be aware of a few key things, including the cost of living, where to stay, and visa requirements.
In this post, we've put together six things to expect when moving to Paris.
Average rent in Paris
If you are moving to Paris from a smaller city or town, you may find rent and accommodation in this city frustratingly expensive. The average rent across Paris falls between 1400 EUR to 2600 EUR per month, which means it will possibly be your biggest expense here. However, like in any big city, there are more budget-friendly outer arrondissements for those looking for houses at around the 1000 EUR per month mark.
Places to live in Paris
Struggling to decide where you want to live when you move to Paris? The city has districts with a variety of neighborhoods to choose from. The districts are arranged in circles, with the center being the 1st arrondissement and the outer circle the 20th. The larger the number, the further away the arrondissement is from the city center.
Note that smaller numbers are not always better, as these arrondissements tend to be more overcrowded and expensive. The advantage with them is you get access to lots of culture and classic buildings. The outer districts are slightly more budget-friendly and quieter, but you might need to travel further to access the city center.
Here is how you can decide the ideal arrondissement or neighborhood to live in Paris:
– Best neighborhood for families in Paris: 6th, 16th and 17th
– Affordable places in Paris: 11th, 18th and 20th
– Best places in Paris for expats: 1st, 4th and 6th
– Best Paris neighborhood for young professionals: 5th,10th and 11th
Finding a suitable apartment can be a challenge
Like in most European cities, finding an apartment in Paris can be a pain due to the high demand for good homes in addition to tough requirements by landlords. Don't be surprised to find most Parisian house owners demanding that you provide a French guarantor for the lease agreement. This can be a problem if you know no one yet here. Luckily, there are plenty of good furnished rentals in Paris where you can stay short-term as you search for a permanent residence.
French visa requirements
Unless you are moving in from any of the European Economic Area (EEA) countries, you'll need a visa to move to Paris. Applying and getting a visa might take up to 2 months, so it's important to plan well in advance before relocating. You can apply for a visa for reasons such as tourism, business, education, or family.
Here are the steps for applying for a visa to stay in Paris:
– Gather all the necessary information needed for visa application
– Fill out the visa application online and upload your documents
– Book an appointment with your local visa application center
– Submit your file and deposit the relevant visa fee
You might need a French bank account
If you plan to have a long stay in Paris (6 months or more), having a French bank account is necessary. Those moving in from EU countries might still be able to access their old accounts, but just be sure to check with your bank.
A French bank account comes in handy when paying rent and other services like the internet. Besides, it will save you from the hassle of currency conversion and withdrawal expenses. But be ready to wait for weeks for your bank account to be functional. Most banks will require a copy of your passport, current proof of residence, and an initial deposit amount.
Knowing a little French helps
Paris is a universal city and you can just get along anywhere with English. But since you are going to France, it's best to learn some French! Even if it means knowing only a few phrases, it helps you get along with people here. You'll be surprised at what a huge difference speaking a little French might bring. When you walk into a shop or enter an elevator, learn to say bonjour, and when you leave after service, just say merci, au revoir. These simple phrases can show your respect for the culture.
Conclusion
So there you have it – the six key things to know before moving to Paris. Just like moving to any foreign place, you're likely to find the experience daunting, especially given that English is not the primary language. But don't fret as it gets better and easier with time.
Enjoy your stay in Paris!