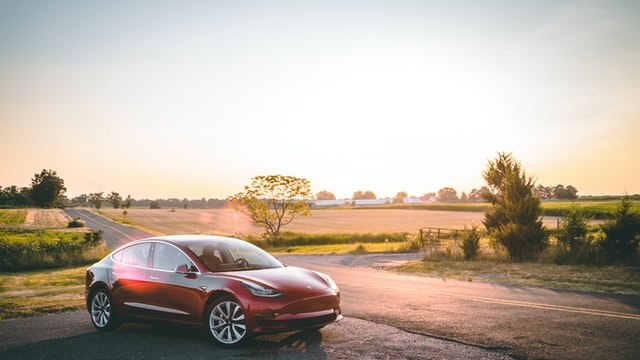 Road trips are one of the greatest American experiences to be had. The world has many sights to behold and what better way to witness them all then by driving around for a couple of days. Drive to the French Quarter in New Orleans or visit Mount Rushmore. Witness the great American plains or up and through the Smoky mountains.
Your sense of adventure is tingling and the idea of leaving home on your 4 wheel steel stallion is keeping you up at night with dreams of the road and the solace it brings. But wait just a minute. You decided the environment took precedent over the conventional means of travel and you bought an electric car.
This is not a death sentence for that sweet American pilgrimage however. With a bit of advice, planning, and decision making here and there, you too can be an explorer to match the likes of Ibn Battuta or Christopher Columbus.
A Brief History
Electric cars have come a long way since their first appearance in the late 19th century. Electric cars have always been in an unfair competition with gas powered vehicles. The technology for a long time just was not there for them. This changed when serious improvements came to electric cars where they matter: battery life, and performance.
Battery life has always been a setback for electric cars. A Chevy Spark from 2016 would only last you 82 miles. This would alright in a major city but not on the Great Plains. The latest Tesla Model S Long Range however, can get you 379 miles per charge. This is an expensive option though, but even the much cheaper Nissan Leaf e+ will take you 239 miles.
Charging stations are also much more prevalent and spread out then they were before. In 2010 there were only 814 charging stations in the US, now there are 20,000. The number of charging stations are growing in the US and maybe one they will replace conventional gas stations.
Can Electric Cars Road Trip?
For now, before going on a road trip, plan out which charging stations you will be able to reach so you can have a route where your car won't be left without any juice. If this does happen and your car gets damaged or totaled there are always places to sell it online.
Another factor to consider is how much time you want to spend charging. It may be fine to wait a few hours at a service station where you can get a bite to eat and some time to recollect yourself. But you don't always want to wait such a long time when the road is calling you back. So also consider stopping at more level 3 charging stations to not make your trip take more time than necessary.
Benefits of Electric Car Road Tripping
You may have thought road tripping in an electric car was impossible before. Not only is that no longer the case, but now there are even benefits to doing so, the greatest being electricity can be much cheaper than gas. You can almost entirely cut your gas bill in half if you're driving an electric vehicle and you can use the money you save to buy souvenirs on your travels or to fund other aspects of your trip. On average, electric cars save more than $600 a year on power than gas cars and it will really show when you're road tripping.
Another benefit, which probably correlates to why you bought an electric car in the first place, is the impact on the environment you have, or lack thereof. Electric cars cut down on emissions and if you care about the atmosphere and health of the planet this is going to be great comfort for you. Of course road trips in themselves are not great for the environment but an electric car will lessen the impact while also helping to fulfill your road trip dreams.
I hope by now you've realized that even if you have an electric car, you can still go on a road trip. It will take some planning, especially if your electric car is on the lower end of range but it is achievable today.