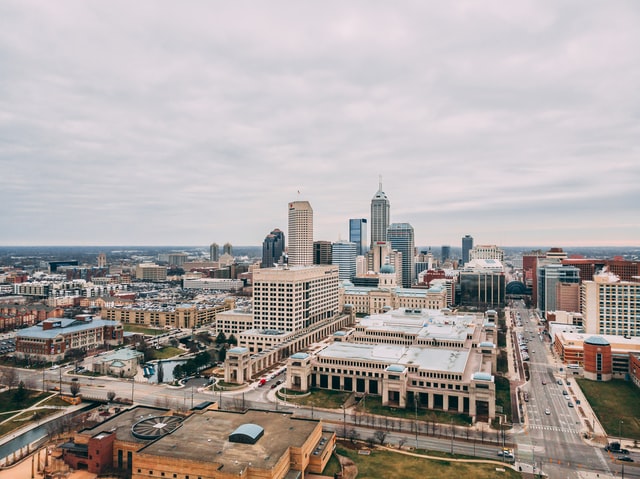 Indianapolis is a beautiful and thriving city, yet there are also some common dangers that occur on Indianapolis's highways. According to the data compiled by the Indiana University Public Policy Institute, road accidents can occur nearly equally in both urban and suburban areas in the city. There are many dangerous roads in Indianapolis, which is why it is important to retain a car accident lawyer in Indianapolis if you ever fall victim to one of the city's many road accidents.
This isn't to say that all areas of the city have dangerous roads, yet the following roads should always be used with caution due to a high number of accidents and even fatalities.
86th Street and Keystone Crossing
Near the city's Nora neighborhood and near the popular fashion mall area known as Keystone Crossing, this intersection is easy to cause enough congestion to trigger an accident. Be sure to always look out for pedestrians and be on the lookout for confused drivers who are having trouble making out the signage in the area.
*86th Street, in general, has so much traffic that caution should be used anywhere on this road.
Madison Avenue and Stop 11 Road
Madison Avenue frequently sees many road accidents in Indianapolis. This can get increasingly worrisome near Stop 11 Road. This area has four different intersections that all collide together and trying to make out road signs proves to be difficult for drivers. If the traffic is really congested in this area, accidents are almost certain to happen. Accidents against pedestrians and fellow drivers are both seen in this area.
21st Street and Shadeland Avenue
Much like the area near Madison Avenue and Stop 11 Road, the area near 21st Street and Shadeland Avenue has four intersections that run in opposite directions. Drivers frequently become confused or distracted by the low visibility in this area. Both pedestrian accidents and motorist accidents are frequently reported on this section of 21st Street. Always make sure your visibility is in full view when making turns in this dangerous area.
38th Street
38th Street is another dangerous road that winds through Indianapolis. This isn't really because there is a lot of activity on the road, but because there is consistently much lower traffic on this road when compared to some of the other busier roads in the city. When you have a road that is known for a reduced amount of activity, you can have problems with drivers and pedestrians who do not take enough precautions when traveling or walking along this road.
To make matters worse, there is a lack of walk signals along many sections of this road, which means that pedestrians do not have proper signals to cross-sections of the road, which can lead to fatal accidents.
I-465
Last, but not least, is I-465. This interstate sees many accidents due to a variety of different reasons. One reason is the way that the interstate is shaped, which includes corner-style turns that can regularly throw off out-of-state drivers who may not be familiar with how to navigate these types of turns. Additionally, speeding and drivers who drive too slow is a frequent problem on this highway.
Since so many drivers pass through Indianapolis on this interstate for a variety of reasons, this creates a situation where locals take for granted that outside drivers may not understand the common types of moves they are making on the interstate. Always exercise extreme caution when driving on the I-465 to avoid accidents.