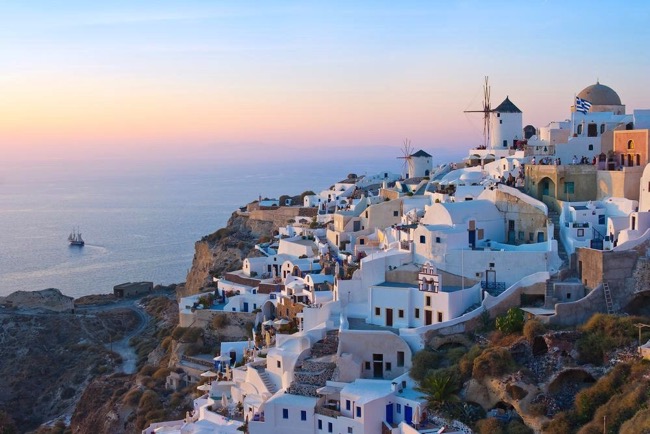 There aren't too many places on Earth that are more breathtaking than the Greek coastline. From the golden shores of Mykonos to the glorious sight that is Santorini on the distant horizon, there's just far too much to experience to let this potential vacation idea slip right on by. But before you go looking at a yacht or catamaran for sale, you'll need to start digging up some details on your destination. We've taken it upon ourselves to help out! Here are the best places in Greece to visit by sailboat!
Exploring Crete
Did you know that the Greek Archipelago is comprised of around 6000 islands? How about the fact that only 227 of those are actually inhabited? That means there's a whole lot of secluded beaches to walk across, and when you've got your very own charter you'll essentially have all the time in the world to explore these mystical places as much as you like! But before you start island hopping, it's worth taking some time on Greece's biggest island, Crete. Kickstart your Greek getaway by enjoying the fresh local cuisine, picture-perfect streets, and bustling nightlife of Heraklion, Crete's largest city. During your stay, it's also worth carving out a day specifically to visit the city's archaeological museum, as well as the breath-taking ruins of the Palace of Knossos. Learn all there is to know about the complex and deeply sophisticated Minoans who once populated this sunswept land.
After a couple of days in Heraklion, it's also worth sailing west to the seaside city of Chania to check out their ethereal architecture and glorious wares. Peruse through local pottery stores, and indulge in the best cheeses, olives, and olive oils that the world has to offer.
If you're feeling adventurous, it may also be worth paying a visit to the Samaria National Park, which can be reached by bus from Chania, or more easily from the coastal town of Agia Roumeli.
Sailing through Santorini
It's safe to say that Santorini, the gem of the Aegean Sea, has garnered itself with a reputation for being one of the most picturesque and recognisable places on Earth. This charming landscape is renowned for its dynamic cliffs, startling sunsets, and most notably by its whitewashed homes and contrastingly black (and sometimes even red) beaches. It's been said that the best views of Santorini are most definitely either atop the cliffs beside the town of Oia or along this gem's immaculate shoreline.
Santorini also boasts a myriad of spectacular beaches for swimming and exploring, and it's highly recommended that you allocate at least half a week in your itinerary just to soak in all the beauty of the Kamari and Perissa beaches in particular.
Once more, for the more adventurous travellers out there, you'll be happy to hear that you can actually go cliff-jumping in Oia too, or even go exploring around Santorini's famous submerged caldera and learn all about the infamous volcanic eruption that devastated the Minoan civilisation thousands of years ago.
Lesvos and its surrounds
Greece has quite a few popular tourist destinations across its 277 populated islands, and for this reason, it can be tricky finding somewhere you can remove yourself from the hustle and bustle of civilisation and tourism. If you're looking for somewhere more low-key and removed, Lesvos is quite definitely the place to be. Lesvos prides itself for a few select things: for being the birthplace of both ouzo and the Greek poet Sappho, as well as for being Greece's most 'authentic' of all the larger islands. Lesvos has largely remained untouched by the country's heavy tourism activity, so you'll be happy to hear that its shores are mostly secluded.
~
Once you've been able to spend some time at these three must-see destinations, you should be all ready to embark on the next phase of your Greek getaway: island hopping!