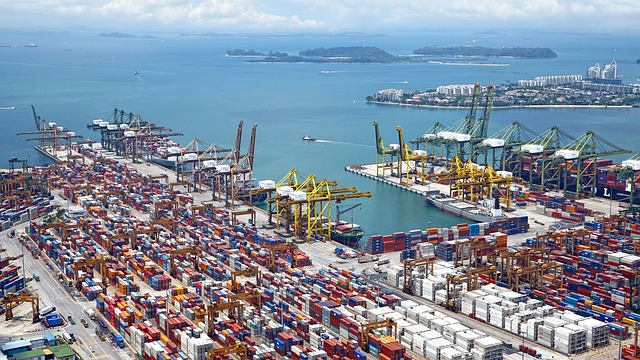 It's not as easy as it seems to send a parcel abroad
It doesn't matter if have a small business that needs to ship products abroad, or if you're just sending a gift to one of your family members, you still have some things to take into account before doing it. You have to fill out some forms and you need to understand the restrictions. Then you may have to find a good courier for the job. ParcelABC offers the best service on the market.
We're sure that you may be confused, so in this article, we're going to show you some of the best tips when it comes to sending parcels aboard without problems. You'll find out what you can and cannot send and also the things you need to keep in mind when doing it.
Stay away from things which are prohibited
Whatever you do, be sure that what you're sending will be accepted by the country. Each country has its rules and restriction, so make sure you've done your homework. This is extremely important for those of you who have small businesses which send packages abroad, especially if you have a shoe retail business. You need to know that you cannot send pairs of matching shoes to India or South Africa, not even to Mexico. But you can always send cheap parcel to Spain.
It's important to visit the country's postal website to see what you can and what you cannot send.
Fill all your forms
You need to fill these forms carefully, especially since we're talking about shipping outside the EU. You need to write what the packages contain and the value of them. You may have to pay some extra bucks for them.
Be careful with the delivery address
If the delivery address is not correct, this may cause international courier problems. And you probably don't want that. So check the address twice. Keep in mind that each country has a different format address, so it wouldn't hurt to Google the address first.
Also, you should need to write a return address. Just in case it's needed.
Measure your parcel right
If you're using an online courier, you will probably have to write weight in kilos and the dimension in cm. So make sure you're doing the measurements correctly before going ahead with the process because if the real measurements do not coincide with what you wrote in the form, the courier can refuse it when it arrives, or even worse, you can be charged for that.
Make sure it's wrapped properly
Some couriers are kind enough to give you a compensation cover in case your parcel is damaged. But to be sure that it won't be the case, wrap it as it's supposed to be. It's advisable to wrap it in double-walled cardboard boxes, which can support the weight of the parcel and can protect the product. If the product is fragile or can be broken easily, put it in bubble wrap. Don't forget the tape.