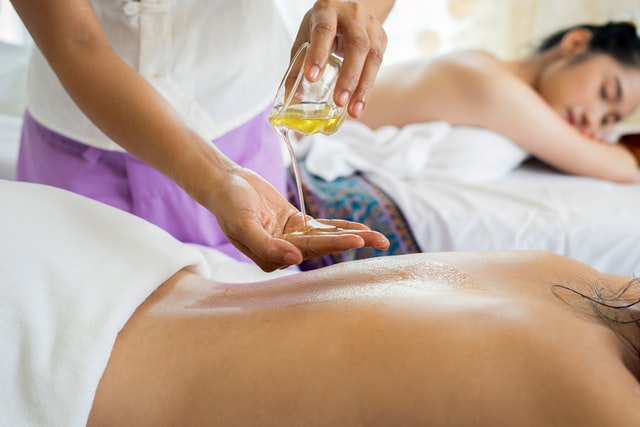 Massage therapy is known to improve mental health, reduce pain and enhance the immune system among many other effects. In a fast-paced, technology-focused world, everyone needs a little time to slow down and unwind. Whether you prefer a beauty and relaxation-based break or a fitness based retreat, planning is key to making the most from your spa vacation. This Halloween may be the perfect time to treat yourself to a trip abroad. Here are some suggestions for different kinds of spa breaks for those traveling around the US in October.
Hot Spring Spa
Nothing says spooky more than a bubbling cauldron…or a bubbling hot tub. Geothermal pools are a key feature of the Spa Solage in California, along with its outdoor relaxation lounge. Natural mineral spa bathing has been shown to reduce the effects of generalized anxiety disorder as well as reducing symptoms of chronic pain. A dip in a spa bath or a treatment with natural herbs from their very own garden is sure to help you destress and unwind. Alternatively, look your best for dress-up at Halloween with a mudslide experience where you get to choose your dirt at the mud bar.
Medical Spa Packages
Picture falling, crisp leaves on a misty October morning. Halloween doesn't have to be about the scares, it can also be about self-care. Get rid of those pesky wrinkles or revitalize your skin with a medical spa treatment. Try out a chemical peel or reduce the appearance of wrinkles with Botox, a medspa therapy known to be safe and effective. You will require a medical consultation and clearance to undergo procedures, say experts at Viva Day Spa + MedSpa, to ensure you receive the treatments suitable for your needs. Try out body contouring to tighten up problem areas like underneath the chin. Alternatively, go for a simple laser hair removal to avoid painful waxing or constant shaving. All designed to help you look your best in your Halloween costume.
Sports and Fitness Therapy
Get fit with a sporty spa day to ensure you can run away from those spooky Halloween creatures. Start with Sea Island, Georgia's Kayak Boot Camp if you feel like a challenge. A paddle down Sea Island ends with a boot camp workout for those who like vigorous exercise. Follow up with a soothing massage for all those aches and pains. Alternatively, take a trip to The Ranch in California and spot an A-lister. With its fixed schedule and meal program, you will return looking and feeling like new. Long hikes, yoga and strength training are among its offerings so be prepared to put your back into it.
A spa day can turn into a spa weekend or even a week. Mud therapies mixed with massages will help you feel great and look even better. Don't hide your smooth skin behind a ghostly sheet or a mask this Halloween; show off your glow up from your spa retreat activities.