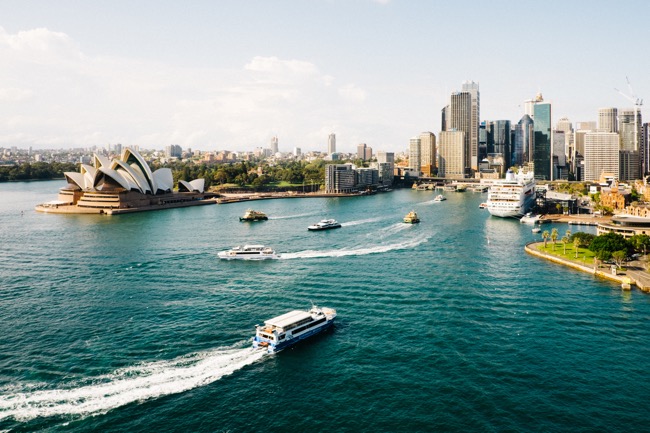 Sydney, Australia remains to be a strong vacation spot with nearly 11.4 million domestic visitors since the start of this year, according to the National Visitor Survey. It's not surprising given that Sydney Harbour is one of the top must-see spots. If you share a fondness for Sydney, you understand that there are sights and experiences there that make it an ideal place to live. If you are interested in migrating to Sydney or another favourite vacation spot and calling it your forever home, there are a few things you'll need to know about first.
General Cost of Living
Each Australian city has its own average cost of living depending on your current status. For example, let's say you're a student aiming to move to Sydney. You'll need an average of AUD$21,000 per year, according to the University of Southern Queensland. Their study is focused on students that are aiming to live on-campus. If you're planning on getting your own apartment, you can reasonably expect the cost of living to be progressively higher than university housing. The average cost of utilities can be anywhere from $250 to $500 each month. Knowing all of that can help you decide if moving is feasible and within your means.
Banking and Insurance
Before you move, you need to check if Sydney has your bank or your insurance company. It's one thing to think that Sydney is a large city that has everything but you should not assume that the financial and healthcare services available here are the same as where you're from. You need to check if you'll have to transfer banks or switch your health fund to an available provider. It is important to remember that public hospital healthcare is only free to Australian citizens but private hospital care needs payment, according to the Better Health Channel. If you are not one, it's not wise to be without any healthcare coverage. Getting this sorted before you move gives you fewer things to worry about.
Reserves and Source of Income
It is generally smart to have some cash or credit reserves before moving from one place to another. Even then, you shouldn't rely on your reserves forever. You will need to secure a new source of income and if you can do it before moving to Sydney, all the better. There are a lot of in-demand professions that need qualified persons like registered nurses, software and application programmers, education aides, and so many more. If you've got your own business, it helps to scope out where you can conduct your business and check to see what sort of permits you'll need in order to operate.
Migrating to a highly diverse and exciting place like Sydney is a dream that can become a reality. All it involves is some keen planning and budgeting on your end. Keep your eye on the prize and you just might be seeing the Sydney Opera House or other gorgeous Australian landmarks in your permanent view soon.