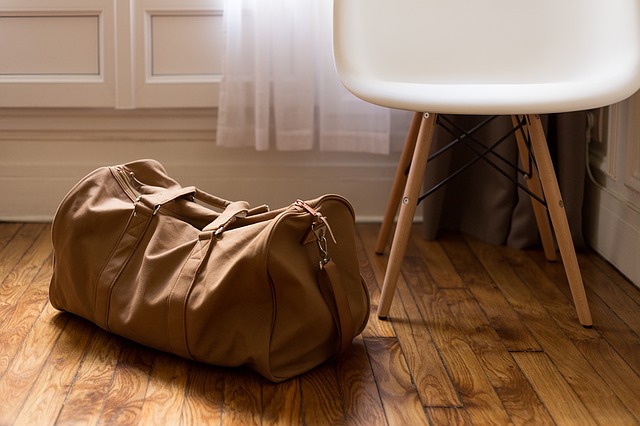 Whether you're leaving for vacation or business travel, keeping your home clean and mess free is an important preparation for your trip. Besides packing your clothes and travel items, there are also some important things do to around the house before you leave. Choose the right storage solution, so you can rest easy and relax as you travel, knowing that your house is organized and ready for your return.
No matter how long your trip will be and regardless of the distance from your home, you need first to prepare your house for your absence. This will help you have a smooth and relaxing return. Of course, you don't want to come back from a tiring trip to a messy and cluttered home.
Preparing your Home for your Travel
With tons of things to do to prepare for your trip, it can be so easy to forget some to-dos prior to your travel. If you don't know where to start, read through the list of things you can do to keep your house mess free and ready for your travel.
Prepare a Storage Checklist
It is really hard to remember everything you need to store and keep to organize your home. Perhaps, you think about your accommodation, ticket and other important things you will do on your trip that you forget the things you will leave behind. Have a checklist of everything that needs to be kept and stored, what must be done and begin planning one or two weeks in advance.
Tidy and Declutter your home
Before you leave, vacuum or sweep the floors. Wipe down counters in the kitchen and bathroom and do the dishes. Clean your toilet, fold the clothes and keep them in the closet. Cleaning your house is a great way to prepare for your return.
Clear your pantry and cabinets of any fresh veggies and fruits. You can refrigerate, toss it or just give it away. Of course, you don't want to return home from travel with spoiled and rotten vegetables and fruits in your kitchen. Empty the trash and stack up the clutter.
Store Everything Sensibly
If you are leaving for a business travel without your family, then you must store things at home sensibly. Put things in a logical place, according to their function and how often your family needs them. Store commonly-used items in a spot within easy reach. This way, your family will know where to look for things when they need them, especially when you are away. This is an important storage technique in organizing your home.
There is no better way to come home from a tiring trip to an organized, clean and tidy home. It can be great to just relax and remember your exciting experiences while away.
Coming home after travel will become a lot better when you prepared before your trip. It will also give you peace of mind while you're away because you know that everything in your house is organized. So, no matter where you're going, how long and what for, proper storage solutions can help you return to an inviting home environment.