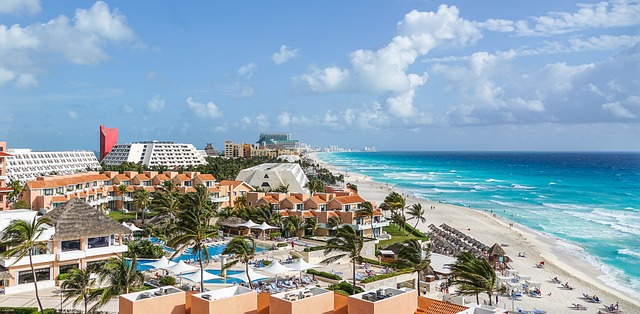 Take A Break Travel has grown to become one of the most prominent providers of travel clubs and discounts in the country. Members of the exclusive club gain access to wide-ranging vacation opportunities at discount prices. From premium accommodation to cruises, the club is great for amazing vacations and an expansive selection of choices.
To join, individuals are required to purchase membership. Take A Break Travel teams up with some of the best hotels and vacation resorts in the world. This is aimed at providing members with exclusive deals. The offers make it easy to enjoy a lifetime of sweet memories.
The company has partnered with Wyndham Vacation Resorts. As a result, members can take advantage of exquisite accommodation options. These include properties in the sun-drenched beaches of Hawaii and Smoky Mountains in Tennessee.
The partnership ensures that Take A Break Travel has a vacation option for different kinds of travelers. Members can opt for cozy boutique hotels and the most luxurious suites in amazing locations. This can be achieved at prices that are not readily available to the general traveling public.
It becomes easier to sail away on a dream cruise or secure theme park and attraction tickets. The membership eliminates the need to hunt for great vacation deals both offline and online. Members can relax and focus on enjoying the sights and sounds of the most sought-after travel destinations.
How the membership works
To become a member, you are required to complete an application form, which should be submitted along with a $50 payment. The deposit is refundable with the exception of a $10 processing fee. You can pay using a credit card or check. The form must be postmarked and mailed within 30 days.
Once the application has been approved, members can enjoy access to exclusive vacation deals for 12 months. Travelers are given access to the most comprehensive online network of travel products.
Take A Break Travel destinations
Wyndham Oceanside Pier Resort, California
This resort offers outstanding amenities and stunning views of the California coastline. The resort's Skyroom lounge and library is an awesome place for enjoying a seaside vista. It also offers an outdoor pool, fitness center, sauna and hot tub. The kids will stay entertained in the game room.
Guests can participate in regular crafting contests and dinner parties. The non-smoking condo accommodation comes with a mini refrigerator, free Wi-Fi and ironing facilities. Suites, on the other hand, offer living areas, individual bedrooms, whirlpool tubs, private balconies, dryers, washers and full kitchens.
Mexico
For many Americans, Mexico is an alluring destination that offers a wide variety of spectacular hotspots. Travelers can choose between inland and seaside locations. The majority of travelers prefer visiting the Puerto Vallarta, Cabo and Cancun. Inland options include the beautiful city of Guanajuato, which is characterized by eye-catching European architecture and a wide array of attractions.
Vietnam
Vietnam offers a number of popular destinations, including Phu Qouc that satisfies the needs of discerning travelers, Ho Chi Minh City, Hanoi and more.
Phu Quoc
Phu Qouc is a Vietnamese island that is well suited to travelers planning to enjoy the sun and sea in tranquil settings. It boasts pristine beaches with clear blue water. Visitors can sample Vietnamese street cuisine from several markets available on the island. It is located off the Vietnam coast and features many fine restaurants.
Halong Bay
Halong Bay is one of Vietnam's hidden gems and it provides an exquisite coastal experience. Some of the activities on offer include scuba diving, rock climbing and junk boat tours.
Indonesia
Bali is undoubtedly one of Indonesia's most popular destinations. It is home to breathtaking scenery and eye-catching ancient temples. The island is also teeming with different types of artists and performers, including sculptors and dancers.
Pass-a-Grille Beach, West Florida
Pass-a-Grille Beach is widely regarded as an enclave apart. This hidden treasure offers broad, white-sand beaches. It comes as no surprise that many visitors come back every year. Some parts of the coast are blissfully empty allowing visitors to enjoy tranquil settings in West Florida. Art studios, unique restaurants and historical houses punctuate the sandy lanes. The area is one of Wyndham Vacation Resorts' premium destinations and it is best explored on a beach cruiser.
Beachside bliss in Puerto Rico
Margaritaville Vacation Club Wyndham Rio Mar is truly a tropical oasis with private ocean access. This 500-acre paradise is nestled between the Atlantic Ocean and the El Yunque Rainforest. It lies within easy reach of the historic Old San Juan. Visitors can lounge on the golden beach, sip a fruity cocktail at the swim-up bar or chase waves on a jet ski.
The resort offers exquisite accommodation suites, which are tropical themed. They feature private balconies and plush comforts. The balconies make it easy for Take A Break Travel club members to enjoy breathtaking views.
Some of the water activities available to guests include scuba diving and windsurfing. Alternatively, one can play beach volleyball, golf or tennis. The spa facilities provide a viable way to slow things down. The resort offers up to ten restaurants and a casino.
Myrtle Beach
Take A Break Travel destinations also include Myrtle Beach, which hosts two Wyndham hotels. The establishments provide access to Captain's Cove, an eatery known for its hearty buffet breakfast and stunning oceanfront views. In addition, it offers a number of Southern-style options, such as waffles, pancakes and made-to-order omelets. Guests are also treated to seasonal lunches.
Hidden gems for Take A Break Travel club members
Caladesi is one of best vacation spots for anyone looking spend a quiet time with family or a partner. The destination offers up to three miles of beaches, tropical mangrove forests and nature trails that are not tainted by huge crowds.
The wildlife refuge on the Cape Canaveral National seashore is a paradise for discerning travelers. It is ideal for viewing bald eagles, loggerhead turtles and manatees. Pensacola Beach, on the other hand, hosts the longest stretch of protected seashore in the United States.
Alternatively, travelers can visit the Gasparilla Island located between the Gulf of Mexico and the Charlotte Harbor. The waters around the island are arguably some of the best when it comes to tarpon fishing and sailing. The southernmost part of the beach features a unique 1890 lighthouse. The structure offers a welcome relief for visitors looking to escape the heat.
Although these tranquil coastal destinations may not be as lively as popular hotspots like the Palm Beach, they are an ideal hideaway for romantic or private excursions. They are synonymous with easy vibes, sugar-sand beaches and crystalline waters.
Resort experiences: Accommodation and amenity options
Take A Break Travel vacation options provide different types of accommodation to suit varying needs or preferences. From condo-style accommodation to resort-style accommodation, there is something for everyone.
Condo-style accommodation
Condo-style accommodation is well suited for vacations. For this reason, Take A Break's partner Wyndham Vacation Resorts offers spacious one-, two- and three-bedroom suites. These options come with fully or partially equipped kitchens in addition to separate living areas.
The kitchens provide a practical way to save money on meals and enjoy home cooked food. This enables travelers to feel at home while on holiday. Kids can use their own rooms that are fully equipped with television sets. The entire family has access to a washer and dryer for added convenience.
Resort-style amenities
A significant number of vacation resorts offered by Take A Break feature lazy rivers and themed pools. These large-scale amenities are also complemented by miniature golf courses. They are all designed to provide maximum entertainment in a visually appealing environment.
Although the resorts have different personalities, they are geared at ensuring that guests have fun. The facilities are located in destinations chosen specifically for memorable vacations. From beautiful mountains in Sedona and Take a Break Travel Las Vegas thrills to family fun in Orlando, Take A Break Travel club members are truly spoiled for choice.
Resorts offer an experience that differs considerably from hotels. While hotel guests rely on room service, Wyndham Resort Vacation guests are given an opportunity to create their own cuisine while enjoying the resort setting. Guests also enjoy an uninterrupted vacation experience. Suites are cleaned before the guests arrive.
If preferred, the housekeeping service can still be requested. The approach is aimed at giving guests an opportunity to focus on entertainment without any disturbances.
Take A Break Travel of Fort Lauderdale, Florida customers are given an opportunity to earn rewards points when visiting the resorts. The points can be redeemed as free nights. Travelers are allowed to combine Free Condo Awards nights with regular, paid nights. This makes it easier to meet the condo minimum stay requirements.
Guests are expected to pay a non-refundable deposit for the first paid night of the regular portion of the resort stay when booking. The payment also includes tax.
Take A Break Travel membership benefits
The vacation service is known for offering all-inclusive packages that allow travelers to spend relaxing in their preferred destination at any time of year. The packages give members ample time to plan for the vacation before the departure date. Families can book for summer vacations while children are still in school. This ensures that parents can prepare well in advance and ensure a worry-free holiday.
Take a Break Travel Review: Personalized service
All members are assigned an agent to help identify the ideal packages that match their budget and desired travel destination. The all-inclusive vacation is a viable option for small families. It is designed for up to two kids (aged less than 12) and two adults (aged 21 and over).
The criterion is aimed at ensuring that families are comfortable in the accommodation offered by the program. To add more guests, families are required to pay additional fee.
Take A Break Travel agents are experienced professionals with extensive knowledge of the travel industry and vacation destinations. Travelers can draw from the agents' expertise and encyclopedic knowledge to make the right choices.
Customers can expect quick replies to all queries submitted to the customer service. The company thrives on providing a personalized service with the aim to ensure customer satisfaction. It works closely with many providers of travel products, including cruise ships, resorts and hotels.
Club members are offered some of the best values in travel through large discounts on vacation deals. It is not surprising that the service receives positive reviews when it comes to pricing and superior customer service.
Take A Break Travel is the recipient of many accolades for outstanding service. The Travel Association of America named the company "the number one way to book travel in 2016."
To reach the decision, the association considered a variety of factors, including year-round rates for airfares, accommodation, personalized customer service and more. These variables were compared to other competing companies.
The association took into account the Take A Break Travel staff's requisite knowledge, training, helpfulness and friendliness.
If you're already a member sign in today to see the latest and greatest deals here on their official website.