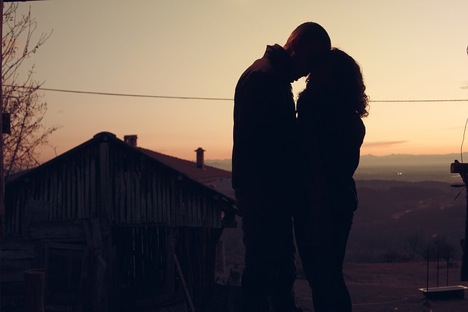 A honeymoon is a fantastic chance to get away with your partner and explore something new together. There are so many places you can go it can be hard to choose. Read on to find out some of the world's most beautiful places for new couples.
Paris, France
We can't talk about romance without mentioning Paris. Visiting Paris, known around the world as the city of love, can feel like stepping into a fairytale. The city has so much to offer in terms of culture, art and food. You could eat at one of the world's best restaurants, climb the Eiffel Tower and visit the Mona Lisa, all in one day! Paris is a fantastic place for couples who love wine. Treat yourselves to a top wine tasting course and follow it with a scenic trip down the river Seine.
Nuuk, Greenland
You'll have probably heard of Greenland before. You may have not heard of its capital before, an exceptional place called Nuuk. Greenland might be cold, but the people there are incredibly warm. It's also one of the most romantic places to be in the world at night time. The Northern Lights are a breathtaking display of natural forming light in the sky. Book a night camping under the stars for a unique view of the lights. Don't worry, that's not all Nuuk has to offer. There are many museums and art galleries as Nuuk is a city full of history. You may need to bring your warmest coat, but you'll enjoy an entirely different experience to a beach holiday.
Poipu, Hawaii
Hawaii, known as The Aloha State or 'Paradise', is an exceptional travel destination. The island each is full of vibrant people, exciting foods, gorgeous wildlife and so much more. If you love sandy shores, consider visiting Poipu Beach. There are many incredible Poipu hotels that will leave you feeling romantic in no time. As the scenery in Hawaii is so unique, try taking walks through the idyllic landscapes with your partner. It's a fantastic place to get some photos as a couple.
Barbados, Caribbean
Barbados is an exotic island tucked away in the Caribbean. Barbados is rich with culture from the local food to the local music. If you want to celebrate your new life together on perfect beaches with a rum cocktail, then this is the destination for you. Barbados is more than sandy beaches and clear waters. You can also spend time in the waters with the stunning wildlife and colourful fish. You could even catch dinner in the waters and cook a romantic meal for two!
Hamilton Island, Australia
Hamilton Island is a striking island in Queensland, Australia. If you love a little luxury as a couple, take a yacht out into the waters and enjoy the scenery. For a romantic view of the island, why not fly over it and take in the sights from a small plane or helicopter? Sporty couples can enjoy the full range of watersports activities that Australia has to offer. There is something for everyone.