You could be forgiven for thinking that Las Vegas is the be-all and end-all when it comes to gambling in the United States of America. It's not only viewed as the ultimate 'Sin City' in its home country, but even outside the USA, it's recognized globally as the biggest gambling hotspot on the planet. That title might have come under threat from the Chinese gambling haven of Macau in recent years, but it doesn't change the fact that when Americans think of gambling, they think of Vegas.
Vegas might have an incredible range of casinos and attractions to entice gambling, but that doesn't mean it's the only place Americans can travel to if they want to indulge their hobby. For a start, the internet exists. Online slots casinos are now every bit as viable as brick and mortar casinos for anyone who enjoys the occasional flutter. In a lot of cases, one good online slots website contains more games and attractions than all of Vegas put together, among them, genie mobile slot appeal to a wide variety of players. That isn't enough for everybody, though. As great as online slots websites can be, some people feel that they just don't provide the same thrill as placing your bets in person – and so for those people, we've put together this compact guide to the other great gambling cities in the United States of America!
San Juan (Puerto Rico)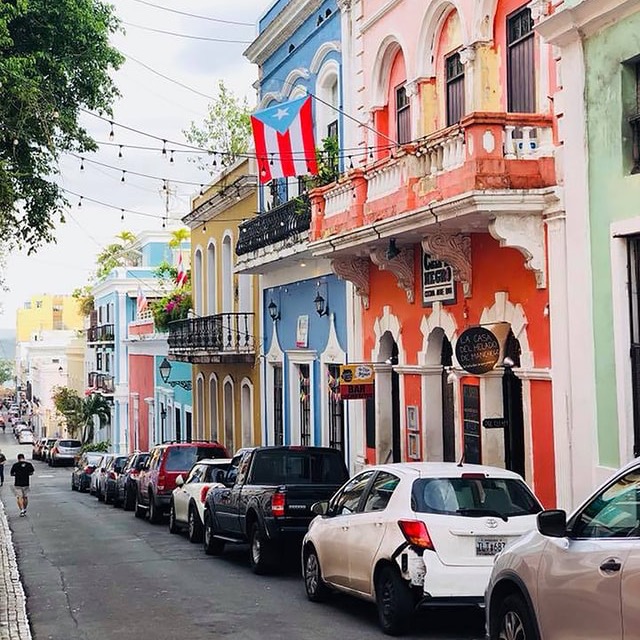 There are dozens of reasons to visit Puerto Rico that have nothing to do with gambling. One of them is the fact that it has some of the most beautiful beaches in the world. For Americans, visiting Puerto Rico is as close as it gets to visiting a foreign country without having to use a passport. It has its own customs and culture, but the language and currency are the same, and it's still American soil!
As part and parcel of having a thriving economy for tourism, Puerto Rico has an outstanding gambling scene. There are five casinos right in the middle of San Juan, surrounded by eleven more within a one-hour drive from the city if five isn't enough for you. You can gamble almost anywhere, but you'll never gamble anywhere else in the USA that has such beautiful scenery. Throw in the fact that it also has America's only tropical rainforest, and it's a truly incredible vacation destination.
Miami (Florida)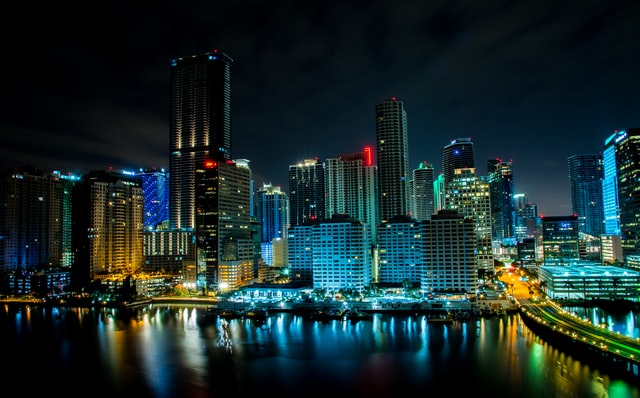 There's almost nothing you can do in Las Vegas that you can't do in Miami. This is a party city, and it's proud of that reputation. There may not be as many casinos here as there are in Puerto Rico (and far fewer than you'll find in Vegas), but the quality makes up for the quantity. We counted more than five thousand different slot games inside Miami's casinos, and that's not even taking into account all the card tables and roulette wheels. If gambling is your thing, you won't be bored here.
Casinos are just one way of passing the time in Miami. Forget New York – this is the real city that never sleeps. You might bump into a celebrity in the LIV nightclub, and E11EVEN E11EVEN manages to be everything from a sports bar to a 1970s disco club at the same time. We haven't even mentioned the beaches. They speak for themselves.
Tunica (Mississippi)
Here's a fact that might surprise you – there are no casinos at all in Georgia or Tennessee. Because of that, gambling fans in both states travel across the border to roll their dice and place their bets in Mississippi, and Tunica is the place to go when they want to do so. There are nine casinos in the city in close proximity to each other, and they're all competing with each other when it comes to offers and pricing. Between them, they have ten thousand slot games and more than 300 gaming tables.
Tunica is a comparatively small city on the Tennessee border, not far from the Mississippi River. Because of that, there isn't all that much more to do while you're there, but if you're a poker aficionado, it might interest you to know that several qualification tournaments for the lucrative World Series of Poker tournament are held here every year.
Philadelphia (Pennsylvania)
The former capital city of the United States of America is a great place to visit if you love history and an even better place to visit if you love casinos and gambling. You might even find so much to do here that you forget about gambling altogether. You'll probably want to try to settle the argument over which local restaurant makes the best Philly cheesesteak, for example, or immerse yourself in the incredible local music scene.
Once you've got that out of your system, you'll find all of Philadelphia's gambling activity happening between four casinos, with a fifth scheduled to open at some point this year. Two of them are racetrack casinos, but you'll also find a hotel and casino resort and a further standalone casino. All the usual staples are here when it comes to card tables, slots, and roulette wheels, but you'll also find Mississippi stud played at some of the tables, along with baccarat.
Reno (Nevada)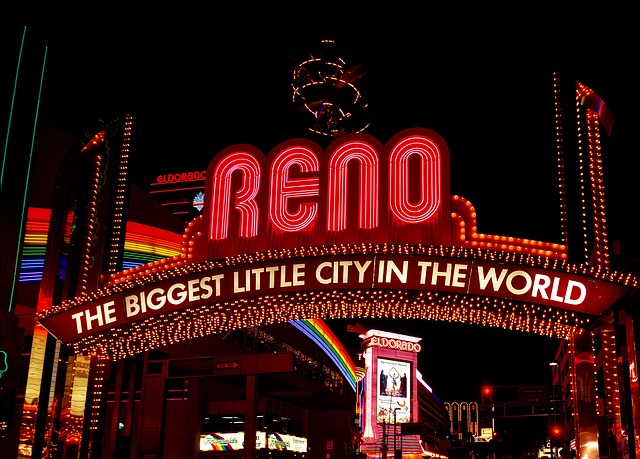 Johnny Cash famously once sang that he "shot a man in Reno just to watch him die." We have no idea whether their quarrel started because of a gambling dispute, but there are enough casinos here to make that a possibility. Reno is often overlooked is a gambling destination because it's in the same state as Las Vegas, but there's enough here to make it worth your while to choose Reno instead – or even to look at both cities during the same visit to the state.
Reno is a lot calmer than Vegas when it comes to life on the streets. Nobody tries to drag you into the casinos or persuade you to spend money on street entertainment. It's a more relaxed atmosphere, but there are still a whole twenty casinos in the city competing for your cash. The Riverwalk is also well worth a visit, but perhaps the most amazing attraction in Reno is the ski slope. Who'd have thought that you could ski in Nevada?
For our readers who enjoy gambling, we hope that this article expanded your horizons and made you more aware of your options when it comes to possible travel destinations in the USA. If you want to look further afield, we'll happily recommend London or Monte Carlo – but that's a different article for a different day!