If you've ever considered yourself a yoga enthusiast, chances are you're going to relate to others when they say yoga has helped them not just achieve a healthy body, but also a healthy state of mind. After all, yoga isn't just a fitness routine, it's designed to make sure your mind and body are connected as well. If you've ever wanted to take your yoga experience on a whole new height, however, you may want to consider getting into a yoga retreat. The kind of experience you might get there may give you an entirely different outlook on yoga not just as a way to be fit and meditate, but as a way of life in itself. In this article, you'll learn the advantages of yoga retreats and their health benefits.
Yoga In The Modern Age: More Than Just Meditation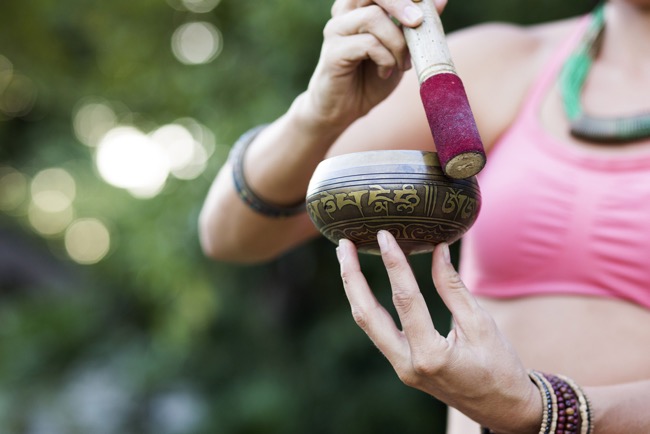 Interestingly, yoga appears quite to be a booming industry today. It appears yoga practitioners appreciate the craft because of it benefits to wellness, next to feeling a sense of calm and peace, as well as health.
Unfortunately, a lot of yoga practitioners do opt to quit because of offensive odors, spontaneous work with partners, being too slow, being distracted by classmates, inappropriate assistance, being too advanced and crowded, the environment being hot, or being injured. Regardless, more people are starting to get into yoga, even children – in the United States alone, more than 1.7-million kids in the United States that practice yoga are actually under 17.
If you're looking towards making yoga more than just a personal trip to the gym or to another routine at home, a Blooming Lotus Yoga retreat experience might actually be something for you.
Yoga Retreats: Its Advantages, Health Benefits
It's important to understand from the above that yoga has evolved from more than just an option to meditate into something that encompasses someone's wellness. Outside the stretches, the poses, and the meditative exercises are qualities that could be imbued into a person that inspires patience, reflection, and care. Here are some benefits from retreats you shouldn't ignore as well:
1. Learn more about the practice: Yoga isn't an easy thing to learn, as even reading about it can make you realize that it's more than a meditative exercise and it's more than a way to lose weight either. Yoga involves unity between the mind and the body, and understanding how this works on a deeper level can make the experience more worth the while for you. Doing this in a more natural setting can help teach you more things about yoga and your approach to health.
You can learn about what goes on in yoga in terms of philosophy. You will be able to learn that yoga is more than just doing and sustaining poses, but rather using these poses in order to put your mind and body in a position of unity.
You can learn better ways of improving your health. Not only will you go away from a retreat relaxed, but various activities and interactions throughout the journey can help you find ways of improving your craft and your health.
You can learn how to meditate properly. Meditation is more than just clearing your thoughts, it's using the opportunity of clarity in order to find answers to life's deepest questions. Not only will you emerge relaxed from sessions in the retreat, but you can go home knowing that there are better ways of approaching your problems through reflection.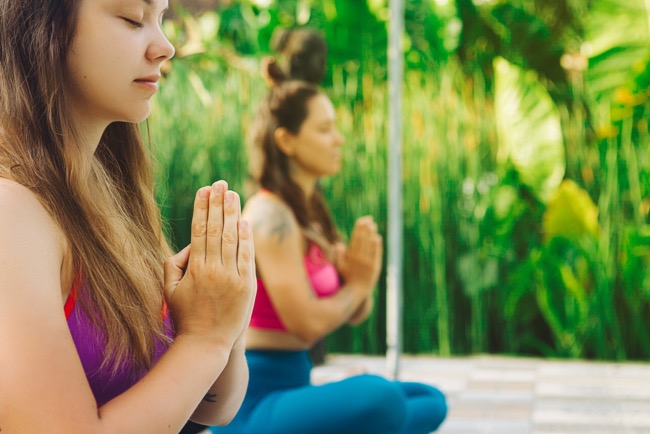 2. Be able to focus on you: A lot of life's experiences involve us knowing that the world is larger than us, and that there are people that will always be affected by our decisions. This kind of responsibility can be overbearing, and knowing that a lot of people can be affected by your actions can be overwhelming. Yoga retreats can give you the opportunity to focus on yourself.
You can use this as an opportunity to be alone with your thoughts. Wellness travel such as yoga retreats can get you the time you need with yourself in order to reconnect with your inner thoughts and be able to reflect on various things without being interrupted.
You can start seeing things from the perspective of a purpose. If you feel as though you're lost or unable to find your way, a yoga retreat are packed with activities and opportunities for you to focus and push through with finding answers to your problems even for a short while – which can give you a sense of finding a purpose that you may be looking for.
3. Enjoy relaxation and your vacation to the fullest: Perhaps one of the healthiest benefits of being able to do yoga retreats isn't physical, but rather mental and emotional. It's understood that a lot of people opt to travel because they need a "break" from their usual atmosphere, but most of the time travelling can be stressful because of things to pack and prepare, and even pay for. Yoga retreats are designed to make sure your arrival to the destination itself is geared towards your relaxation, which can put your mind at ease in order to fully immerse yourself with the experience.
You can actually find time to relax. Retreats give you the opportunity to truly escape and disconnect, so you can focus on nothing but the retreat and its various activities. This is quite the departure from the stressful days of having to plan every single step of your vacation.
You can meet people and get their perspectives in life. Yoga retreats are good ways of you to meet like-minded individuals with various perspectives in life. You can make new connections, friendships, and even relationships with people who are also there to achieve positivity. You can create a community that can fully support each other by providing good vibes.
The Takeaway: The Many Benefits Of Yoga Retreats
Yoga retreats might seem to be the new "in" when it comes to yoga enthusiasts, but those who have experienced them can't deny that yoga retreats have a lot of benefits that come their way. Aside from being with a community that's just as invested as you when it comes to both your physical, mental, and spiritual health – you've also got the opportunity to connect with nature through yoga. A well-planned retreat can be the kind of break you need from the stresses of life and imbue yourself with the kind of positive energy you need to feel refreshed and vibrant once you come back to face the real world's challenges.
David Patel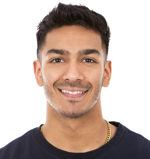 David Patel is an avid yoga practitioner and fitness enthusiast which, combined with his passion for writing, allowed him to write his own unique take on the health and medical niche. As a contributor for sites such as Blooming Lotus Yoga, David ensures his readers get a healthy dose of informative, entertaining, and enjoyable writing whenever he posts his pieces. Aside from yoga, David also loves cooking during his free time.