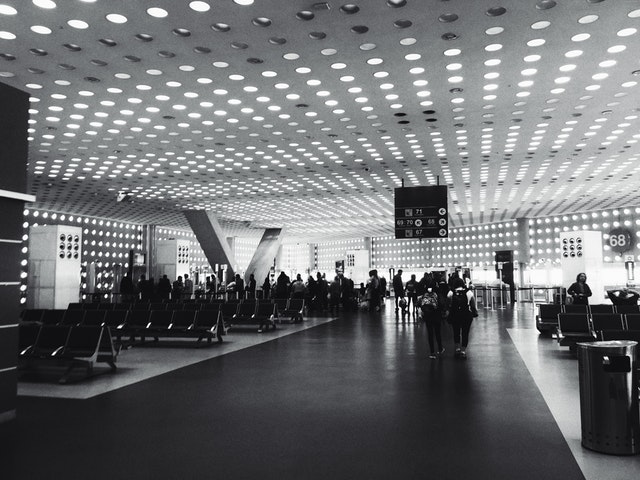 Traveling can benefit just about anyone, but the benefits of travel are even greater for established business owners. Finding time to visit another country, or even just another city, can impact you physically, mentally, and professionally all at the same time.
Too often, business owners delay or avoid traveling because they're afraid it will disrupt their business goals—pulling them away from their enterprises for too long. In reality, taking more trips can help you improve your business (and yourself in the process).
The Benefits of Travel for Business Owners
These are just some of the main benefits you'll get if you travel more often as a business owner:
Exposure to new markets. First, you're going to be exposed to entirely new markets and new demographics, which is going to benefit you in multiple distinct ways. If you're interested in expanding your business, this is your chance to get a feel for how people in a different area look, act, shop, and engage with one another. You can even talk to people and ask them about their consumer habits if you're inclined. You'll also get to see a different kind of advertising, and different methods of business promotion. Try using this as inspiration to fuel even more creative marketing campaigns for your business.
New connections. Networking is one of the best things you can do for your business and career, and traveling will allow you to network in an entirely new area. You'll get to meet entrepreneurs running very different types of businesses (or maybe a business similar to your own), and make connections in a future expansion site for your company.
Relaxation. If you're traveling on vacation, you'll get a much-deserved chance to relax. Even if you're traveling for a business meeting or networking purposes, you should still be able to make some time for yourself. Regular, relaxation-focused vacations have positive health benefits (so you'll stay healthier, happier, and take fewer sick days), and have the power to boost your productivity when you come back to work.
Avoiding burnout. When you're stuck in the same routine, working long hours, for too long, eventually you'll be headed for burnout. Taking a break from the long office hours and familiar scenery of your current city and going somewhere new could be just what you need to get a career reset.
How to Get Started
So how can you get started?
Commit to traveling. You have to make it a priority to travel, or it isn't going to happen. If it's just a passing interest, or if you're more committed to putting more hours into your business, it's never going to make it on your schedule. You have to treat traveling like a priority on your task list, and not something to do only when it's the perfect time.
Know which travel method suits you best. Next, think about what kind of travel suits you best. For some business owners, that means heading to the middle of the woods, setting up a portable shed for your vehicle, and roughing it for a few weeks. For others, it means getting a nice hotel in the middle of a big city, and visiting the best restaurants and bars in the area. Some prefer to travel with family, while others prefer to travel alone. There's no "right" way to travel, so think about what works for you and stick to that plan.
Balance business and leisure. Regardless of whether you're primarily traveling for work or on vacation, you should attempt to make the most of all your trips for both business and leisure. If you're going to a new city for a business meeting, you should take a few hours (at least) to explore the city and take in some new sights. If you're going on vacation to somewhere new, take note of nearby businesses like yours to see what strategies they're using, and go out of your way to meet some new people.
Delegate your work. Finally, organize your business so that it's easy to delegate your core responsibilities. This demands that you hire people who you trust to run the business efficiently in your absence, but it also means you need to spend plenty of time cross-training those employees and partners so they can cover your specific responsibilities when you're gone. The more time you invest in this area, the better.
Your choice of destination is completely up to you. Some cities or countries may be especially valuable for your industry or line of work, but for the most part, any destination that gets you away from the norm will work in your favor. Start brainstorming about where you'd like to visit and make it a point to get there.