Travelling can be considered as one of the most effective therapy for relieving stress. When you travel, you get to experience new things which will make you forget about your problems. If done with friends and family, travelling also allows you to create and strengthen relationships. There's just so many things travelling can do to your mind and body! And if you're looking for the best places in the world to visit for your bucket list, you've come to the right article. Everything that's written here can be your guide so you can decide where to travel next. You can get the most out of your travels once you visit these place:
1. Oia Village in Santorini, Greece
If you consider your travels as an avenue for taking breathtaking pictures, the Oia Village in Santorini, Greece should be on top of your bucket list. This location is popular for its stone houses which are lined in narrow streets, sunbaked verandas and domed-churches. The Oia Village is also more laidback compared to other cities in Greece, making it a perfect location if you want to get away from the hustles and bustles of the city life. You can also enjoy picturesque views of the Palea Volcano, the island of Thirassia and Nea Kameni here. Just imagine yourself lounging in one of the villas in front of these sights while reading a good book – nothing can be better, right? For your convenience, consider looking for private tours on TripsPoint.
2. Torres del Paine National Park in Chile
Nature lovers, rejoice! The Torres del Paine National Park in Chile is one of the best locations which can satisfy your hunger for outdoor adventures. Located at the southern region of Chile, this park boasts of nature's different majesties: this is where you'll see soaring mountains, bright blue icebergs that split from glaciers and grasslands that have become habitats to different kinds of wildlife. There are also bottomless lakes, narrow fjords, ancient forests and deep rivers in Torres del Paine National Park. And the best part is you can actually see the entirety of the area on foot by following a famous track. If you think this is something up your alley, don't forget to list this park in your bucket list.
3. Moraine Lake in Canada
The Moraine Lake is located in the remote Valley of Ten Peaks in the Canadian Rockies. And although this area is small, it never disappoints. The Moraine Lake is considered as an emerald beauty as its cold waters are from the surrounding glaciers. When these glaciers melt, the water in the lake will rise and actually changes its colors – you probably won't see anything like it in any other place in the world! There are also mountains, waterfalls and rock piles that are so beautiful, it can take your breath away. Hiking trails are also offered in different nearby locations. When you get to a new location or elevation during your trail, you'll get to enjoy the lake's view from different angles. Regardless of how you're planning to witness the Moraine Lake, make sure to bask in the moment as no picture can ever give justice to how spectacular this place is.
4. Mauna Kea Beach in Hawaii, USA
Many people would consider the beach as one of the easiest places to relax – and you could probably share the same sentiment. If you love the beach and everything that's in it, don't forget to include the Mauna Kea Beach on your bucket list. Aside from the fact that this is located in Hawaii (beaches and Hawaii are almost synonymous with each other), this beach is considered as one of the most beautiful beaches in the area. Its sandy shores are long and wide, perfect for long walks alone or with friends while enjoying a sunset or sunrise view. You can also snorkel and do several water activities at the beach. And unlike other beaches, the Mauna Kea Beach is never crowded so you can always enjoy peace here.
5. Appenzell in Switzerland
When you think of Switzerland, you'd usually imagine sights of grasslands where cows are free to roam around. This is what you'll exactly enjoy when you travel to Appenzell, Switzerland. Considered as the most traditional areas in all Swiss regions, Appenzell is a rural world where you get to experience lush green hills and plump cows, guarded by Mount Santis. This location is also appropriate if you're planning to travel with your kids. Aside from the hills and livestock, Appenzell depicts how fairytales are – with villages always celebrating to a wedding, festival or concert, horse-drawn carriages, gnomes full of colorful flowers and beautifully carved chalets. Seeing all of these things in one location might already be magical but wait until the winter season comes – everything is covered in white, and the entire village is basically a winter wonderland!
6. Machu Picchu in Peru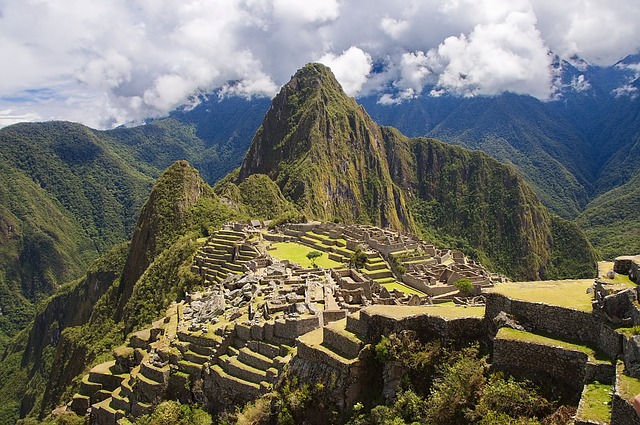 Satisfying your hunger for culture and history will never be a bore once you do it in Machu Picchu in Peru. This location is considered as a Peruvian UNESCO World Heritage site and no wonder – this location has been built during the fifteenth century and has served as refuge to some of the elites of the Incas for three generations. Many people from near and far would travel just to see this location in person. So if you want a once in a lifetime adventure, make sure to visit Machu Picchu.
7. Siam Park in Costa Adeje, Spain
If you have loved the water but don't like how the sand can get in your hair or how the saltwater feels on your skin, the Siam Park in Costa Adeje, Spain should be your next travel destination. This Thai-inspired water park has been the first choice of many travelers across the globe when it comes to water adventures. With different attractions, you'll surely find an activity to do here.
If you want to relax, you can hop into an inflatable and visit the Mai Thai river. It has slow and fast sections which can offer you the best views of the entire park.
If you're visiting this place with your family, don't miss out on the Jungle Snake. You can glide through different depths of a jungle on floats alone or in pairs. Some slides allow you to enjoy the view while some will immerse you in great adventures so make sure everyone in the family is prepared for all of that.
And if you like adrenaline, try out the Tower of Power. It's a tower slide with a height of 28 meters, and when you're in it, you can go as fast as 80km/h. To finish the ride, you'll pass through an aquarium full of sharks and rays.
If all of these activities in Siam Park convinced you, look for Tenerife trips and excursions so you and your family can travel easier.
Decide Where To Go
Regardless of what you're looking for in a travel destination – whether it's to relax, get your adrenaline pumping, go hiking on a mountain or surfing on the beach – for sure, you'll find a perfect location somewhere around the world. And if you're overwhelmed with the number of options available to you, use this article as your reference. You'll be able to prepare better for a trip when you know where you're heading. So pick a travel destination, acquaint yourself with the area, take as many photos as you can and never forget to have fun!
Jessica Saunders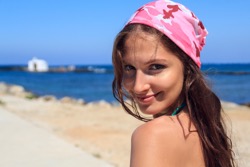 Jessica is a travelling enthusiast who enjoys travelling the world while blogging. She currently writes on behalf of websites like Tripspoint.com and loves to showcase and share her journey along the way. In her spare time she loves to curl up with a good book.