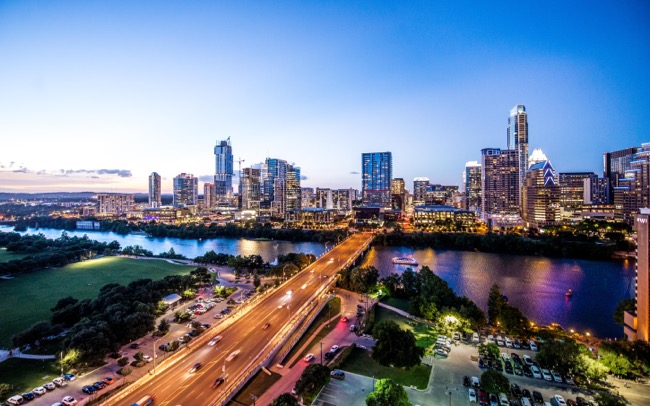 There are many fantastic festivals around the country and in particular, in the south. The south has all kinds of festivals available, ranging from food and wine to culture, music, and entertainment.
If you're looking for some of the best festivals held in the south, consider the following.
The Barbecue & Bluegrass Festival in Dollywood
Dollywood is a theme park located in Pigeon Forge, Tennessee, near Gatlinburg and the Smoky Mountains. Dollywood is owned by the legendary Dolly Parton, and along with games, rides and family-friendly fun, it's also the site of many great festivals throughout the year.
One of those is Bluegrass & Barbecue, held from May into June. You can sample some of the best barbecue Tennessee, and the south has to offer while enjoying the sounds of bluegrass music.
Other Dollywood festivals held throughout the year include Summer Celebration, with nightly fireworks from June to August, the Harvest Festival in the fall, and Dollywood at Christmas Time.
Bonnaroo Music & Arts Festival
The Bonnaroo Music & Arts Festival hosts a variety of headlining music acts, as well as comedians. It's one of the largest festivals for music and the arts in the country, and the lineup includes everyone from legendary performers, to up-and-comers.
Bonnaroo is located on a sprawling farm outside of Nashville in a town called Manchester, and camping is available.
A.C. Entertainment and Superfly Presents organize the festival, and they try to make it as green and eco-friendly as possible by making environmental issues a focus throughout the events.
MerleFest
MerleFest was founded in 1988, and it's named after Eddy Merle Watson. It's meant to celebrate traditional folk music. Much of the music you'll hear at Merle Fest is traditional from the Appalachian region, but it's not limited to that.
The event is held on the campus of Wilkes Community College in Wilkesboro, North Carolina. Eddy Merle Watsonwas the son of musician Doc Watson.
The National Shrimp Festival
If you love shrimp, this is obviously where you should go. The National Shrimp Festival is held in Gulf Shores, Alabama, and includes more than 250 vendors, as well as music and an outdoor village. It's a beach festival that was originally startedin 1971.
During the National Shrimp Festival, you can see chefs go head-to-head with their top shrimp recipes, and of course, take advantage of plenty of samples.
Charleston Food + Wine Festival
The Charleston Food + Wine Festival is one of the top events of its kind. Held in March each year, it draws some of the biggest names in the food and wine industries.
There are not only chefs and wine and beverage professionals that participate, but the festival also works with farmers and artists from around the country and the world.
2020 will mark the 15 year of the Charleston Food + Wine Festival,and events include full dinners, lunches and brunches, tastings in Marion Square and cooking classes.
Austin Food + Wine Festival
Austin, Texas has its own food and wine festival. The Austin Food + Wine Festival is put on by some of the world's top chefs and restaurants including Tim Love, and Jess Harman, who owns the James Beard Foundation.
During the festival, attendees can taste some of the items offered by top central Texas chefs and also sip wine. There are culinary demonstrations, and sessions led by chefs and mixologists. Classes and contests are available, as is a 5-course meal and wine pairing.
Shaky Knees
The Shaky Knees Music Festival is held in May in Atlanta's Central Park. There are more than 60 bands that participate in this festival every year, including well-known acts and up-and-comers.
Food is available, which can be anything from barbecue to vegan fare thanks to the food trucks that fill the venue.
The 2019 musical lineup will include Tyler Childers, Dashboard Confessional, Interpol, and Beck.
Hang Out Music Festival
The Hang Out Music Festival is held in May in Gulf Shores, Alabama. If you love the beach, music and a lively environment, then the Hang Out festival could be for you.
There is the Malibu Beach House, with an ongoing lineup of DJs, Corona Beach for swimming when you're ready to cool down, and you can camp onsite. There are other activities as well including the Monster Energy Beach Club, and the Roller Disco Presented by Tinder. Hammock Beach offers a place to relax and rest.
Past performers have included Travis Scott, Khalid, Cardi B, and the Lumineers among many others.