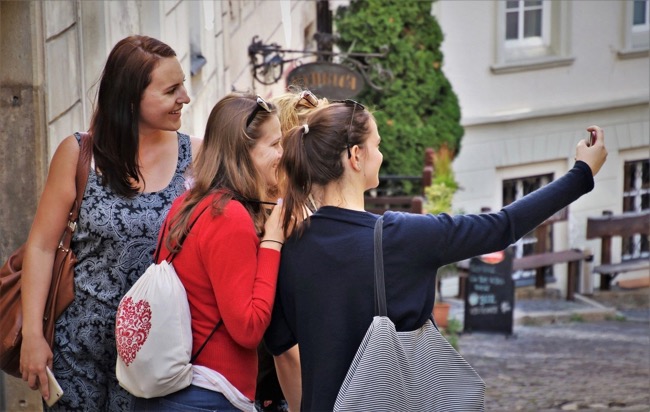 Leaving on a group holiday to Majorca on an island getaway may be the highlight of your year (or life for that matter, what an adventure!). Did your entire extended family or your colleagues from work all finally decided to make the move and plan a holiday together? Deciding what exotic places you want to see and which activities you want to do is just the start of your Mediterranean holiday. But where to start planning? What places can accommodate such a large group and how do we get around the island if we want to see so many things while we are there? These questions and more can be daunting when trying to entertain so many people.
Paying for a travel agent to organise this event may seem like the easy way out, but that is a thing of the past. You have all you need to plan your trip to Majorca with a group through the touch of a few buttons. ROIG offers coach and mini-bus rentals with a variety of different options for your group such as airport transfers, personalised routes and group excursions. Each has its benefits, so that you can pick what will work best for your group's needs.
Airport Transfers
Arriving to a new city can make anyone disoriented, especially if all you want to do is jump in the ocean or relax in the sun when you arrive. Having an airport transfer set up for your group before you arrive can ease a lot of headaches. Finding options that are available for large groups when you land is not a good idea because of the lack of options that can accommodate many people at once. Planning ahead with a Majorca shuttle bus transfer gets you directly to your hotel with no hassle so that you can start exploring and relaxing in no time.
If you have limited time and want to start your trip off the instant you land, you can have a coach set to pick you up from the airport and take your group to any part of the island. Fancy a hike to stretch your legs after the flight? No problem. ROIG can take you there so you have nothing to worry about.
Personalised Routes
Planning on hitting multiple points of interest in one day? The personalised routes option gives you the freedom you need in order to plan a perfect day exploring all that Majorca has to offer without worrying about how to get there. Coaches can pick you and your group up at your hotel or accommodation and set off for the adventure. Multiple stops, longer distances, or overnight options are available. You can talk to ROIG's representatives to get a good idea of where you would like to go and what your specific needs are, whether it be for a simple day excursion or an event like a wedding, a stag or hen party, or a family holiday event.
Attempting to visit the island with a group complicates transportation. Don't expect the public buses and transportation services to be able to fit large groups. Although the low fares might seem enticing, imagine fitting a group of 35 people on a public bus that must accommodate other passengers along the way. What a nightmare! Booking private coaches is the way to go so that you are sure that your all of your group members will arrive to their final destination.
Excursions
If planning excursions or your own personal routes seems a bit too complicated, let ROIG Bus handle it! Partnering with the local travel agency Mijura, ROIG is able to offer some great island excursion packages for your groups' needs. Full-day trips to visit the famous sunny beaches of Majorca or going into the Serra de Tramuntana mountain range for some breath-taking views, might be just what you are looking for. Taking the time to be out in nature is a great way to explore the island and create memories that will last forever.
There are many options for any group size and taste. If hikes and boat tours aren't your group's style, there are guided tours of the capital city of Palma de Majorca with free time to explore all the corners of the beautiful old-town squares and restaurants.
Entrusting your group to Majorca's number one passenger travel agency may be one of the best decisions in planning your trip to Majorca. ROIG wants your trip to be as smooth and relaxing as possible. So, they offer free cancellations of your booking, which means that even if unforeseen circumstances come up, there will be no cancellation fee for your coach hire. With so many options, ROIG is sure to fit with your groups' needs for an unforgettable holiday in the Mediterranean.