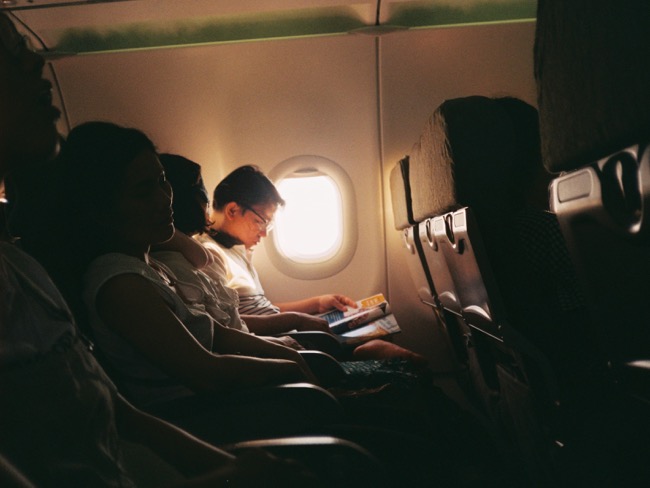 When it comes to planning a trip – big or small – it's all about the destination. Whether you've got a chic city break planned over a weekend, or you're on a long-haul, multiple weeks long adventure, what you're looking forward to is stepping of the plan, train or coach to adventures in a brand new place!
But… what do you do when you're on that plane, train or coach? You might be facing 5 hours plus on various modes of transport. You might be looking at far longer than that on multiple different vehicles. Sometimes, that actual travelling of travel can feel like dead, wasted time, waiting in anticipation of your next stop.
So, what can you do to entertain yourself and keep that travel time feel like something much more productive? Here are some of our favourite ways to entertain ourselves when we're on the move to our next adventure!
Dive into a good book
You may disagree, but we don't think you will. Travelling is the perfect opportunity to dive into a really great book. Whether it's a new bestseller, a Booker prize nominated effort, or a much beloved and dog-eared copy of one of your favourite novels, when you've got some down time and you've no other distractions, if you're a bookworm, this is your big opportunity!
A few years ago, a YouGov poll found that reading was still one of the UK's favourite pastimes, with three-quarters of those surveyed saying that they still read for pleasure at least once a year and that physical books are still more popular than their modern, digital counterparts – ebooks.
And it doesn't have to be fiction either. Why not use the sense of anticipation of arriving in your new destination by getting to grips with the place itself with a glossy new travel guide? Whether you're a digital-first kind of reader (and if you've got limited suitcase space) or you just can't get enough of the real-deal, we think reading is one of the safest bets to keeping yourself entertained when travelling.
Check out a podcast
If you're not much of a reader but you're still thirsty for knowledge or hungry for some brain food, why not consider checking out a podcast? One thing's for certain is that, in 2019, podcasting is one of the fastest growing media in the world and one of the most popular ways of both entertaining and educating yourself.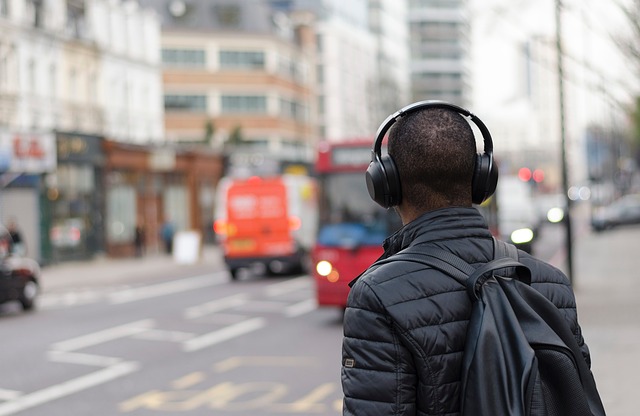 Plus, there's a whole wealth of podcasts available out there right now for you to choose from – it really is the prime time to start getting involved with this burgeoning form of media.
If you need to while away the hours then why not try a longer-form podcasts that tell a story over many episodes? Everybody and their aunt was listening to the addictive first season of Serial – and a long haul flight or a lengthy coach trip is the perfect time to check out what all the fuss was about.
Or, if you want to keep it purely travel base d- why not try a travel podcast and get yourself excited about your time away. Or, if you're a bit of a budding linguist, you could even try a podcast that helps you to learn a few useful words and phrases you can use when you arrive! And if you don't have access to WiFi and signal is pretty poor – prepare yourself and download them to your device beforehand!
Play some games
Okay, bear with us here, we're not suggesting you pack a bunch of clunky board games (although who doesn't love a bit of Monopoly?). Especially if you're backpacking and trying to travel light. No, we're talking about using your phone, tablet or laptop for the ultimate in distraction techniques…playing games of course!
Now, maybe you're a lover of Candy Crush and you could use some of your travelling hours to progress up the levels you've been trying to hit.
Or maybe you want to make things a little more interesting by trying your luck at some casino slots. That way, you can have a little flutter and stand a chance of winning some extra spends when you arrive at your location. It's no wonder they're so popular, especially since the best ones are mobile-optimised so if you're on a flight with WiFi you're good to go!
Start a travel journal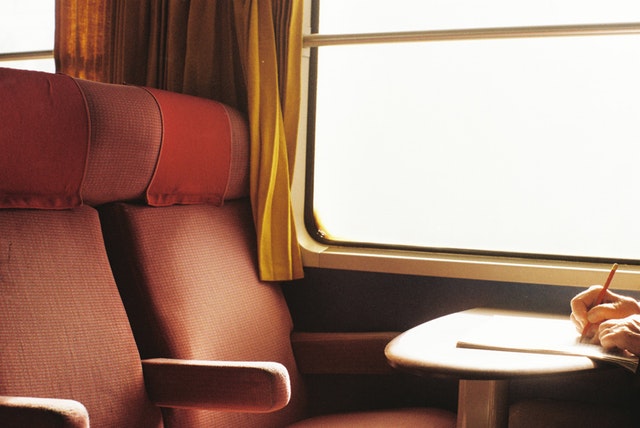 Now, if you're not so much about the technology and you're more of a memory-maker then a travel journal is the perfect way to spend some travel hours. This is especially great for those of you who have long trips with lots of different stops.
If you're making your way to one of many different destinations on your travels, your time in transit is the perfect opportunity to sit down and reflect on your journeys so far. What have your favourite moments been? Did you get to see everything you wanted to see? How about people you met along the way? Spend the time to thoughtfully record what you've seen and learned along the way and give yourself the chance to soak up everything you've loved about your trip and create a one-of-a-kind memento that you can cherish forever.
There's plenty of really beautiful journals that you can buy that are specifically made for recording your memories as your travel – you can find sections to keep your boarding cards and tickets to some of your favourite attractions and of course, plenty of space for you to write and record your experiences.
And if you're a keen photographer then don't forget, you can always grab a glue stick and create a photo-journal with some of your favourite snaps you've taken.
You'll never have to be bored again when you're travelling thanks to these four ways to keep yourself entertained. Never waste a moment on the road, across the sea or in the air again and make sure every moment spent travelling is one you can savour and help live your best life!