The northern English city of Liverpool has undergone a massive makeover in recent years, having been named the European Capital of Culture in 2008. There are new attractions, new city apartments and new cheap hotels in Liverpool designed to attract thousands more tourists all year round, most notably the Jurys Inn Liverpool. The city is one of the most popular shopping hubs in the country and continues to attract millions of tourists looking for that change from London. Here is a list of some of the best attractions in Liverpool.
The Albert Dock
One of the most culturally interesting spots in Liverpool, the Albert Dock has everything from the Tate Art Gallery and The Beatles Museum to the fancy restaurants and shops on the banks of the River Mersey.
Tate Liverpool
This truly is one of the best art exhibitions in the country. It features a plethora of fantastically creative and interesting works of art for you to feast your eyes upon for a couple of hours and, what's more, it is entirely free to enter.
Anfield
Liverpool has one of the most prestigious and well-supported clubs in world football and consequently has one of the best stadiums around. Anfield has been the home of Liverpool FC since the club was formed in 1892, so it has more heritage than most other grounds in the country. A tour around Anfield is a must-do on any trip to Liverpool.
The Cavern Club
Liverpool's most famous gift to the world, The Beatles, turned the Cavern Club into one of the most famous clubs in the world and cemented Liverpool as the music centre of the world in the 60s and 70s. The original club was demolished in the 70s, but has since been rebuilt and stands today as an electric venue for up-and-coming music in the city.
Knowsley Safari Park
This great attraction is based halfway between Liverpool and St Helens and is a must-see for every visitor to the region. The Safari Park is full of the planet's most exciting species, from monkeys to meerkats and giraffes to rhinos – it even gives visitors the chance to enjoy one of the only high rope adventure days in Liverpool and, indeed, the country.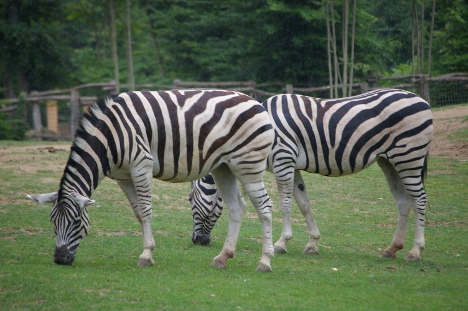 Liverpool One
As mentioned earlier, Liverpool is one of the central shopping hubs of Europe and this is even truer after the opening of Liverpool One, the largest open-air shopping centre in the UK. You could easily spend an entire day in this place, with huge department stores like John Lewis and Debenhams to keep you busy. There is a 14-screen Odeon Cinema and even an adventure golf centre with 36 holes in it.