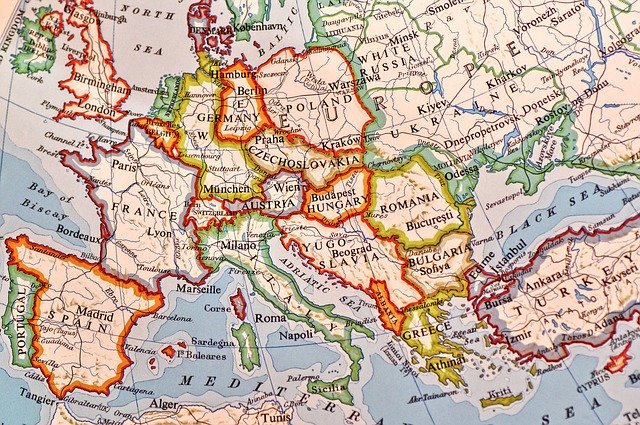 Over the last two decades, the Indian outbound tourism market has been growing significantly with disposable income becoming larger in middle-class households. With that being said, outside of SouthEast Asia, Europe has been a constant feature for Indian travellers, especially with Switzerland and France being the most visited countries in the continent. But, one of the major challenges that tourists face when it comes to Europe is the visa itself. Europe along with the US and Australia and New Zealand have usually one of the most complicated visa procedures out there. Hence, we thought we will break it down for our readers by simplifying the process.
Who is the visa required for?
All Indian passport holders who are planning a trip to any of the below mentioned European countries or a combination of them are required to apply for a Schengen visa. Irrespective of the number of countries you are visiting, you will have to apply only for one Schengen visa.
– Austria
– Belgium
– Czech Republic
– Denmark
– Estonia
– Finland
– France
– Germany
– Greece
– Hungary
– Iceland
– Italy
– Latvia
– Liechtenstein
– Lithuania
– Luxembourg
– Malta
– Netherlands
– Norway
– Poland
– Portugal
– Slovakia
– Slovenia
– Spain
– Sweden
– Switzerland
Please note that there are certain countries that are part of Europe but not covered under the Schengen Visa. Countries such as
– Albania
– Andora
– Armenia
– Azerbaijan
– Belarus
– Bosnia & Herzegovina
– Croatia
– Cyprus
– Georgia
– Ireland
– Kosovo
– North Macedonia
– Moldova
– Monaco
– Montenegro
– Romania
– Russia
– San Marino
– Serbia
– Turkey
– Ukraine
– The United Kingdom
Which embassy/country do you apply for the visa at?
Given that you can visit all Schengen countries with a single visa, you might be confused about which country to apply for if you are on a multi-country trip. There are two rules when it comes to a multi-country trip.
– You apply to the country where you are going to spend the most number of nights on your trip. For example, if you are planning to visit France for 6 nights and Switzerland for 4 nights, you will be applying for a Schengen visa at the French consulate through the VFS of France.
– In the event, the duration of stay is split between two/multiple countries, you apply for a Schengen visa at the country at the port of entry. For example, if you are planning a trip to the Netherlands, France and Swiss with three nights in each of the countries, but you are starting your trip in the Netherlands, then you will be applying for a Schengen visa at the Netherlands consulate through the VFS of Netherlands.
How do you apply?
You can visit the VFS website of the respective country that you are applying for and start filling the form online. Please note that all travellers have to appear in person for a mandatory biometrics appointment at the local VFS office wherein they have to take fingerprints and also submit the completed application along with the documents in person.
The appointment can be scheduled at the VFS website as well after creating a login id. Please note that it is highly recommended to plan in advance especially during peak season between March and June when only limited VFS slots are available.
While certain VFS offices could allow walk-ins for a surcharge (refer to VFS Lounge access), appointments are still subject to availability.
Where to apply and visa fees?
Each Schengen country has different application centres. While some countries like France and Swiss accept applications in all major cities and even in some tier 2 cities like Jaipur, and Pune, some countries like Iceland only accept applications in cities like Delhi, Mumbai and Bangalore. In such cases, and if you are a non-resident of these cities, you will have to travel to the closest application centre and submit your application.
VFS also has a jurisdiction policy in place i.e. if you are resident of Chennai, you would be able to submit your application only in certain centres like Chennai, Bangalore, Hyderabad and Mumbai, while you may not be able to submit it in Delhi. Hence, in such cases, it would be better to reach out to VFS and clarify.
Please note that including the VFS fees, the Schengen visa costs approximately Rs. 8000-9000 depending upon the country and the fees cannot be prepaid. It can only be paid at the time of submission of documents. Some countries like the Netherlands and Switzerland accept the VFS fees while blocking the appointment on the VFS website. And you have to pay the visa cost separately at the time of document submission.
When to apply and processing time?
A tourist visa can be applied within 90 days of your scheduled departure.
A Schengen visa can take any time between 1 – 20 working days from the time of submission and it is completely up to the discretion of the embassy and no one has any influence on it and the process cannot be fast-tracked. Hence we highly recommend applying between 45-90 days of your scheduled departure.
Documents that are required for the visa application
Identification proof for all applicants
– Physical copy of passport (New & Old)
– Original Passport with a minimum validity of six months from the date of arrival (some countries accept even validity of three months – please check the VFS website once)
– Two blank pages on your passport
– Copies of previously granted visas
– Copies of the first and last pages of your passport
– Attach all your old passports (if any)
– Aadhar Card and PAN Card
– Passport size photographs:
– Two recent passport size photographs – 80% face coverage, white background and without border (Size: 35mm x 45mm)
– The photograph should not be more than 3 months old and should not have been used in any of the previous visas.
Covering Letter
– Covering Letter from the applicant mentioning the name, passport number, purpose and duration of visit in brief.
– The letter should be typed and physically signed by the applicant
– Covering letter should be on a plain paper in case of a salaried employee
Honeymoon Documents (if travelling for Honeymoon)
– Original copy of wedding invitation
– 5 hard copies of wedding photographs
– NOC from both parents along with ID proofs
For Married couple
– Marriage certificate
Financial Documents if you are a salaried employee
– Personal Income Tax Returns for the last three years
– Salary slip for the last one year
– NOC from the Company
– Personal Bank statements for the last year that has been attested by a bank officer with the bank seal (The statements should be only taken within a week before your visa appointment)
– Please note that there should be sufficient funds in your bank account both historically and as a closing balance to support your vacation. We generally recommend maintaining at least a lakh and above per person.
Financial Documents if you are a business owner
– Income Tax Returns of the Company and Individual for the last three years
– Bank statements for the last six months mentioning the following:
– Minimum balance of INR 1,50,000 per person to be maintained
– Import/Export License (if applicable)
– Registration certificate/GST certificate
Travel Insurance Policy
– Travel insurance must be issued by an Insurance company as per the EU guidelines.
– The Insurance must be valid for at least 15 days from the date of return
– Minimum coverage of the Insurance must be 30,000 Euros or 50,000 USD
Documents showing proof of travel
– Confirmed hotel booking vouchers
– Confirmed return flight tickets
– Intercountry travel confirmation if travelling between multiple countries (For example train tickets between France and Swiss, or flight tickets between France and Portugal if applicable)
– Intra country travel confirmation in a few countries like Poland, Spain. Please check VFS or BLS website for such details.
Visa application forms
– Either filled in Blue pen or printed online.
– Must bear original signatures of the applicant on page 3 (field no. 37) and page 4.
Travel itinerary
– A copy of the day-wise travel itinerary needs to be submitted
Other FAQs
Does the UK come under Schengen?
No, it does not come under the Schengen banner and you will have to apply for a separate UK visa. The processing time for the UK is about 10-15 working days and the Schengen and UK visa have to be applied consecutively and cannot be applied simultaneously
Does Croatia come under Schengen?
No, it does not. But you can travel to Croatia if you have a valid multiple-entry Schengen visa.
Can you use blocked flight tickets for applying for the visa?
No. We highly do not recommend it as it is easy to track the PNR on the airline website. You are required to book a confirmed ticket before you submit your application.
Can I travel without a visa if I have a valid US or UK visa?
No, you cannot. You will still have to apply for a Schengen visa.
How to apply for a Croatia visa?
If you are visiting Croatia separately, you apply for a standalone Croatia visa through the VFS. If you are combining Croatia with other Schengen countries, then you can apply for a Schengen visa at the other countries but ask for an extension of the duration of the visa to cover your Croatia leg as well. If they grant a Schengen visa that covers your entire trip including Croatia, then you don't have to apply for a separate Croatia visa. If they don't you have to apply for a separate Croatia visa. Hence, if Croatia is in the picture, it would be better to apply for the visa at least 60 days before departure.