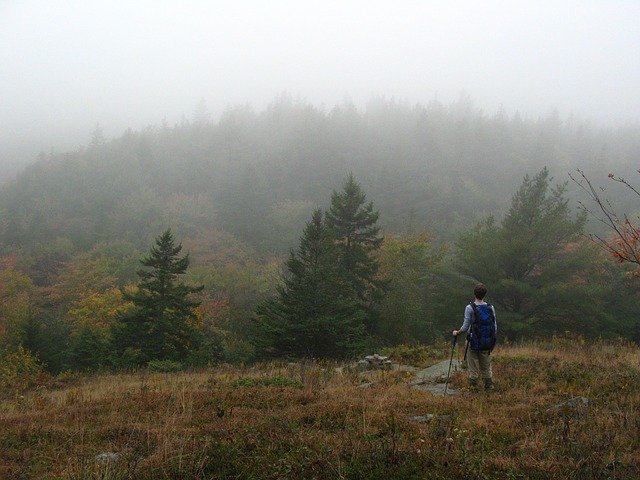 Nothing beats heading out for a weekend adventure in the great outdoors. Being surrounded by nature feels like home. The scent of redwood and pine in the air makes your morning cup of coffee taste even sweeter.
The view after hiking several miles to the top of a mountain is invigorating. Arriving back at camp brings a sense of accomplishment. And after a long, hard day of hiking and exploring, a camp shower sounds delightful – no matter how cold the water might be.
Nobody expects you to be fresh and clean on a camping trip, but it's probably a good idea to maintain a certain level of hygiene. Depending on the length of your adventure, you may need to shave as well as bathe. If you're a true woodsman, you probably like the idea of shaving with an axe, but that's not exactly safe. What you need is a safety razor.
Safety razors are rugged
Picture what it feels like to pick up a disposable razor. They're light and made of cheap plastic. It doesn't make sense to pull out a cheap piece of plastic to shave your face in the middle of the wilderness.
Imagine going on a week-long camping trip with your friends and after a few days, you can't wait to shave your itchy face. You're sitting in a circle around the fire talking about manly adventures like the time you were almost chased by a bear, and the other time you got lost in the woods for six hours and had to survive on nothing more than half a granola bar. Whipping out a teal, plastic razor and a can of shaving cream would destroy your woodsman image you worked so hard to create. It won't help your itchy face, either.
As you probably know, disposable razors aren't sharp to start with. Since they're dull out of the package, shaving requires far more effort and you'll never get a truly close shave. Plus, disposable razors look dinky and cheap.
A safety razor, on the other hand, is rugged, manly, and sharp. Safety razors are heavy, and weigh anywhere from 30-125 grams. That's a significant mass compared to the average 7-gram disposable razor. The weight of the razor is all the pressure you need to get a close shave.
Both sides of the blade are usable, which gives you up to eight full shaves per blade. Depending on the thickness of your hair, you might be able to get in a few more shaves, especially when you clean and strop your razor after every shave.
A safety razor costs between $30-$150 for a high-quality product, but they'll last for generations. Blades are cheap at 10-25 cents each.
Make shaving in the wilderness a ritual
Shaving feels like a chore when you're late for work, but in the woods, shaving should be a ritual. Instead of shaving fast to get to work on time, you can relax in nature and be present throughout your whole shave.
You could probably shave without a mirror using a disposable razor, but when using a safety razor, a mirror is essential. However, you don't need running water or even a sink to shave with a safety razor in the wilderness. In addition to your usual shaving supplies, all you need is a source of hot water, a towel, and an optional plastic container for rinsing your blade and/or face. A tripod to setup your mirror is helpful, but not necessary, as you can nail your mirror to a tree.
Real woodsmen shave with safety razors
If you're going to shave in front of your buddies, and you want to maintain your image, you need to shave with a safety razor. If they've only known disposable blades, they'll be impressed to watch you whip up some lather in a scuttle. Besides, when you're done, you can take apart your safety razor to clean the head, and strop the blade before putting away your supplies. What can possibly be manlier?
If a safety razor sounds too easy, you could always opt for a straight razor like this guy did, demonstrating an outdoor shave at Multnomah Falls. Although plenty of people enjoy shaving with axes and sharp knives, that's probably not a good idea. Stick with a safety razor if you're a beginner, and you'll thoroughly enjoy your next wilderness shave.