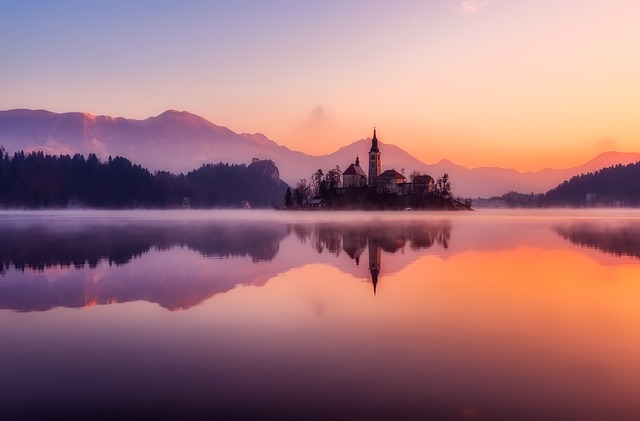 The European continent is chockfull of bucket-list worthy attractions to suit the different tastes of modern travellers, but none are more amazing than the ones we've listed here. Not only are these once-in-a-lifetime experiences unique to Europe, but they offer some of the most astounding, extraordinary and immersive experiences to be enjoyed on planet Earth. Explore and enjoy.
1. Cruise around the Greek Islands
A combination of unspoilt beaches, rustic architecture, clean lines and a slow peaceful lifestyle is what you'll experience when sailing through Greek isles. From Paros to Antiparos, Patmos, Santorini and the well-known Mykonos, you'll marvel at the beauty of the white washed Cliffside homes and definitely enjoy swimming in the hidden caves' crystal clear waters where the atmosphere is absolutely serene.
2. Say a Toast in front of the Eiffel Tower
Of all the luxury hotels in Paris, none beats Hotel Raphael when it comes to exceptional Eiffel Tower views. Now imagine enjoying a glass of champagne beneath rose-covered trellises as you take in these uninterrupted views in an iconic hotel. This is definitely a stopover that you don't want to miss the next time you're in Paris.
3. The Grand Prix in Monaco
It's one of the most renowned car racing events in the world, and attracts hundreds of thousands of revellers each year, and the fact that it's set on the picturesque Mediterranean coastline makes it even more enticing. So rent a car and join this must-see spectacle if you're in the city during that time and be sure to snap picture that say, 'I was there'.
4. Rowing Lake Bled
With its enchanting emerald green waters, an ancient church nestled in a mysterious islet bordered by crests of Julian Alps, sleepy Lake Bled is Slovenia's best kept secret. This gorgeous body of water is so pretty that one has to see it to believe it. In fact, visiting this dreamlike lake makes one feel like a character on The Lord of the Rings or the King Arthur epic, and we'd certainly recommend it during the early spring, right before the hordes of holidaymakers come in.
5. Get Some Culture in Rome
This romantic city has so much to offer in terms of history, architecture and food that it's hard to pick one activity to do. Our advice would be to take advantage of the tiny cobblestone streets and walk your way through Rome's landmarks, both contemporary and ancient. What results is an immersive experience where you'd blend a gelato stop with a visit to the Vatican, or a café Pizza followed by an exploration of the Pantheon. Whichever way you choose to explore Rome, just be sure to appreciate her beauty while there and take in as much culture as you can.
6. Talk a stroll along Primrose Hill
A walk along Primrose Hill perfectly encapsulates the essence of London culture. One moment you'll be snapping pictures of the giant Shakespeare oak tree, and the next you'd be enjoying panoramic views of a glorious sunset atop the summit of this legendary landmark hill. In addition, Primrose Hill affords you a bird's eye view of St. Paul's Cathedral, the Millennium Wheel and the Canary Wharf from a vantage point that you'd be hard pressed to find anywhere else.
7. Experience Royal Living in the Scottish Highlands
The land of the Scots is well-known for its abundance of old castles, most of which are wrapped in ancient lore so complex it'd make your head whirl, but no experience can be more thrilling than actually saying in a castle. Thanks to the 1969 conversion of the Inverlochy Castle into a hotel, you now have the opportunity to live, dine and sleep like a true royal. With accommodation that is extravagantly decorated with stunning artwork and remarkably beautiful grounds, you'll leave feeling as though you'd just returned from another lifetime altogether.