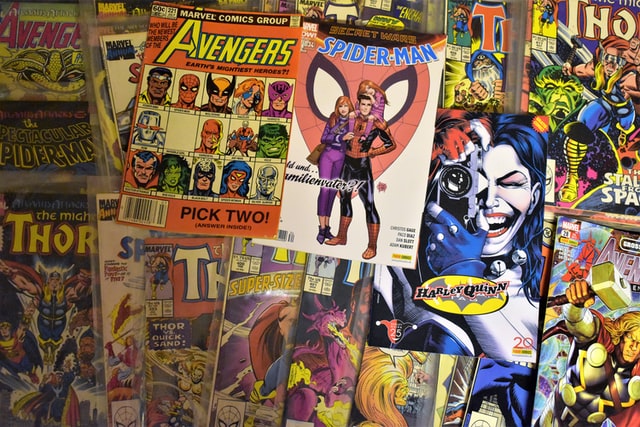 Any comic book connoisseur will know all about the San Diego Comic-Con. With over 100,000 attendees dressing up as their favorite pop culture characters, San Diego Comic-Con is the best place to find out about upcoming movies, comics, video games, and meet some of your all-time Hollywood heroes. Due to Comic-Con's size and popularity, planning your trip to this convention can be daunting. Follow this guide to make sure your next trip to the San Diego Comic-Con goes off without a hitch.
Transportation
San Diego Comic-Con draws fans from across the country, making July a busy time of year for the San Diego Convention Center. You're probably not going to want to drive to the SDCC, as parking in the area can be a nightmare — we recommend taking public transport instead.
Due to this event's popularity, the organizers arrange a free shuttle service that takes attendees from across the city to the convention center. This shuttle service is available all weekend and usually runs three times during the morning, so attendees can get there bright and early. Shuttles stop off in several places, including the airport, Mission Valley, and Harbor Island.
If you miss the shuttle or you're looking for alternative modes of transportation, San Diego has you covered with an excellent public transport system. You can jump on the city's train, trolley, or Amtrak services, all of which stop either at the convention center or just a short walk away. If you want to avoid lugging around your bags during your journey, consider stashing your belongings at a San Diego luggage storage service before heading to the convention.
Accommodation
Any fans planning on spending the whole weekend at SDCC will want to determine the best place to stay. Due to how popular Comic-Con has become over recent years, you'll likely want to book a hotel room several months in advance. Many nearby hotels are just a short stroll from the San Diego Convention Center, including the Hard Rock Hotel, The Pendry Hotel, and The Sofia Hotel.
If you're looking to do Comic-Con on a budget, you might consider staying at a nearby hostel. Hostels offer shared rooms for a fraction of the hotels' price, with dozens dotted across San Diego. If you'd prefer to have your own space, there are lots of Airbnbs located in San Diego; just make sure you book well in advance, as these will get snapped up quickly.
Comic-Con Badges
One of the most hotly contested commodities at the San Diego Comic-Con is attendee badges. These scannable badges will let you into the Convention Center and some of the hundreds of panels, film previews, competitions, and more.
These badges usually cost around $50 for an adult and $25 for a junior or senior citizen. For the sake of fairness, who gets a badge is chosen at random on the sale site, so there's no guarantee you'll receive one. These badges are non-transferrable, so watch out for anybody selling theirs, as these badges are usually fake. You'll also want to make sure you scan your badge when entering and leaving one of the convention's many areas. If you forget to scan-out, the system won't let you back in, and you'll have to contact a staff member for help.
Cosplay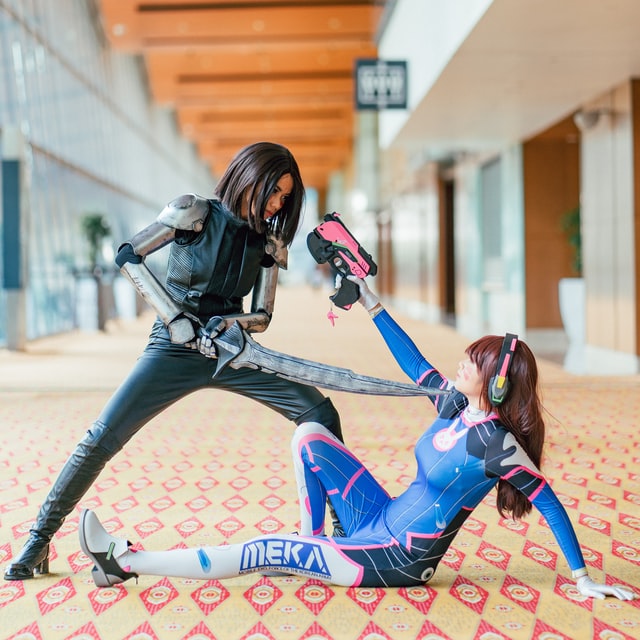 One of the most exciting parts of the SDCC is seeing everybody cosplay. Many fans spend months crafting elaborate outfits, from anime characters to superheroes to stars of the silver screen. We suggest dressing up for Comic-Con if you can, as you'll feel out of place walking around in your usual clothes.
If you decide to dress and go hard, you might consider entering the Masquerade Competition. This competition has been running for over 40 years and gives everybody the chance to show their creativity in a costume competition. While the competition is fierce, this event is all about showcasing your talents and celebrating your favorite pop culture characters.
Best Free Events
Even if you fail to get a badge for the SDCC, there are tons of free activities near the convention center. For example, at the 2019 Comic-Con, Fox set up its Animation Domination Fan Fair. This fair features an array of carnival rides, including a huge Ferris wheel, screenings of many of its most popular animated shows, giveaways, games, and goodie bags.
The 2019 Comic-Con hosted a number of wacky free events, like Adult Swim on the Green, an interactive experience with Rick and Morty-themed rides, a gift shop, news about Adult Swim's upcoming shows, and more. If you're looking to party, there are usually several happening for free in the area. In 2019, the Impractical Jokers held an island-themed block party, hosted by NSYNC's Joey Fatone. With free food, giveaways, and plenty of laughs, this is another example of a superb free event you can enjoy without a coveted attendee badge.