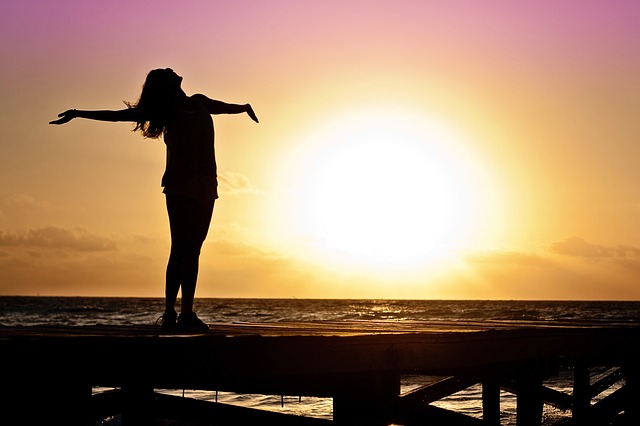 The many different modes of travel – automobile, airplane, train, ship, bus, motorcycle – can all remove you from a routine existence and fling you into unimaginable experiences that you will savor for a lifetime. The mode of travel that you choose may well define the type of experiences you will have. For example, a train tour through beautiful countryside with sweeping vistas of environs you may never see otherwise can give you a sense of peace and reduce heart rate by decreasing stress levels.
Even more exciting is travel by motorcycle because you can explore areas where automobiles may not be able to go. Packing your bike with just the necessities, you can camp under the stars in the wilderness, under waterfalls, or in rain forests. The list goes on. The ability of the motorcycle to go off- road makes it a versatile means of transportation.
Getting away from it all allows individuals to step outside their routines and give the heart, mind and spirit time to rest and rejuvenate. Today's busy lifestyle has created more anxiety-driven illnesses than ever before. People need time to slowly de-stress while improving their mental, physical and emotional health. Whether it's an adolescent traveling for teen therapy near Santa Ynez or someone taking a week off work to explore Ecuador, new experiences and environments can help retrain the mind to encompass peacefulness, tolerance, confidence, and social skills. This is especially true when you travel alone because you must solve problems by making connections and engaging with others, which can be especially beneficial for an introvert.
Despite the displeasures of airplane travel, it should be noted that it is still one of the most expedient means of travel, and once you arrive at your destination, you can have extraordinary experiences. Try a bohemian lifestyle for a few weeks, sans email or other computer access, and completely move off the grid. Different travel agencies specialize in that type of experience. Ride a camel, explore the great outdoors, stay in a small bed and breakfast off the beaten path, or immerse yourself in the culture of the region, and you will develop a healthier outlook on how others live.
For persons who have to be creative in their jobs, travel increases intellectual flexibility. You can let go of work and personal worry; actually, the process of planning and preparing for a trip is beneficial. The anticipation puts you in a happy mood, which translates into all those positive benefits that you will discover without realizing it. Visiting new and different places is soothing to the soul.
Through the availability of modern technology, people can use virtual reality or YouTube to "visit" places all over the world; however, there is nothing like actually experiencing a place or a people in person. The combination of excitement and the intimidation of visiting another part of the world help you grow and develop.
Travel does not have to break the bank. Plan well and prepare to be thrilled as you enhance your levels of satisfaction, happiness, mental acuity, and creative endeavors. Think of travel, not as a luxury, but as a necessary part of life that will sustain you when the world seems to be caving in.