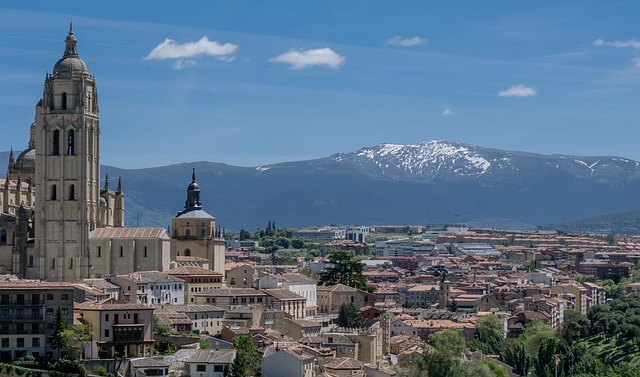 Spain is a European country. It is not known only by football lovers. Real Madrid or Barcelona, are not the only things which are related to Spain, it has more to offer. It is widely known as a great tourist spot. Tourism contributes a lot to Spain's economy. So, it is a serious business for them. Madrid is its capital as well as the largest city in Spain. It is not a small country and has so many beautiful places to visit. Before going on a trip or vacation doing a little assessment of the tourist spot is an essential and much-needed thing to do. There are some things to learn about the places and people of Spain before visiting them. The pieces of information are interesting and worth knowing.
First things first, language. People there understand and speak English, but the number is few. They speak Spanish, and it is their official language. Other than Spanish they have some other languages like Catalan, Basque, Galician. Learning Spanish is enough to interact with the people there as 90% of people speak and understand Spanish. As a tourist, it is not even necessary to understand Spanish or speak fluent Spanish let alone knowing secondary languages. Spanish slang is important, Knowing at least some of the common slang is a must. Without knowing slangs surviving might be difficult in Spain. To interact with the people there, one must know a little something about Spanish slang or lingo. It helps to interact with people and get the works done. So, taking a course or learning the important slang from a person who speaks Spanish is a must before visiting Spain.
Though we have mentioned at first that Spain is not only about Madrid or Barcelona, it is difficult to deny the contribution of these two places. A visitor must think twice before not visiting these two beautiful places. Madrid is a great attraction for tourist from all over the world. The Royal Palace, the busiest Puerta del Sol, San Miguel Market, the residence of Spain's monarch are just a few places to visit during a trip to Madrid. On the other hand, Barcelona is easily among the three top tourist destination in Spain. It is known for its nightlife and shopping which is fascinating and rare. It is rich in culture and historic architecture. The Barceloneta beach, Sagrada Familia Church is the popular tourist destinations in Barcelona.
Spain is full of beautiful islands and beaches. Ibiza, Menorca, Mallorca, Formentera are the four Balearic Islands of Spain. Then there are the Canary Islands as well which are known as the Canaries. Ibiza is the party island, and Mallorca is the largest of them all. The water in Spain is so clear that the beach water is a sight to behold. The water is clear, and people drink tap water there.
Do not get confused if you see the shops are closed in the afternoon. It is normal to close the shops for a couple of hours in the middle of the day. It is a long lunch break for the shopkeepers. That doesn't any way mean that they work for fewer hours compared to other shopkeepers around the world. They close their shops at night. The tradition of taking a long lunch break is changing, but it is the same in small towns.
Where most people around the world have their dinner around six to eight at night, people in Spain have their dinner after ten. So, visitors must know that dinner time will not be the same once they visit Spain. For many people in the world having dinner after ten is normal. They might not find it weird or problematic, but those who have dinner early might find it difficult for the first few days. So, it is better to be mentally prepared and adjust to their timeline.
After all the positives, now time for mentioning a negative point. During the visit to Spain, one must be very careful about their belongings as pickpocketing is very common there especially in Barcelona. Your belongings might vanish even before you could realize. Now, this thing is pretty common everywhere in the world and happens often. So, keep your important papers at the place you are staying, no need to roam the city with those in the pockets. Only carry those things with you which are extremely important. Be careful about your bags and wallets in public vehicles. Being careful is the key to survive the pickpocketing everywhere not just in Spain. So, be rational.
A trip to Spain might be your journey of a lifetime. Because there is so much to see and enjoy. Not only the beauty but also the culture and warmth provided by the citizens. Know the information about the place you are visiting. Getting to know it is a wise move. In this age of the internet, gathering details is not that tough. Knowing an unknown place vaguely before going there is always pleasant. So, take the steps one by one. So, take the steps one by one. Start with deciding the time, learning the lingo, knowing a little about Spain, booking the ticket and Bon Voyage!
=======================================================================
Tasnim Siddiquee is a Pro blogger, specialized in online earning strategies and Guest blogging. I'm skilled in creative writing and someone you would generally consider confident and well balanced. You can check my blog – Guestpostoffer.com.