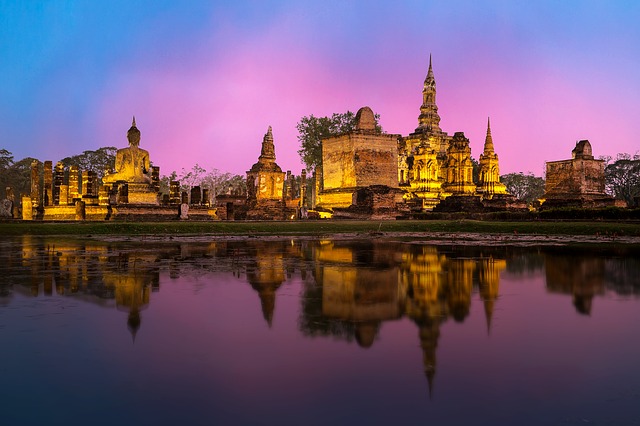 With the current events, they give Thailand an unsafe appearance. Not to state custom of stories going around, the country relates to the scams from taxi drivers, evil deeds of corrupt officials, and debauchery at full moon parties. Thailand, at times, seems to have a bad reputation.
Notwithstanding this, it remains the best holiday destination for tourists around the world – and it's easy to understand why.
A Destination in the World of Voyagers
Hugely famous for being the "Land of Smiles," Thailand is one among the prevalent destinations in the world for voyagers. Travelers from all over the world visit the country to experience the world's most picture-perfect beaches and the food to die for (all at a very reasonable price). In addition to those are the abundant and friendly culture, the remarkable temples and a lot more of adventure.
When traveling to Thailand, there are many guidelines and cultural differences that everyone needs to know before going. Of course, we don't want to get into misfortune when we're supposed to be delighting in a relaxing and well-deserved vacation.
What Not to Do: Mistakes to Avoid
If you are scheduling a trip to Thailand, you must be acquainted with what you can and can't do in the country. Thailand is a country with traditions and behaviors that you may not be accustomed to. Knowing what you should not or cannot do will guard you against an awkward or humiliating situation in a foreign country.
Equipped with the five what not to do's information, you'll be able to concentrate on having a good time while exploring carefully and responsibly all through the country.
Mistake 1: Falling for Tourist Scams
Do not listen to anyone that says, "It is closed today." This con has become so common, yet it's easy to fall for.
A common scam in Thailand is to state that famous tourist destinations have been closed and will offer you a tuk-tuk tour as an alternative. They'll attempt and make you go to one of the best Asia destinations they know. They will drive you all over the place and then charge you a load of money.
So when a driver tells you a place is closed, see it for yourself. Move on; it's a scam!
Mistake 2: Not Covering Up
While you may be drawn to pack for a beach getaway, Thailand is a nation with a unique culture and needs some good preparation. Make sure to pack proper clothing, particularly when going to the temples and places of worship. Even during the warmer months, don't overlook packing pants and long-sleeve shirts.
The temples oblige visitors to have tops that at least cover your elbows and pants (or dresses) that range beyond your knees. Don't worry; if you're not able to prepare for these clothing, you may have to rent clothes to cover yourself appropriately.
Mistake 3: Touching People's Heads
People always love to offer children a quick pat on the head. However, even for kids, don't ever do it. When it comes to things to avoid in Thailand culture, one of the essential things to put in mind is not touching people's heads.
In Thailand, the head is reflected as the most sacred and cleanest part of the body. So if you touch a person's head, you are disrespecting that person.
Mistake 4: Taking Part in Animal Tourism
We all know how cute and adorable animals can look. We also recognize the intrigue of riding and being around them. But please, think through the animals' welfare when taking part in this form of tourism. Animals that are used for work and tourism have been mistreated and lived in miserable conditions locked up to poles.
Some places care for these animals and serve as ethically comfortable havens for them, but others do not. An upright rule of thumb is to avoid any destinations where animals (especially elephants) do circus tricks and have chains or chairs attached to their backs.
Mistake 5: Offending the Locals
Be always respectful when visiting Buddhist temples. You can do this by removing your shoes as well as covering your knees and shoulders. When you sit, don't let your feet point out in front of you, to anyone, or at Buddha. Instead, bend them to the side, beneath you or sit cross-legged. When paying or passing objects, be sure to use your right hand as the left is accepted as dirty.
Most Thai people are well-mannered, gentle, and gracious; so don't insult them. When in hesitation or if you've made an error by accident, smile! After all, Thailand is labeled as the Land of Smiles.
Takeaway
Thailand, indeed, is one of the world's most attractive fascination and a must-visit for any promising travelers. Just like any other countries, it's not without its shady angles. But as long as you know what to do (and more essentially what not to do), for sure, you'll enjoy both the country and its captivations to the fullest.