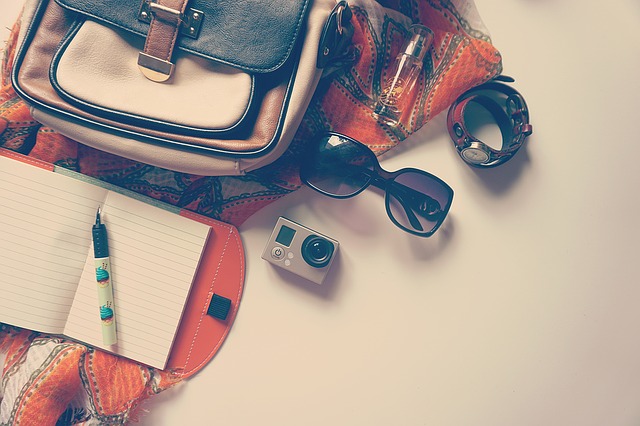 Going for a vacation or a dinner party? You will have to travel. With the increase in technology, there are many modes of travelling. They can be cars, ships, aero planes, trains and many more. People travel for many different reasons.
In preparation for a journey, there are many things that need to be done. There are safety measures too that need to be adhered to for a successful journey.
When travelling, there are many things that one can carry. Travelling surely helps in creation of memories and gives one a break from the real life.
You would not want to get stressed because you forgot an important item which you cannot do without. This article will list important items you should carry while travelling.
Clothes
Clothes which will be enough should be carried. The number and types of clothes to be carried depends on the occasion and venue among other factors. A survey about the weather of your destination place should be done so as to pack weather-friendly clothes.
Tracks and shorts should be packed incase outdoor activities will be involved. If it is during winter, pack enough innerwear and outerwear to shield from the cold. If that is the first time you are going at that place, carry clothes which are easy to wash, dry quickly and those with little or no maintenance.
Watches
Watches are important when travelling. There are different types of watches which can be considered when travelling. Watches are time keeping machines which help one to be organized throughout the whole journey.
By the use of watches, one knows where to be at an expected time. They help in organization of the whole journey. Watches are essential items to carry when travelling. You can buy the causal or smartwatches here.
Shoes
Most of us as we travel go wrong here. It is recommended to carry one pair of shoes that are comfortable for travelling, walking and doing all other activities at your destination.
If there is a planned dinner or an event, pack a footwear which is comfortable. Closed footwear should be considered most.
Makeup and Accessories
Smart dressing is accompanied by the right accessories and makeup. Scarves, half-jackets, sweaters and any other accessories can be packed to compliment your look.
Earrings, necklaces, fingerings, shades, side body bag or any other accessory that spices up your look should be added too. Do not forget about your hair; hair clips, tweezers, ties, bands and pins are vital too.
Toiletries
This is an important part of your packing list. Do not really consider full-blown bottles but instead carry bottles of products which are the right size. Essentials like shampoo, facewash, conditioner, toothbrush, toothpaste, razor, lotion, sunblock, deodorant and perfume should also be part of the list. Some residential areas offer essentials like soaps so first find out before packing. Styling tools, toilet paper and wet pipes are subjective.
Electronics
Travelling should be a time for you to be happy. Your electronic devices will help the journey more interesting. Items like your phone, charger, wallet and other electronics should be carried.
If you are moving out of the country, a universal adapter will be of great help. Depending on the voltage capacity of the area you are going, you might need a voltage converter for your chargers and heat styling tools.
Safety Measures When Travelling
When travelling, there are some safety tips you need to keep in mind.
Research
Before starting your journey, research about the safety of the place. Some neighbor hoods might be safer than others. There might be areas which are prone to crime than others while others might be theft areas.
You should also know whom you will call incase an emergency arises. Get the contact information of the nearest embassy or consulate, police station and other local emergency departments.
Make copies of vital documents
Situations change and someone might show up wanting a copy of your passport or license. To be on the safe side, one should make copies of these documents. Scan these documents to save online and print out hard copies. With these documents scanned, you will have a journey without any disturbances.
There are many more safety measures to observe like focusing on your journey and not drawing attention of the rest, constantly updating relatives and friends, do not use public Wi-Fi, looking after your hotel room carefully and being aware of the people around you and the environment around you.
Travelling is an activity that happens day in day out. There are items which are a necessity when travelling. The necessary safety guidelines should be followed to be safe throughout the journey.