Singapore is a highlight during any visit to Southeast Asia. While the city has made a name for itself as a shipping and financial capital, it also has a wealth of natural and man-made attractions. Singapore is also known for its food, which is a post in itself. Since it's such a popular business and travel hub, finding a hotel in Singapore that fits your needs is easy.
To give you an idea of what to expect, here are a few places worth visiting while in Singapore.
Gardens by the Bay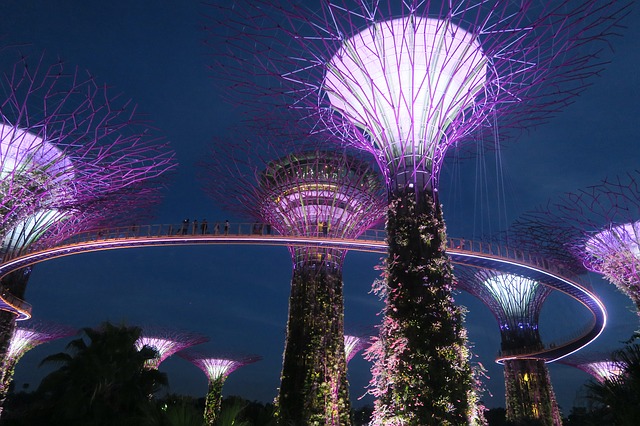 For a relaxing afternoon, take a walk around this futuristic botanical garden. It offers green spaces that cover 101 hectares, along with two enormous biodomes. It's home to over 800 species of plants from various climate zones. You can take the skywalk that hangs 22 meters above the garden to give you a better view of this colorful space.
Singapore Zoo
The Singapore Zoo is among the world's best zoos and spans 28 hectares. The animals roam various habitats designed to make them feel at home. Here, you can see various animals, including baboons, monkeys, Nubian ibexes, white tigers, and mongooses. Climb up the canopy to have a clear view and see the two-toed sloths and some flying foxes. The zoo is a great place to take the kids, especially since it includes a play zone.
Night Safari
Consider visiting the Night Safari, next door to the Singapore Zoo, to get close to the wild animals. This wild park opens at 7:30 p.m. and offers visitors a nighttime jungle experience, where they can see 120 species of nocturnal creatures. Visitors can hop aboard electric trams to navigate the Night Safari.
Shopping on Orchard Road
Go shopping on this notable fashion street. Orchard Road has gleaming malls, designer shops, and department stores that carry everything you want but didn't know you needed. Shop all day and eat at the food courts at the malls. Get international and local brands at reasonable prices.
Universal Studios
Go to Sentosa Island to experience Universal Studios Singapore, a branch of the Hollywood movie theme park that features seven worlds. It is popular with families and features a mix of attractions and rides to keep the young ones entertained.
Singapore Botanical Gardens
Singapore Botanical Gardens is one of the largest spaces in Singapore and is a UNESCO World Heritage site. It's located west of Orchard Road and offers a tranquil environment complete with a lake. It hosts thousands of species of plants, many of which are rare.
The Singapore Flyer
This observation wheel overlooks Marina Bay and stands 165 meters above the ground. The Singapore Flyer takes you high above the city and offers an amazing view of the central business district, Marina Bay, many historic buildings, and beyond.
This is just a taste of what Singapore has to offer. Many travelers visit merely as a one-day stopover before going somewhere else, but once you arrive, you may find yourself wishing you had more time to explore Singapore.