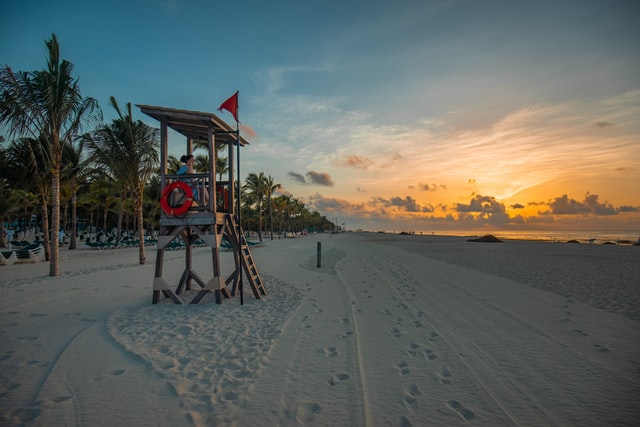 Playa del Carmen is a beautiful city in Mexico that's famous for its stunning beaches and wondrous coral reefs. But that's not all this coastal vicinity has to offer. From bright nightlife destinations to local restaurants with the most unique of dishes, this place has it all. If you're planning to be a guest, this should be your bucket list.
Top Destinations
Cenotes
You can't go to Playa del Carmen without taking a dip in at least one of their relaxing cenotes, aka underground caves with fresh water. That's right, this city has more than just splendid coastlines. It also has hidden swimming holes where you can go snorkeling and scuba diving.
Rio Secreto
Rio Secreto is also an underground tourist attraction that is composed of five main caves filled with mesmerizing bodies of water. And they make up a good maze where can go exploring with a wet suit, headlamp, and a helmet.
Akumal Beach
In the waters of Akumal, you can swim with sea turtles. You won't even need a boat to do that because you'll find them not far from the shore. With snorkeling gear, you'll be able to see Hawksbill, Loggerhead, and Green sea turtles.
Cultural Spots
Chichen Itza
Although it's a bit of a trek to get there and many people go there every day, witnessing the spectacle of Chichen Itza up close will be worth it. As one of the New Seven Wonders of the World, it is one of Mexico's most important archaeological sites.
Parque Fundadores
In Parque Fundadores, the Portal Maya Statue can be found. It's a lovely sculpture representing two individuals rising up to touch each other. Moreover, the area has several street vendors and performers keeping the tradition of their people alive.
Gastronomy
Alux Restaurant
Want to end the day with fine wine and good food? Well, there are many places in Playa del Carmen for that. But when you go to Alux Restaurant, you get that plus the rare experience of dining inside a well-decorated cavern. What a brilliant combination.
La Perla Pixan
If you want a different kind of twist for your dinner, try going to La Perla Pixan. There, you can eat delicious traditional Mayan food. And if you're feeling bold and want to amp up the thrill, try one of their dishes made of grasshoppers.
Leisure
Coco Bongo
Coco Bongo, the heart of Playa del Carmen's nightlife. Throughout the night, you'll watch flying acrobats, blockbuster movie characters, and rock-star impersonators take turns on the stage. For a reasonable ticket price, you get just about anything and everything.
La Quinta
Running parallel to the ocean for several kilometers, hundreds of shops and sellers cover the streets of La Quinta, selling anything from luxury purses to eccentric trinkets and one-of-a-kind artworks.
Zenzi
When people go to the beach bar, Zenzi, they stay there for Salsa. Some are in it for the dancing, and some just want to be in the vibrant atmosphere. Visitors can join in the groove or simply watch local dancers show off their best moves on the dance floor.
Hotels in Playa del Carmen
When in Playa del Carmen we recommend checking out one of the properties of The Fives Hotels group.
The Fives Downtown is an all-inclusive resort located in the heart of the action and just a short stroll to the beach.
If you are looking for Playa del Carmen hotels on the beach, then The Fives Beach is a beachfront hotel that would suite your needs.
Visit Playa del Carmen
Playa del Carmen is only a short drive from Cancun Airport, making it easily accessible from most points in North America. Come and experience the beauty of Mexico's Riviera Maya from the comfort of Playa del Carmen.