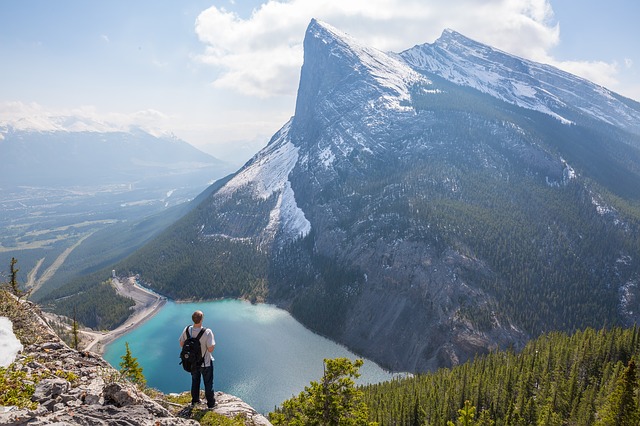 2017 is a special year to go on holiday in Canada, as they are marking their 150th birthday on July 1. with amazing community gatherings in cities and towns across the country, we suggest joining in on the fun if you can.
If you can't make it north of the border for early July, though, there are still plenty of things to do this summer in Canada that will make your vacation one of the best you've taken in a long time.
1) Go surfing in Tofino
The Pacific is the world's most vast ocean, with swells traveling thousands of kilometres without encountering any resistance.
When they finally crash ashore on the western coast of Vancouver Island, the waves that result would make any serious surfer smile from ear to ear.
The Tofino/Ucluelet area is the best place to take advantage of these conditions, as its many broad beaches are a great place to chill between sessions, especially with the mountains of Vancouver Island's interior making for a dramatic backdrop.
As for accommodations, you can camp in Pacific Rim National Park, stay in a comfy bed and breakfast, or relax in luxury at a resort with the best panoramic views in the area.
Whatever your budget, Tofino and Ucluelet has you covered.
2) Hike in the Canadian Rockies
While the Canadian Rockies are not as tall as their American cousins, the northern portion of this mountain chain was subjected to more intense glaciation in the last Ice Age, creating deeper valleys and steeper, more jagged peaks.
Because of this, the national parks of the Canadian Rockies possess some of the best hiking trails in the world, making it a mecca for outdoor enthusiasts.
Here, you'll be able to trek to powder blue lakes, gaze down from mountain peaks at valleys rarely trodden by humans, discover waterfalls which will humble you with their energy – the number of experiences you can have are practically endless.
While the views can be spectacular, the unpredictable weather in the mountains means that a sunny morning can give way to heavy deluge of rain, often within minutes.
If you find yourself stuck in your tent with nothing to do, check www.bonus.ca on your phone. Cell signals at the major campsites close to Jasper and Banff are often strong enough to allow you to spend a bad weather day running up your bankroll playing blackjack or roulette.
The incentives you'll get by going through bonus.ca may mean that the inconvenient rainstorm which ruined your trekking plans could turn out to be a blessing in disguise.
3) Discover Niagara Falls
While Ontario is better known for its vibrant cities than its nature, you'll find its star attraction in the midst of one of its most populated regions.
At Niagara Falls, the Canadian side is home to the dramatic Horseshoe Falls, which spans almost a kilometre wide from end-to-end.
While you can get some stunning pictures from the viewpoints in town, don't limit yourself – there are paths that will take you behind the falls, and the 'Maid of the Mist' boat tour will get you up close and personal with the awesome power of this natural wonder.