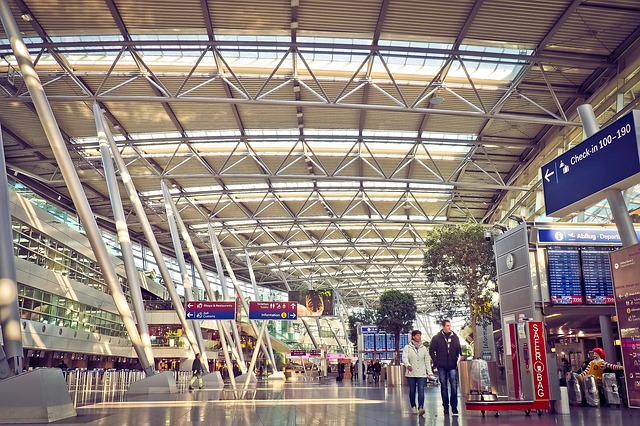 If you travel often enough you probably have been affected by delayed flights at one time or another. Such cancellations can be caused by urgent aircraft maintenance, inclement weather, or an industrial strike. While being stranded at an airport due to unforseen circumstances is out of your control, you have the power to entertain yourself during this time. Rather than complaining about the situation, try to make yourself busy to avoid the boredom you might face during such circumstances at the airport. Some of the things you might do include:
– Starting a conversation with fellow travellers around you. Ask the person sitting next to you where they are going on this trip to get the ball rolling. Maybe they are a local to where you are going and can offer some great tips on things to see and do.
– Start a Twitter meetup by making an announcement you are stranded at the airport, mentioning the airport Twitter account and hashtag. You never know who you'll meet.
– If Twitter is not your thing then try the old-school method of meeting people by going to the bar and meet your fellow travellers there.
– Play some games. There are numerous games for the weary traveller that are available online. Most airports now provide free wifi as standard, and there are so many free online games to choose from you might end up hoping your flight is delayed a little longer.
– Check out the souvenir store you never usually visit and get a gift for a relative or loved one.
– See if there are any free services when you go to the duty-free, for instance, a free makeover.
– Clean out your laptop and mobile phone files and pictures. If the wifi is not very good or non-existant then cleaning out downloaded files you haven't got round to reading is a useful activity. You might be surprised to find you downloaded an ebook a year ago and never got round to reading.
– Find a quiet spot where you can watch some downloaded movies. This is good if you already have downloaded movies or TV shows ready to watch. This is also related to the previous point of cleaning out the files on your device.
– If you are at a busy airport then go the the viewing deck for some plane spotting.
– Some airport have really good recliner seats for passengers facing a long layover. If you are going to lie down though, make sure you set an alarm on your mobile phone. You don't want to drift off to sleep and miss your flight!
– If you have cards, you may just find a friend and play together as this is the best time to do so.
– Use one of the walkways to act as treadmill if the airport has no gym.
– Finally, maybe it is time to be that traveller who buys the giant Toblerone bars. You never see these in public yet they are coninually sold at every airport. Chocolate is always good for a boring situation 🙂