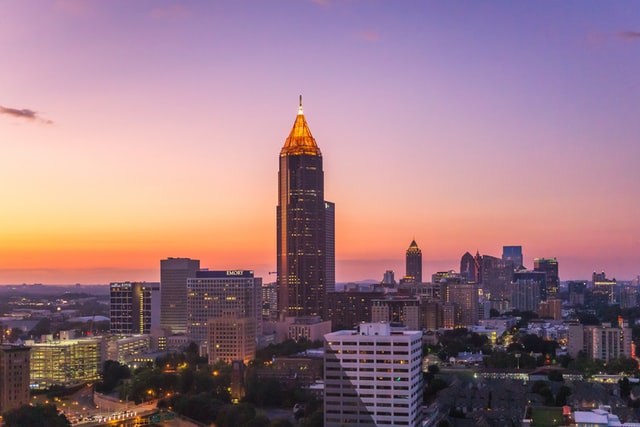 Atlanta is the capital of the state of Georgia, and you could say it's the capital of the South. With its tree-lined streets and Southern hospitality, it's an easy city to like.
If you're a frequent flier then the chances are that you've passed through Hartsfield–Jackson Atlanta International Airport numerous times. Hartsfield–Jackson is the world's busiest airport by passenger travel, though most people are just transiting. If you are curious to see for yourself why Atlanta is nicknamed Hotlanta, but don't want to deal with airport crowds, then consider a private jet to Atlanta instead.
Here are some things to see and do in Atlanta if you are planning a visit.
World of Coca-Cola Museum
Atlanta is synonymous with Coca-Cola, and the Museum of Coca Cola presents interesting information and exhibits in regard to the world's most popular soda. On display is over one thousand artifacts. and you can see a 3-D movie.
Exhibits include the special vault that keeps the secret recipe of Coca-Cola safe at all times. You will also be able to view how coke is bottled. And of course you get the opportunity to try over one hundred various types of drinks while you are there. Tickets can be purchased through the World of Coca Cola website.
Atlanta Botanical Garden
With wonderful colours and dazzling scents, a trip to the Atlanta Botanical Garden is a step away from the bustling metropolis and into nature. Filled with a variety of nature's most beautiful flowers, the scene is ever changing with each turn in the season. To take full advantage of the wondrous landscape, the garden facility offers classes and lectures to all ages, and has events all year round from nature inspired dances to Story Time for children that can be enjoyed by adults, too. Tickets can be purchased from their website.
High Museum of Art
Showcasing art from all around the globe, the Atlanta City High Museum of Art is a must see for the appreciation of world culture through artistic vision. And it's not all portraits and paintings. The African Art collection displays masks from the Pende rebellion against Belgian colonial rule. Also check out the local Atlanta talent in their contemporary collection, which encouraged growth in the artistic community. The museum brings history and culture to life from very different perspectives. Tickets are available through the website, and you can also check for special exhibitions and talks.
CNN Studio Tours
If you're looking for a flair of the dramatic, then take a step into one of America's top news networks, right here in Atlanta. With tours around the studios, visitors are brought into the active reality of the hard work that goes into reporting realtime news as it happens around the globe. You get to see the work as it happens right here at the main headquarters. From a trip through the offices to the weather screen and then to the food court, a trip on the Atlanta CNN Studio Tour is sure to make anyone appreciate what goes on behind the scenes.
History and Food Tour
Enjoy an interesting history and food tour by Unexpected Atlanta Walking Tours. The tour is for a duration of two and a half hours. During this time, you will savor various dishes of Southern cuisine when you take the walking tour in the region of Grant Park. You will visit some local eateries to try some pork belly on toast as well as fried catfish. You will also view spectacular historical homes. In addition, you will see the Oakland Cemetery. You will hear much about the history and food of Atlanta as a host points out many interesting facts during the tour.
This is just a brief introduction of some of the highlights. Once you are on the ground you can start exploring the many neighborhoods to find your favorite place in this dynamic city.