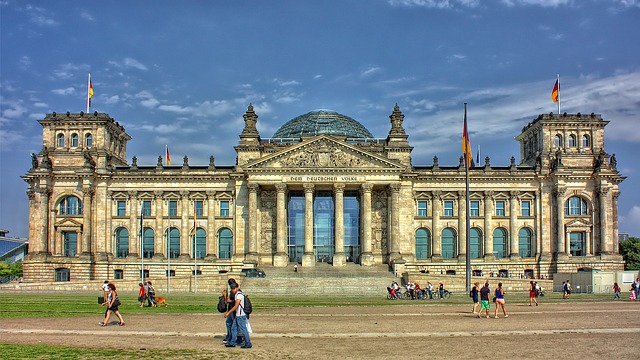 Berlin is a fascinating city that stands out among the great capital cities of Europe. It was a city that was almost completely destroyed during the Second World War, then rebuilt in two halves, and then stitched back together again when the city was re-unified. As a result of the Berlin Wall and the former city of two halves, Berlin doesn't truly have a city centre.
With the city being so spread out and without an obvious centre it's worth doing some private Berlin tours first with a local guide to get started. Many of the historical sites are not obvious, and a guide can bring seemingly unremarkable sites to life with their commentary on what happened in a particular location (and this is a city where a lot happened). And tours aren't just limited to historical sites either. You can go on tours to fit your taste, whether that be modern art or craft beer, giving you a view of the city through your own personal interests and see sites beyond the Berlin Wall.
There is so much to enjoy from the word go. The city sprawls with a diverse population, great culture of acceptance, amazing food, free WIFI, an elaborate transport system, the legendary nightlife, and a myriad of attractions.
Whether you are visiting Berlin for the umpteenth time or this is your first time, there is always something new to see or do in this ever-changing city. To give you a taste of what to expect here are some things to see and do in Berlin.
Start by visiting the Museum Island
Museums are a big deal in Germany, and many of the best ones in the country are located at the heart of Berlin on the Museum Island. Some of these great museums include Schwules Museum and the Jüdisches Museum Berlin among others. You can spend the entire day hopping from one to another, and if you are a museum enthusiast you can get the three-day museum pass.
The Fernsehturm (TV Tower)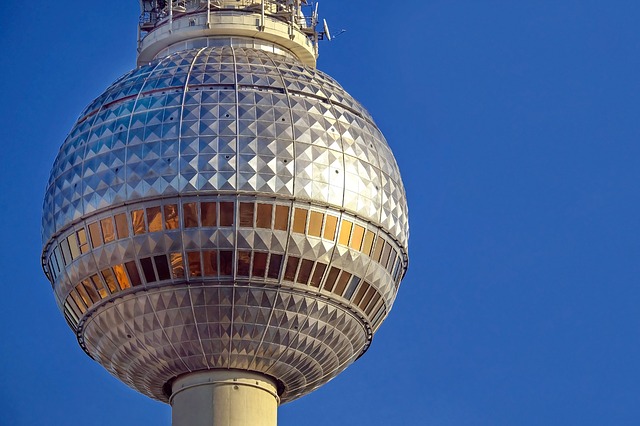 The Fernsehturm can be seen from any point in Berlin even if you are not trying to. However, for the perfect close up look, go to the Alexanderplatz. The tower was built in 1965–69 by the government of the German Democratic Republic (GDR), and at 368 metres (at the tip of the antenna) it still remains as the tallest structure in Germany.
The Hackescher Höfe
This is an open square filled with courtyards and alley bars, restaurants, and shops, and is located just west of Alexanderplatz. Café Cinema is one of the most outstanding things is this square. Here you can enjoy a cold beer in a colorful courtyard surrounded by street art and possibly some live music.
Go for a swim in one of the numerous lakes
Towards the north-east of Berlin, you will find Brandenburg – the land of lakes; 3000 to be precise. This region has starkly beautiful winters. However, what's more alluring is the summer that allows visitors and the locals to take a dip into the lakes. Some lakes a more accessible while others offer better swimming conditions. Check with your local guide will help you choose the best ones, including the ones with Bereich (skinny dipping areas). The Vabali Spa Berlin is one such place, with a spa-like ambiance, to allow you to get naked with the locals in a more private setting.
Go on a Picnic in the Tiergarten
Tiergarten (which literally means "Animal Garden"), is a popular park in Berlin that has plenty of lakes, plucky ducks, willows, and a beer garden as well. This is 520 acres of nature, situated in the heart of the city. A picnic in the park is a highlight, and all the better if you can get a group together to go. Or you can opt to do what most Berliners do; take a stroll, jog around or even cycle through the park. Whether you're just looking for a beer and a sausage or hunting famous monuments, this is a great place to hang out and get a feel for everyday life in Berlin.
Enjoy some German Delicacies
Having crisscrossed the city in search of adventure, you must have worked up an appetite by now. From expensive to affordable, touristy to traditional delicacies, there are numerous places you can find some serious eats. A few examples include Schwarzwaldstuben, Clärchens Ballhaus, Gambrinus trifft Bacchus, Kalle Klein among others.
Take a boat tour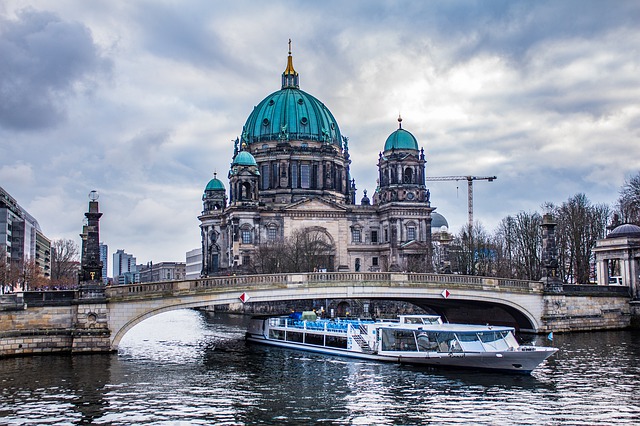 As you wind along the River Spree, you get to have a different perspective of the city. There are numerous boat operators offering guided boat trips, and they have commentary in English. This is a relaxing option to have a break from walking around.
The Night Life
You may have heard that Berlin is a party city, and everything that you've heard about it is probably true. It typically starts as early as Friday evening and goes up to the wee hours of Monday morning. Really though, you can find a party all week. The nightlife in the German capital ranges from reggaeton parties to naughty cruising bars. It's a diverse crowd attracted by the progressive outlook of the city.
Visiting Berlin
This is just a sample of what to see and do in Berlin. It makes for a great starting point for any trip to Germany, especially to get a starting point for its complex history. And for repeat visitors it's always amazing to come back and see how much has changed.