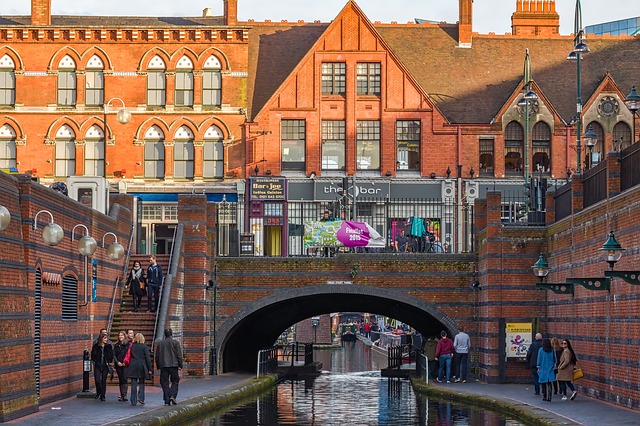 Birmingham is the 2nd largest city in the UK (depending on how you define the city) and has a wealth of historical sites to see. Located in West Midlands, this city found its fortune as a result of the industrial revolution. Its history of innovation, culture, and science made Birmingham a household name, and despite damage from WWII and industrial decline, the city has retained many links to it's industrial past.
Being one of the largest cities outside London it also has a vibrant nightlife, with lots of pubs and clubs to choose from. And as a visitor you can find Birmingham escorts to make your stay more memorable.
So, what are some of the things you can do and see in Birmingham? Here is a small sample of some activities.
The Custard Factory
The Custard Factory is an alternative centre that outlines the impact of the digital revolution and the significance of creativity. It's found in a Victorian building, just a few minutes away from Bullring. What makes The Custard Factory a hotspot for tourists is its ability to merge independent shops, big digital business, and small creative retail centers.
Dudley Tunnel Trip
Taking this trip will allow you to discover the beautiful and well-preserved network of Birmingham's underground canal routes. You will have an opportunity to travel a distance of more 2800 metres along the tunnel and experience what "legging" means in traditional art. The comprehensive tour which takes around two hours will also take you along caverns and limestone mines.
Stratford Butterfly Farm
There is no better place to discover thousands of butterfly than the Stratford Butterfly Farm. Whether it's sunny or raining, you will have the ultimate pleasure of seeing butterflies in a pure exotic environment that has fish ponds, attractive tropical plants, and splashing waterfalls. Apart from the butterflies, you will also have a chance of exploring the insect city where you will see ants, beetles, stick insects, and other unique creatures.
The Symphony Hall
With a more than 2000 seating capacity, the Symphony Hall is renowned for hosting world-class concerts and gigs. It was opened in 1991 and it's ranked as one of the best concert halls in the world for its acoustics. It perfectly highlights the creativity as well as the innovative nature of Birmingham. The Symphony Hall boasts a stunning auditorium in addition to a well-outlined program which showcases various music genres. Check who is playing to see if you can time a trip.
The Botanical Gardens
This is a destination that has something that's suitable for everyone. The stunning botanical gardens found in Birmingham contains glasshouses which showcase various climatic conditions including arid lands and tropical rainforests. Additionally, there is a tearoom, playground, shrubberies, and multiple flower beds.
Grand Prix Karting
Grand Prix Karting is suitable for adults and kids alike. It's a famous venue in Birmingham and among the top-rated karting destinations in the UK. Located just a mile away from Birmingham city centre, the Grand Prix Karting can be accessed by public transport and motorway. It has a professionally designed track and it's safe for outdoor kart racing.
Overall Birmingham is filled with lots of things to do that may surprise even the most sceptical visitor.