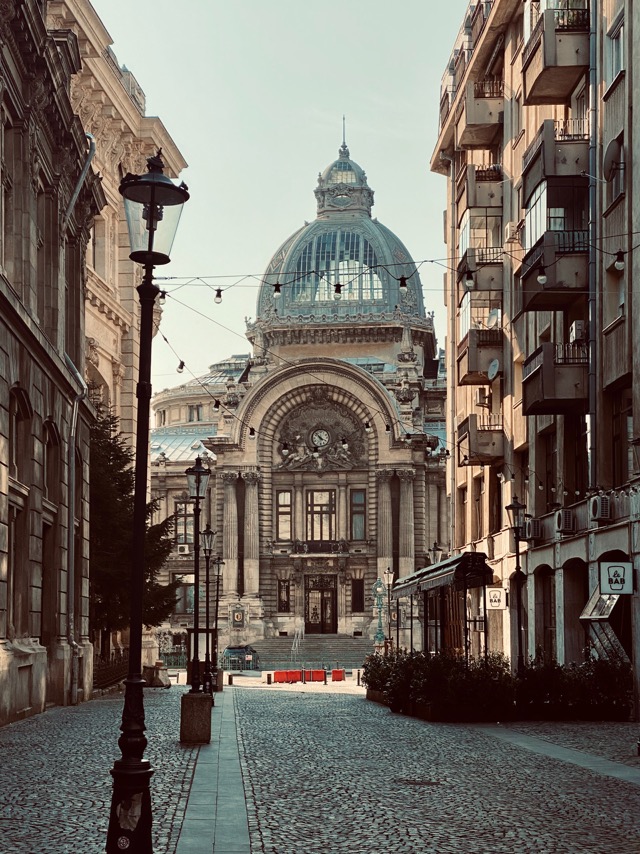 Bucharest can make a lasting impression for travellers. With influences from the communist era, the city has a rich history. Bucharest has something for everyone – the majestic villas, lively festivals, great nightlife and food, and more museums than you can visit on a single trip. To give you a glimpse of the fascinating Romanian capital, we'll take a look at some of the more popular attractions in Bucharest.
Palace of the Parliament
A trip to Bucharest will not be complete without visiting this iconic monument. This massive building is a testament to former dictator Nicolae Ceaușescu's megalomaniacal ambitions, as billions were spent in the construction of the palace. It is the second-largest government building in the world. And there is lots of grandiose imagery to be explored when you visit this palace.

Visitors need to see this place for themselves to believe how enormous it is. Even the view of the building itself from outside is amazing. Once inside, a display of endless carpets, marble and crystal adorning every corner, and large corridors and halls will make your day trip to the palace worthwhile. It's worth noting that you can't visit the place independently, you have to schedule a visit. You need to call a live operator at least 24 hours before you arrive, but at only $10 per person for entry you will not want to miss this spectacular landmark.
Lipscani Old Town
Lipscani mixes the old with the new. Some would call it a modern Old Town. You can party here with the young crowd, or you can walk along the streets and admire the medieval buildings. Lipscani is also where you can find Curtea Veche, which used to be the home of Vlad the Impaler, also known as Dracula. A few other things you can do while in Lipscani is to go shopping on Lipscani Street. But if that's not your thing, head to Biserica Stavropoleos, a monastery that was founded back in the 18th century.
Bucharest has a reputation across Europe for being a party city, and when you see the city at night you will understand why. It's a popular place for bucks parties, though if you want the full Bucharest stag do experience it's better to have the trip organised so you can do other activities.
Dimitrie Gusti National Village Museum
This 15-hectare outdoor museum, located on the shores of Lake Herastrau, showcases Romania's rural architecture. There are various houses from Romania's different regions here for you to explore. Spending an evening here gives you a sense of tranquillity, as the beautiful pathways and traditional villages will make you feel like you took a trip back in time to the past.
For visitors, you can easily spend a whole day here, exploring and learning about the history of all the buildings. What's great is some of the buildings even allow entry, giving you more vivid imagery of the communities that used to live there. There are more than 60 houses for you to see, along with farmsteads, windmills, water mills and churches, so only come here if the weather is good. Once you finish touring the place, there's a souvenir shop selling traditional Romanian cakes to end the day on a sweet note.
Visiting Bucharest
Bucharest may not be as well known as other Western European cities, but its Eastern European charm and historic attractions means that the city has a lot to offer tourists. Whether you're looking to visit somewhere full of history, culture, family-friendly, part hard, or a budget European vacation, Bucharest is one destination you shouldn't miss. So be sure to include it in your bucket list of travel locations.