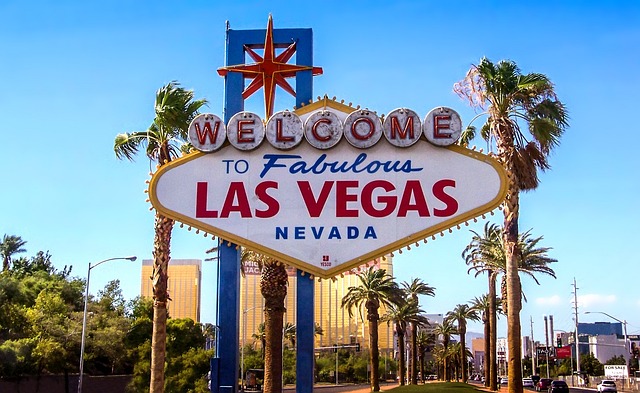 Las Vegas is rightly famous for its giant casinos that rise from the Nevada desert. Gamblers travel from all over America and from around the world to try their luck here. Now with the rise in popularity of online casinos, people can play the exact same casino games from the comfort of their own home.
This online competition has in some way spurred Las Vegas to expand its entertainment options beyond the gaming rooms. These days Las Vegas has more to offer than just its casinos.
If you're planning a trip to Las Vegas and are searching for exciting attractions and hidden gems to visit, here are some hings to see and do in Las Vegas.
Race a high performance car at Las Vegas Motor Speedway
Two businesses Dream Racing Driving Experience and Exotics Racing offer racing packages which will allow you to race a high performance car such as a Ferrari F430 GT or a Lamborghini Aventador around the Las Vegas Motor Speedway. Before you step into your chosen car you'll get to practice your racing skills in a simulator. One of the best parts of booking a racing package in Las Vegas is that you'll be provided with driving tuition from a professional driver.
Enjoy a meal at BLACKOUT Dining in the Dark
If you book a table at BLACKOUT Dining in the Dark you'll be able to enjoy a mysterious five to seven course meal in pitch darkness. Part of the fun of dining at BLACKOUT Dining in the Dark is trying to guess what each dish that you taste contains. After you finish your meal, your server who will be wearing night vision goggles will guide you to back into the light and will reveal the mystery dishes which you've just finished eating. If you have a special diet or specific food allergies, the staff at BLACKOUT Dining in the Dark will ensure that you're not presented with ingredients that you can't eat.
Visit Vegas Indoor Skydiving
If you're keen to experience the thrill of skydiving but are too scared to jump out of a plane, visit Vegas Indoor Skydiving. As you'll be able to experience the adrenaline rush and freedom associated with skydiving in a padded room with features a fan that is capable of generating vertical winds which reach 120 miles per hour.
Sample unique beverages from around the world at the Coca-Cola Store Las Vegas
If you visit the Coca-Cola Store Las Vegas make sure to purchase the Around the World tray, which features 16 beverages from around the world. As examples, you'll get to try Inca Kola from Peru, Sprite Ice from Korea and Fanta Magic from Estonia.
Take a ride on The High Roller
The High Roller is a gigantic Ferris wheel which offers unbeatable views of Las Vegas. You may be surprised to learn that The High Roller is taller than the London Eye and is currently the world's tallest observation wheel.
Explore The Mob Musuem
The Mob Musuem offers several floors of mob related exhibitions which reveal the dark history of the mob in Las Vegas and the USA. The Mob Musuem even features an on-site 1920s themed speakeasy where you'll be able to sample authentic Prohibition era cocktails. A popular example of which is the Bee's Knees which features gin, lemon and jalapeño honey. Make sure to use the password of the week to gain free entry into the speakeasy which you'll find on The Mob Musuem's website.
So if you're looking for unique experiences and attractions to explore on your next trip to Las Vegas, it's well worth adding some of the exciting activities and attractions which are listed above to your trip itinerary.