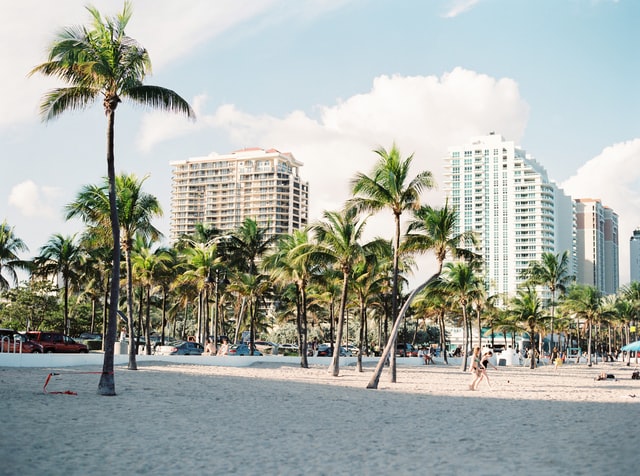 Miami or Miami-Dade County is actually a place that is a collection of cities and towns. It has this great multicultural vibe that is uniquely itself and is famous worldwide for its glitz and glamour, and of course, everything else in between.
Miami's beauty stretches all the way from Biscayne Bay through to the clear blue of the South Florida skyline. Let's explore and discover what else exciting Miami has to offer.
South Beach
An independent city of Miami Beach, SB is popular for its beautiful beaches and bustling nightlife. Along its main thoroughfare called Ocean Drive is where you can find its colorful district houses, cafes, seaside bars, restaurants, and hotels. One of its unique attractions is the home of the late Italian designer Gianni Versace.
Along the ninth street in Ocean Drive is the famous MBSB or Muscle Beach South Beach. This is an outdoor fitness park that attracts fitness buffs to go workout under the sun by the sand. The City of Miami recently collaborated with a private company to install nature-inspired workout structures for the public to enjoy. Have fun getting a tan while working out, though you might want to workout at home first before showing up at this public display of amazing bodies.
Art Deco District
Even though this place is just a portion of Ocean Drive in South Beach, Art Deco is an attraction in on itself. Growing out of 1930's nostalgia, old buildings are restored and maintained for tourists to come to visit and enjoy like how it was during that era. These are pastel-painted, old themed buildings where you can have lunch or maybe a sumptuous dinner while soaking up the history of the place.
Downtown Miami
Downtown Miami is the heart of the city where the business district is located. In it, you can find amazing skyscrapers, international chain hotels, as well as luxury hotels. If you are riding a cruise to the Caribbean, this place is a great stopover since it is the nearest to Miami Cruise Port.
Zoo Miami
If and when you are on a vacation with the family, a visit to the zoo will always be one of your destinations. You'll get to see 2,000 wild animals living in habitats that are created to mimic their environment. Visitors would actually feel like they went on a safari. It also offers interaction with the animals for kids and adults alike to enjoy. With a cage-free environment, families can enjoy attractions like open-air exhibits and even camel rides.
Bayside Marketplace
With over 150 tourist specialty shops and restaurants, Bayside is your ultimate shopping mall for both locals and visitors. You can browse well-known superstore chains as well as specialty boutiques in this outdoor style mall. Enjoy great evenings here and feel the lively atmosphere as you look out into the bay. Listen to live music while sipping a cold beer or your favorite latte.
Coconut Grove
It is a high-end and luxurious area of the city where society's well-heeled stay, and at times, even celebrities. You can enjoy multi-level shopping and great entertainment, as well as an exuberant nightlife. You can also find here the Vizcaya Museum and Gardens, a famous house museum from way back early twentieth century. Experience age-old culture in a Mediterranean setting.
Miami, awesome sights and tastes, enjoy the beach!