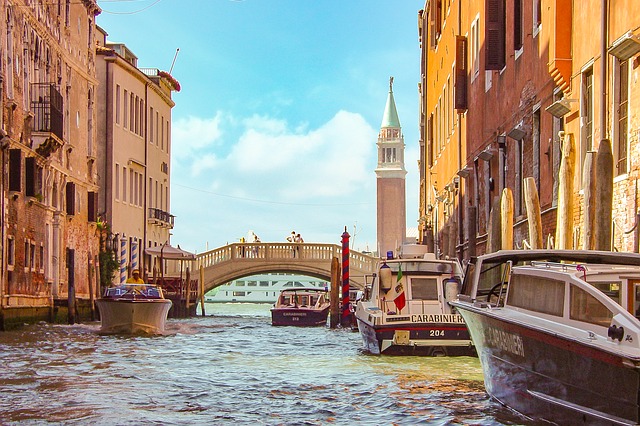 Have you always dreamed of seeing the world, but have been afraid of the implied costs? Have you always been a bit afraid of spreading your wings and hitting the road? Do you have a long list of places you would like to visit, but have yet to set out to? Do you dream of the intricate streets of Venice, the soft hills of Sicily, or the deep blue of the Mediterranean?
They say travel can open your mind and enrich your soul like nothing else on this earth can. Wherever you decide to go, you will surely make no mistake – opening up to a new culture and destination will keep you running on sunshine once you do get back to your old routine.
If you have chosen one (or several) European countries as this year's setting for you vacation, fret not – we have compiled a list of fool-proof tips to help you plan your trip and make the most of your visit!
Research and planning
It may sound boring and dull, but planning ahead can save you many a headache down the line. If you make a clear itinerary and check up on transportation routes and accommodation beforehand, you will face no unexpected surprises while on the road.
Make sure to write everything of importance down – be it in a notebook or your phone. Check out some local restaurants and places of note you wish to visit, and mark them on Maps. Read a few online reviews and find the best accommodation for your budget and preferences. While you may at times run into a great deal on the spot, booking both your flight and your stay in advance will save you the headache of heading out into the unknown, if you are the fretful type. On the other hand, if you are up for it, you can certainly leave some of your options open. If you are flying out from Ireland, look into last minute holiday deals – they might prove to be both more affordable and more convenient than what you think.
When in Rome
Every single little nook in Europe has its own charm. And while you may be drawn to the more popular tourist attractions, make sure to head off the beaten path as well. By no means should you miss out on any of the most famous sites. Simply make a plan to abandon the plan, and get a bit lost in any of the cities you have chosen to visit.
This is how you will truly experience your chosen destination, and have the chance to meet some incredible people. Do as the locals do, and dive into a local pub for game night. Or visit a local theatre – even if you don't know the language, the experience will certainly be one-of-a-kind. Don't march onto restaurants full of tourists – choose small places filled with locals.
Find the best place to stay
While you are mingling with the locals, you might stumble upon a great deal. You might get a recommendation for a great B&B you otherwise would not have looked into. Or learn that you are eligible for a discount at a local hotel. They will also likely point you in the direction of the best eats in town, and imbue a bit of the local lore and history.
If you have chosen to book your stay beforehand, devote some time to doing research properly. You will most likely be bombarded with all kinds of different options and deals, and a few hours on the web can end up saving you several hundreds of pounds.
Get an all-inclusive city pass
Larger cities often offer city passes, which will get you into different museums, landmarks and exhibitions, and can often be used in public transportation as well. A single pass is often much more affordable than the individual tickets, so make sure you make it a point to get one.
These passes can also include some local perks, and come with recommendations for different local events you may not have heard about beforehand, as well.
Before you finally board your flight, make sure you have packed everything you planned to, and from that moment on – stop fretting and worrying. You are on vacation, about to experience some of the beauty Europe has to offer. Make sure you open up your mind and heart, and let the history, the art and architecture and the local spirit take you under their wing.