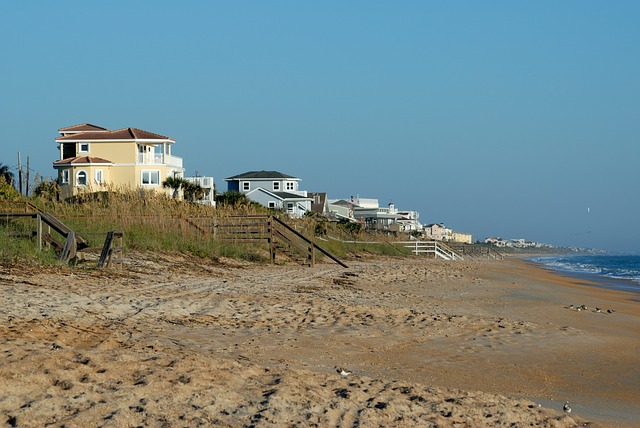 Buying a property in the US when you are a foreigner might be a bit challenging keeping in mind that there are strict property laws that should be strictly adhered to. It may be even more exigent if you are buying a property you intend to rent out. It is important to choose a property that is fit for vacation rental which means you have to choose a state or community that allows vacation rental in order for your investment to thrive.
It's important to do your research first. Sites like Property Tax Records can help you research any property in the United States. You can look up sales transaction history, lien history, property details, and ownership details.
Before you settle down on which type of vacation rental you want to buy, it is important to consider the following tips:
Be Well-Acquainted with all the Rules
Every state in the US has varied property investment rules that differ from other states. Before settling on which type of a vacation rental you want to invest in, it is important to be well conversant with all the rules in order for you to ascertain if the rules will be at par with your expectations or not. In some instances, some resorts may require you to use their programs and their set standard procedures. Also, check on whether foreigners are allowed to own properties and what are the legal obligations and requirements required before owning a property as a foreigner. It is therefore important to research all these rules before you buy.
What Kind of Attractions are Found in that Place
The success of every vacation rental depends on how popular the place is and how many visitors go to that place for holiday or vacation. Before buying the property, first scan the area for any possible attraction sites or fun sites like the zoo, national parks, museums or other amenities that people like. It is worth knowing that buying a vacation property near a beach is ideal than buying one in a place with no amenities nearby.
Consider Safety of the Area
No visitor would want to set foot in a crime-stricken neighborhood even if there are a number thrilling and exciting amenities. Safety is paramount when looking for a vacation rental property to buy because even tourists check the safety of the area first before traveling. It is advisable to research well on the safety of the area and history of any crime before buying the property.
Understand all Your Tax Obligations
Owning a property in a foreign country may be different as tax obligations and other property expenses differ from one country to another. Get to know all taxes you will be obligated to pay in the US for you to avoid being on the wrong side of the law. There are other additional costs like insurance, landscaping, water, gas, electricity and other maintenance.
Consider Partnering With other Vocation or Resort Property Investors
There are a number of organizations, companies, and individuals owning vacation rentals in the US. Most of them have teamed up together and form a corporation where they work together for the betterment of their business. This will be helpful as they will help to market your vacation rental, manage it properly and provide legal and financial support when needed. It will be easier to even get a loan in the US or from overseas banks when you are in a corporation.
Owning a vacation rental in the US is the best property investment if managed well. It is advisable to adhere to all the property rules and regulations in order to reap big from the property.