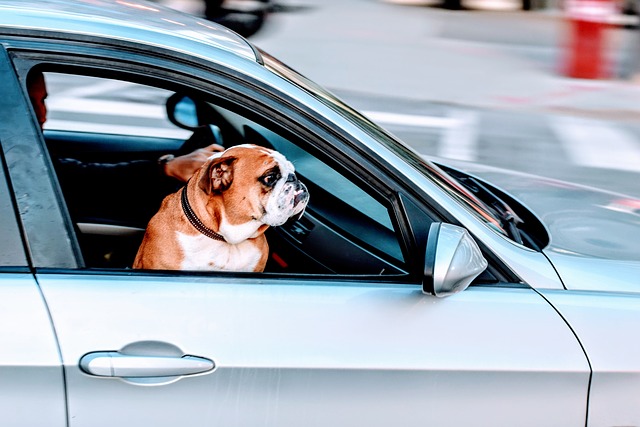 Many people in the United States think of dogs as members of their families and can't live with the idea of leaving them behind whenever they want to travel. However, taking these four-legged friends with you isn't as simple as you may think. You need to plan ahead to make your trip a success. If you plan to travel with your dog any time soon, here are simple tips that will help you pull off a stress-free trip.
Buy a Dog Carrier
A high-quality dog carrier will help you create a cozy place for your dog on the go. There are several dog carrier designs you can purchase for this function. Make sure you purchase a sturdy one because you will be traveling with your dog by air or on the road where rough handling is possible. If you are considering a secondhand dog carrier, be sure to check it thoroughly to make sure it is still in good condition.
Pack Enough Food and Medication
The next things you must include in your budget are food and medications for your dog. Of course there will enough food wherever you are going, but you probably don't want to change your dog's eating habits. You can either purchase store-bought natural dog food or carry homemade dog food. Whatever option you choose, just make sure you carry a bit extra in case you overstay. When it comes to medications, you also need to obtain a prescription for your dog's anxiety.
Obtain Tags and Microchips
No one expects their dog to escape or get lost when they are taken to a new environment, but it happens sometimes. Before you hit the road or take your next flight, make sure your dog has a registered microchip and an up-to-date tag. Also, make sure your dog's microchip provider has your current phone number on file to help you reunite with your dog in case it goes missing.
Obtain a Health Certificate for Your Dog
You will need a health certificate for your dog if you are planning to travel out of state or across international borders. Before you leave for a trip, take your dog to the veterinarian for vaccinations and a health certificate. Keep in mind that this certificate may be required before flying with your dog on a commercial plane.
Plan for a Dog-Friendly Hotel
Not all hotels in the United States accommodate dogs. Many of them have strict regulations regarding pets and therefore won't accommodate you with your dog. Finding a hotel that accommodates dogs is essential. Most of these pet-friendly hotels have rooms with a wide range of amenities specifically designed to accommodate pets and their owners. To confirm which hotels are dog-friendly, call the hotel manager directly to clarify the pet policy before your trip.
While these tips might sound discouraging, they can help you have a successful and memorable trip away with your dog. After traveling with your dog once, you may find it to be a rewarding experience that you want to repeat again.