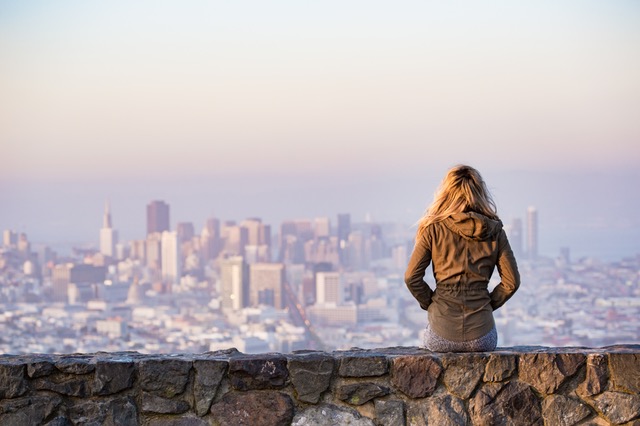 Everyone dreams of traveling the world. But the hard truth is that vacationing in another part of the world, or sometimes even within your own country, may not be cheap. An American traveling to Thailand could spend over $1000 just for the return flight tickets. Add the cost of hotel stay and travel at your vacation destination, and the average cost per person could be well over $2000.
That is a lot of money and not affordable to everyone. However, there are a number of tips and tricks that can dramatically bring down the cost of your vacation. In this article, we will discuss a few such ideas.
Travel in the off-season
A place like Paris sees its highest inflow of tourists in the peak season between April and August. On the other hand, it is considered a bad idea to visit the Taj Mahal during summer when the local temperature could be well over 40 Celsius. From a cost perspective however, the off-season is almost always the cheapest time to visit any tourist attraction. While Paris in winter may not be as good as it is in summer, monuments like the Eiffel Tower still look at their astonishing best. Tourists visiting Taj Mahal in summer may choose to do so in the early part of the day when temperatures are still in the mid-20s. You could save at least twenty to thirty percent in flight and accommodation costs while traveling in the off-season.
Working holiday
Most countries strictly prohibit their international tourists from working paid jobs while they are there. You could however look into the 'working holiday' program that is open to citizens from certain countries in tourist destinations like Australia, New Zealand and Canada. People with working holiday visas are permitted to work in the destination country during their stay and this reduces the cost burden for tourists while traveling abroad.
Build a business out of your travel
Traveling costs money. You could offset this by building a business out of your travel. If you have significant presence on social media, then you could get tourism agencies from the destination country to sponsor a part of your trip. Travel bloggers regularly get free tickets to places and events at their holidaying destinations in exchange for reviewing them on their blog. If there are products from your home country that are highly sought after in your destination, you may choose to carry them on your flight for a fee. More commonly, tourists buy unique items from the tourist destination and sell these art and craft items online when they get back. Depending on what you source and sell, this can be incredibly profitable. However, please do look into the custom laws in your home country and the destination in order to make sure that you are not violating any international shipping laws.
Stay in hostels and BnBs
Apart from the flight tickets, accommodations are by far the biggest expense items while on vacation. Traveling in the off-season does tend to reduce your hotel prices a bit. However, you could also spend lower by living frugally and choosing not to stay in hotels. Websites like Airbnb help you find enterprising locals who can rent out a room or two from their house for you to stay over while on vacation. You could also sleep on bunk beds at hostels and this can work out to be a lot cheaper.
Traveling does not have to be a luxury. By following the tips provided in this article, you could reduce your travel expenses by as much as 40 to 50 percent, if not more. And with the right strategy, you could also become a full time traveler one day.